Homemade Chocolate Pudding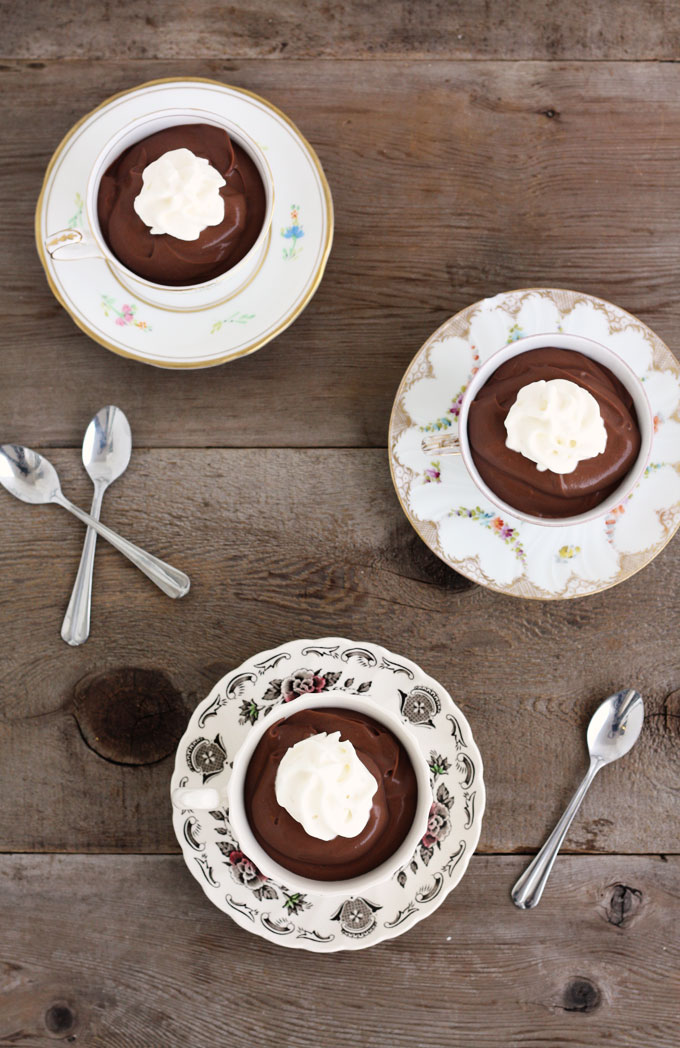 ½ cup sugar
3 Tablespoons Dutch-processed cocoa
2 Tablespoons cornstarch
¼ teaspoon salt
½ cup cream
3 egg yolks
2½ cups whole milk
5 Tablespoons butter
4 oz 60% chocolate, finely chopped
2 teaspoons vanilla
espresso powder
Combine sugar, Dutch-processed cocoa, cornstarch, salt, cream, egg yolks, and milk in a large pot. Whisk until smooth, and bring to a simmer over medium heat. Cook 30 seconds more, then remove from heat.
Strain the mixture through a fine mesh sieve into a large, heatproof bowl.
Stir in butter and finely chopped chocolate unti melted.
In a small bowl, combine vanilla with a little espresso powder and whisk until smooth. Whisk this mixture into the pudding until smooth.
Place a piece of plastic wrap directly on the surface of the pudding, and refrigerate until chilled through.
Serve topped with whipped cream.
Recipe by
Lulu the Baker
at https://luluthebaker.com/homemade-chocolate-pudding/