Ginger Spice Pumpkin Muffins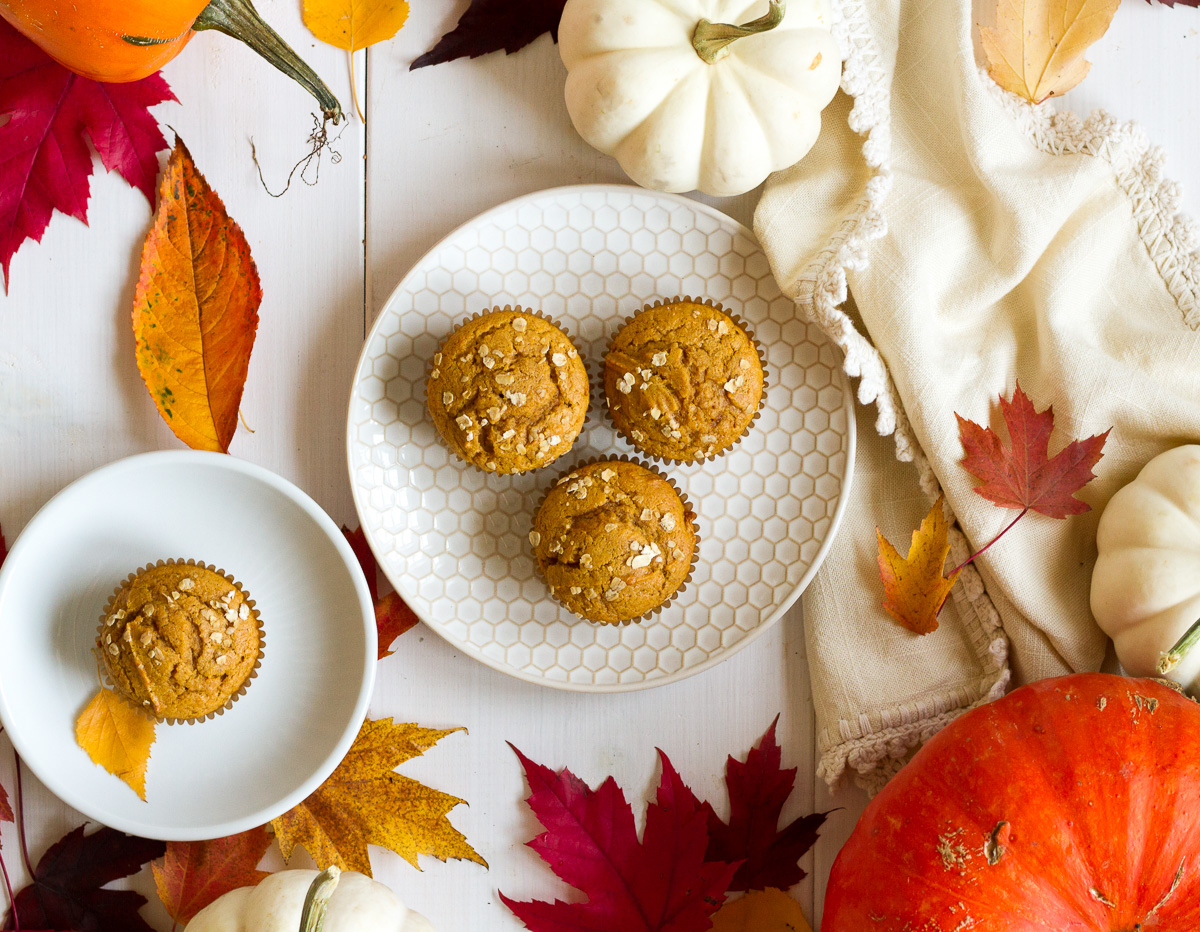 ½ cup (1 stick) butter, softened
½ cup granulated sugar
½ cup brown sugar
2 eggs
1 cup canned pumpkin puree
1½ teaspoons vanilla
2 cups all-purpose flour
1 teaspoon baking soda
1 teaspoon salt
1 teaspoon ground cinnamon
1 teaspoon ground ginger
¼ teaspoon ground nutmeg
½ cup sour cream
¼ cup quick cooking oats for sprinkling on top
Preheat the oven to 350°F and spray 18 muffin cups with nonstick baking spray, or line them with paper liners.
In a large bowl or in the bowl of a stand mixer, beat butter, granulated sugar, and brown sugar on medium speed until light and fluffy. Add eggs one at a time, beating after each addition. Beat in the pumpkin puree and vanilla.
In a medium bowl, combine flour, baking soda, salt, and spices.
Add half of the dry ingredients to the mixer and beat on low just until combined. Beat in sour cream, again on low and just until combined. Finish by mixing in the remaining dry ingredients. Use a rubber spatula to scrape down the sides of the bowl and make sure everything is mixed in, but be careful not to over-beat.
Divide the mixture evenly among the 18 muffin cups. Sprinkle a pinch of quick-cooking oats on each muffin.
Bake at 350°F for 19-21 minutes, until the muffins are puffed and set, and a toothpick inserted in the center of a muffin comes out clean.
Allow to cool slightly before serving.
Recipe by
Lulu the Baker
at https://luluthebaker.com/ginger-spice-pumpkin-muffins/