Peanut Butter Cup Brownies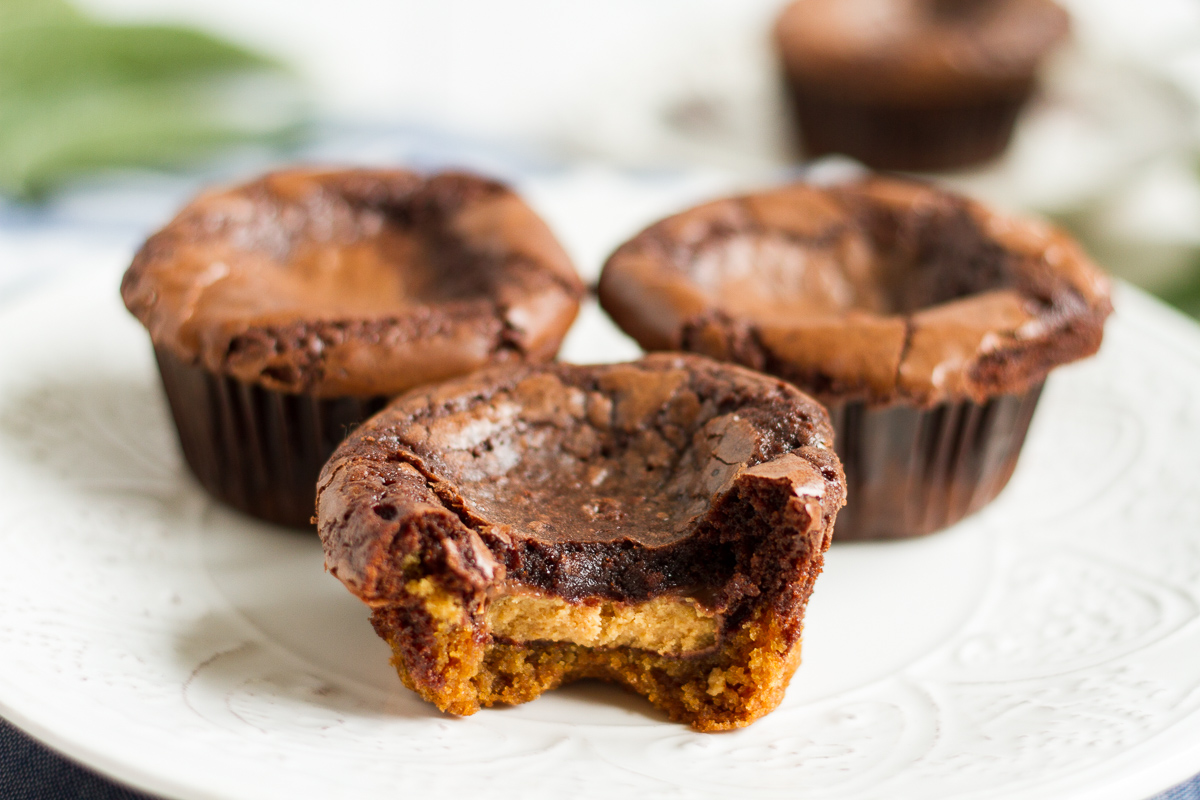 1 16.5-oz tube Pillsbury refrigerated peanut butter cookie dough
18 regular-size Reese's peanut butter cups, unwrapped
1 box fudge brownie mix, plus the ingredients to make the batter (usually eggs, oil, and water)
Preheat the oven to 350°F. Line 18 muffin cups with paper liners.
Unwrap the cookie dough, place it on a cutting board, and slice it into 18 equal slices. I do this by slicing the whole log of cookie dough in half, then slicing each half into 3 equal sections, then each of those into 3 more equal slices. Press a slice of cookie dough into each lined muffin cup.
Place an unwrapped peanut butter cup on top of the cookie dough in each cup.
In a medium bowl, prepare the brownie batter according to package directions. Spoon brownie batter over peanut butter cups, spreading the batter carefully over the edges of the peanut butter cups. You might need to add a spoonful of batter, wait a minute for it to settle, and the add another spoonful of batter. You should use up all of the brownie batter.
Bake the brownies for 22-25 minutes. Remove the pan from the oven and allow the brownies to cool completely before taking them out of the pan.
I pinky promise, these taste best when you use store-bought cookie dough and inexpensive brownie mix. I've used both Betty Crocker and Duncan Hines brownie mixes with equally delicious results. And as for the peanut butter cookie dough, the only store I've seen it for sale in regularly is Walmart. Luckily, everyone lives near a Walmart, right?
Recipe by
Lulu the Baker
at https://luluthebaker.com/peanut-butter-cup-brownies/