Aunt Kari's Tomato-Braised Sausage Sandwiches with Onions & Peppers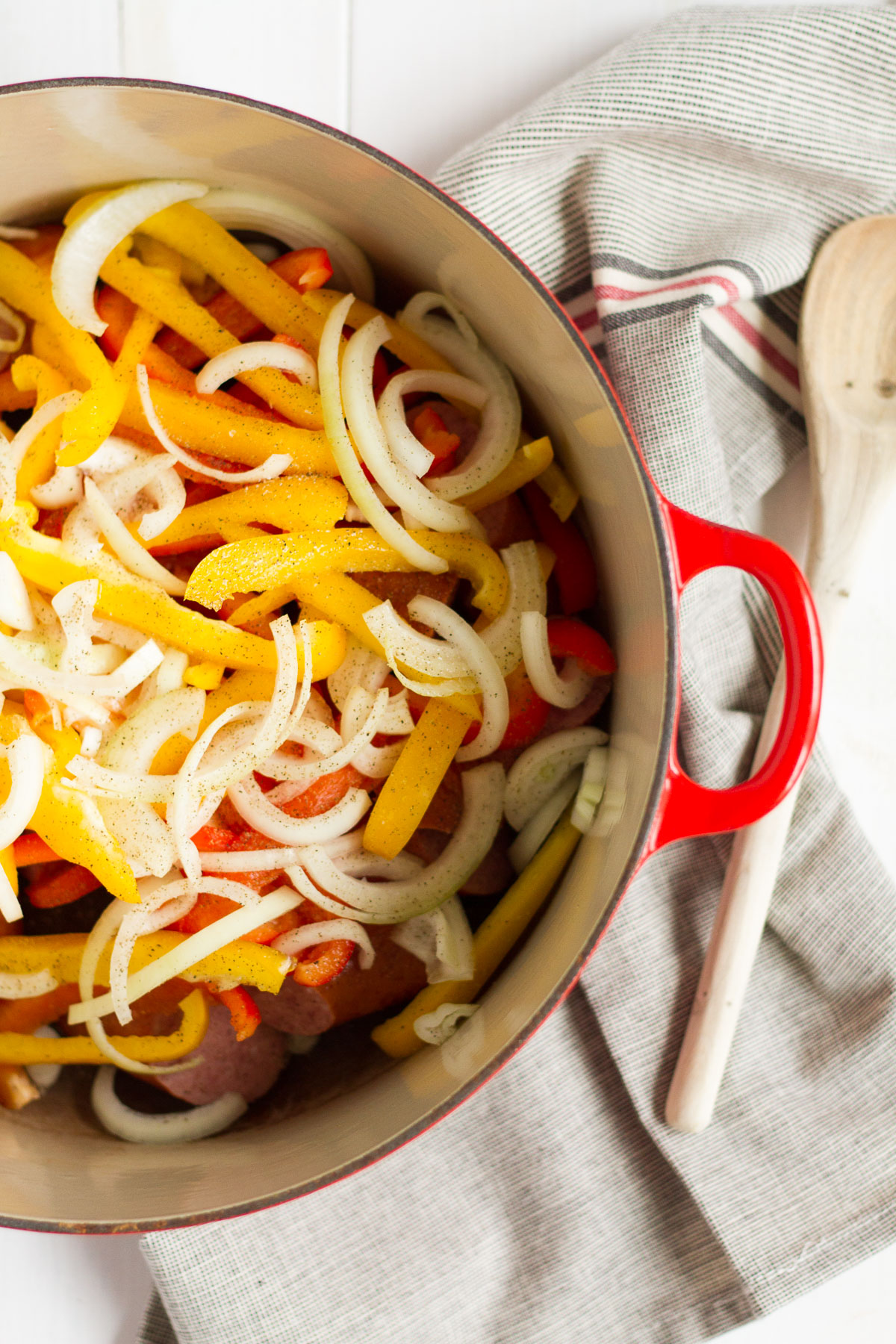 2 12-oz packages kielbasa or smoked sausage, sliced into 2" sections
3 bell peppers, seeded and sliced
1 large onion, peeled and sliced into rings
salt and pepper
1 8-oz can tomato sauce
1 12-oz can tomato paste
Preheat the oven to 350°F. Place the sausage pieces in the bottom of a heavy-bottomed, oven-safe dutch oven or baking dish. Top with peppers, onions, and a sprinkling of salt and pepper. Combine tomato sauce and tomato paste in a medium bowl, then spread over the top of the peppers and onions. Cover tightly, and bake for 2 hours, stirring halfway through the baking time. Serve on crusty rolls.
I like beef sausage, but you can get whatever you like.

If you have a little extra time, try browning the sausage, onions, and peppers a little before adding the tomato sauce mixture and popping it in the oven. It takes a few extra minutes, but it adds another dimension of flavor.
Recipe by
Lulu the Baker
at https://luluthebaker.com/tomato-braised-sausage-sandwiches-with-onions-peppers/