One-Bowl Double Chocolate Cake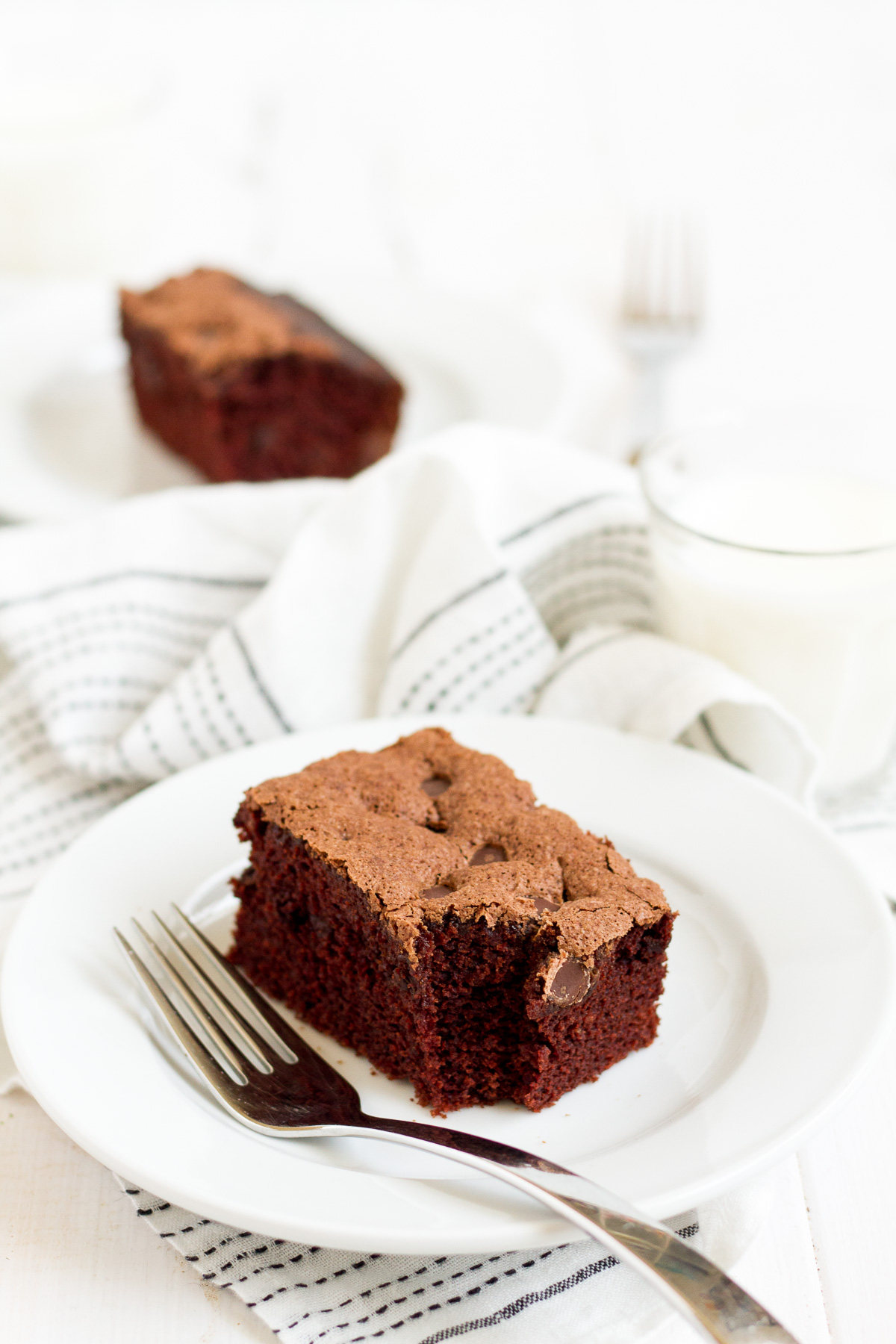 ⅔ cup oil
2 eggs
1½ cups water
1 teaspoon vanilla
3 heaping Tablespoons cocoa powder
2 cups sugar
2½ cups flour
1 teaspoon baking soda
1 teaspoon salt
6 oz semisweet chocolate chips
Preheat the oven to 350°F and grease a 9×13″ baking dish with nonstick cooking spray.
In a large bowl, whisk oil, eggs, water, and vanilla. Add all remaining ingredients except chocolate chips, and whisk until smooth.
Pour the batter into the prepared pan and sprinkle chocolate chips evenly over the top.
Bake for 30 to 35 minutes, until a toothpick inserted in the center comes out clean. Cool completely before serving.
I think Double Chocolate Cake tastes better and better as it cools. I usually make it in the morning and let it sit all day until it's time for dessert, but either way, it's delicious.
Recipe by
Lulu the Baker
at https://luluthebaker.com/one-bowl-double-chocolate-cake/