Chocolate Chip Cake from New England Invite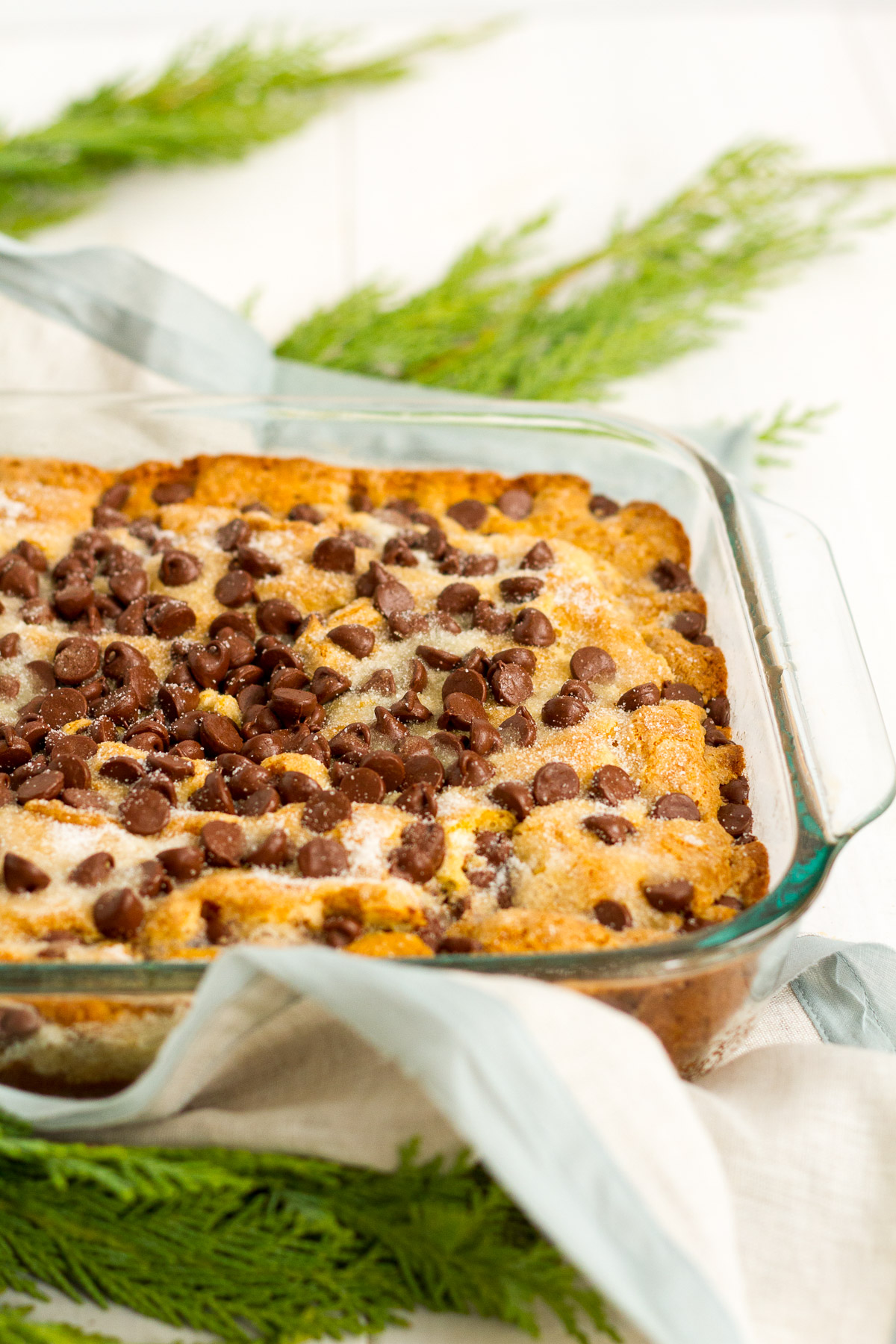 ½ cup (1 stick) butter, softened
1¼ cups granulated sugar, divided
2 large eggs
1 cup sour cream
2 teaspoons vanilla extract
2 cups flour
1½ teaspoons baking powder
1 teaspoon baking soda
1 (12-ounce) package chocolate chips
Preheat oven To 350°F. Lightly grease a 9x13-inch baking dish.
In a large bowl with an electric mixer, cream together softened butter, 1 cup of the granulated sugar, and eggs.
Add sour cream and vanilla extract to the mixture and stir to combine.
Sift together flour, baking powder, and baking soda and fold into the wet ingredients.
Pour half of the cake batter into the greased baking dish and top with half of the package of chocolate chips.
Add the remaining half of the cake batter to the pan and top with the second half of the bag of chocolate chips.
Sprinkle the top of the cake with the remaining ¼ cup granulated sugar.
Bake the cake at 350°F for 30 minutes; insert a toothpick in center of the cake to test doneness. If the toothpick comes out clean, remove the cake from the oven.
Let the cake cool completely before cutting into square pieces.
(c)2018 by Kate Bowler, all rights reserved. Chocolate Chip Cake recipe excerpted from New England Invite by permission of Globe Pequot
Recipe by
Lulu the Baker
at https://luluthebaker.com/chocolate-chip-cake-new-england-invite/