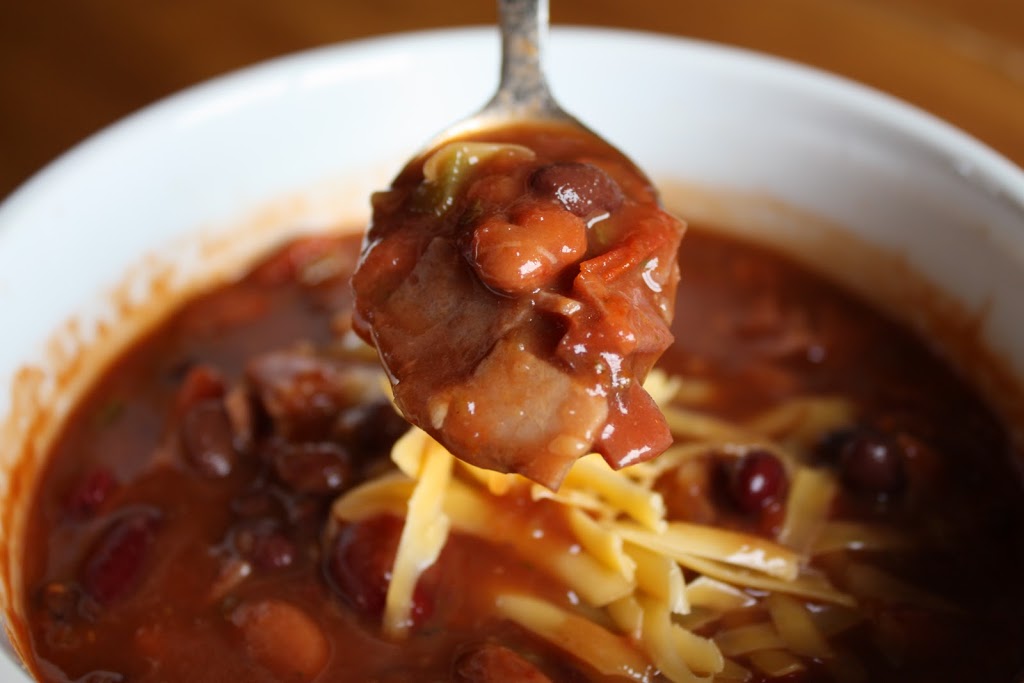 2 Tablespoons olive oil
12 oz canadian bacon, diced
2 garlic cloves, minced
28 oz petite diced tomatoes
2 15-oz cans black beans
2 15-oz cans kidney beans
2 15-oz cans pinto beans
2 cups salsa
16 oz tomato sauce
1 small can sliced olives
1 cup finely diced green bell pepper
2 teaspoons beef bullion granules
1½ teaspoons fresh thyme
shredded cheddar and chopped cilantro for topping
Saute canadian bacon and garlic in olive oil until golden.  Add all remaining ingredients except cheddar and cilantro.  Bring to a boil, cover, reduce heat, and simmer until completely heated through.  Serve topped with cheddar and cilantro.