Easiest Buttermilk Biscuits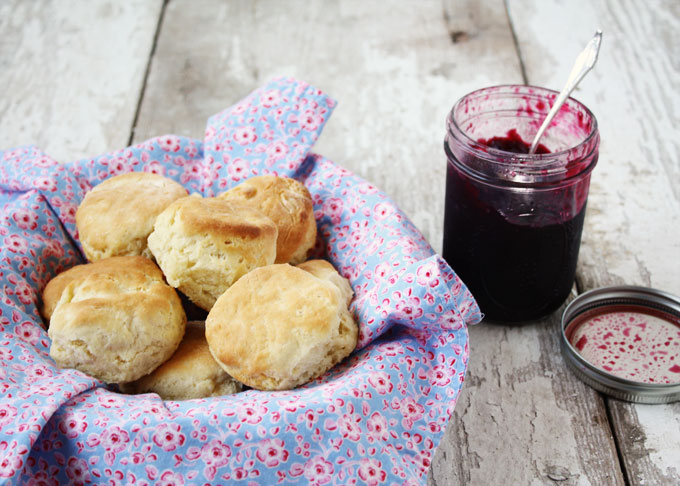 2 cups self-rising flour
6 Tablespoons butter, cold and cut into chunks
½-3/4 cup cold buttermilk
Preheat the oven to 425°F. Line a baking sheet with parchment paper.
Put the self-rising flour and butter into the bowl of a food processor. Put on the lid and pulse until the mixture is sandy, about 10 times. Add ½ cup buttermilk and continue pulsing until the mixture comes together in a ball. Add more buttermilk as necessary.
On a well-floured counter, roll the dough out to a thickness of ¾". Use a round biscuit cutter or cookie cutter to cut out biscuits. Re-roll the dough scraps as necessary. Place the biscuits on the baking sheet so that they are just barely touching. I usually do two rows of four or three rows of three, depending on how many biscuits I was able to cut out.
Bake for 15-18 minutes until tall and golden. Eat warm.
Recipe by
Lulu the Baker
at https://luluthebaker.com/easiest-buttermilk-biscuits/