Luscious Lemon Curd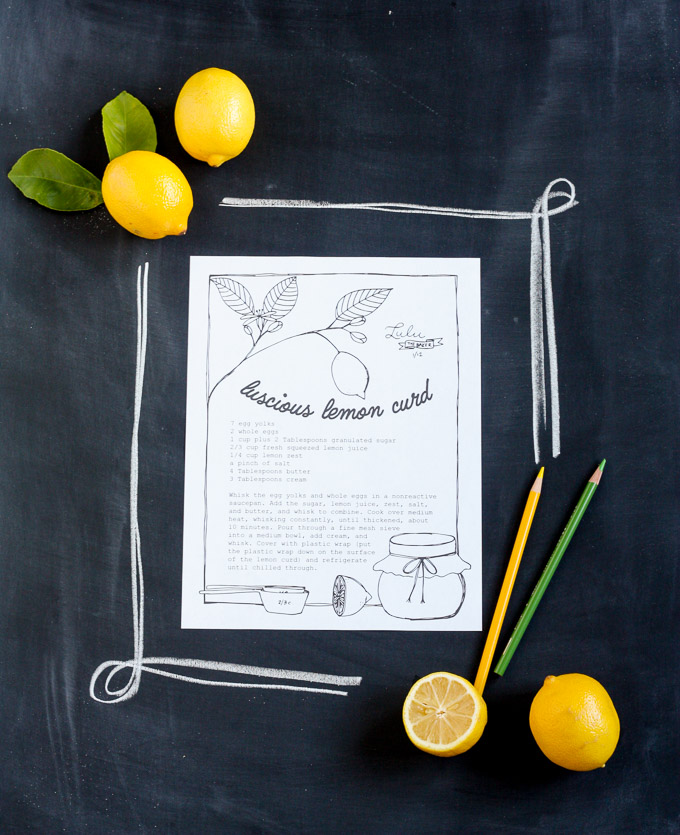 7 egg yolks
2 whole eggs
1 cup plus 2 Tablespoons granulated sugar
⅔ cup fresh squeezed lemon juice
¼ cup lemon zest
a pinch of salt
4 Tablespoons butter
3 Tablespoons cream
Whisk the eggs yolks and whole eggs in a nonreactive saucepan. Add sugar, lemon juice, zest, salt and butter, and whisk to combine.
Cook over medium heat, whisking constantly, until thickened, about 10 minutes.
Pour through a fine mesh sieve into a medium bowl, add cream, and whisk.
Cover with plastic wrap (put the plastic wrap down on the surface of the lemon curd) and refrigerate until chilled through.