Chocolate Revel Bar Cookies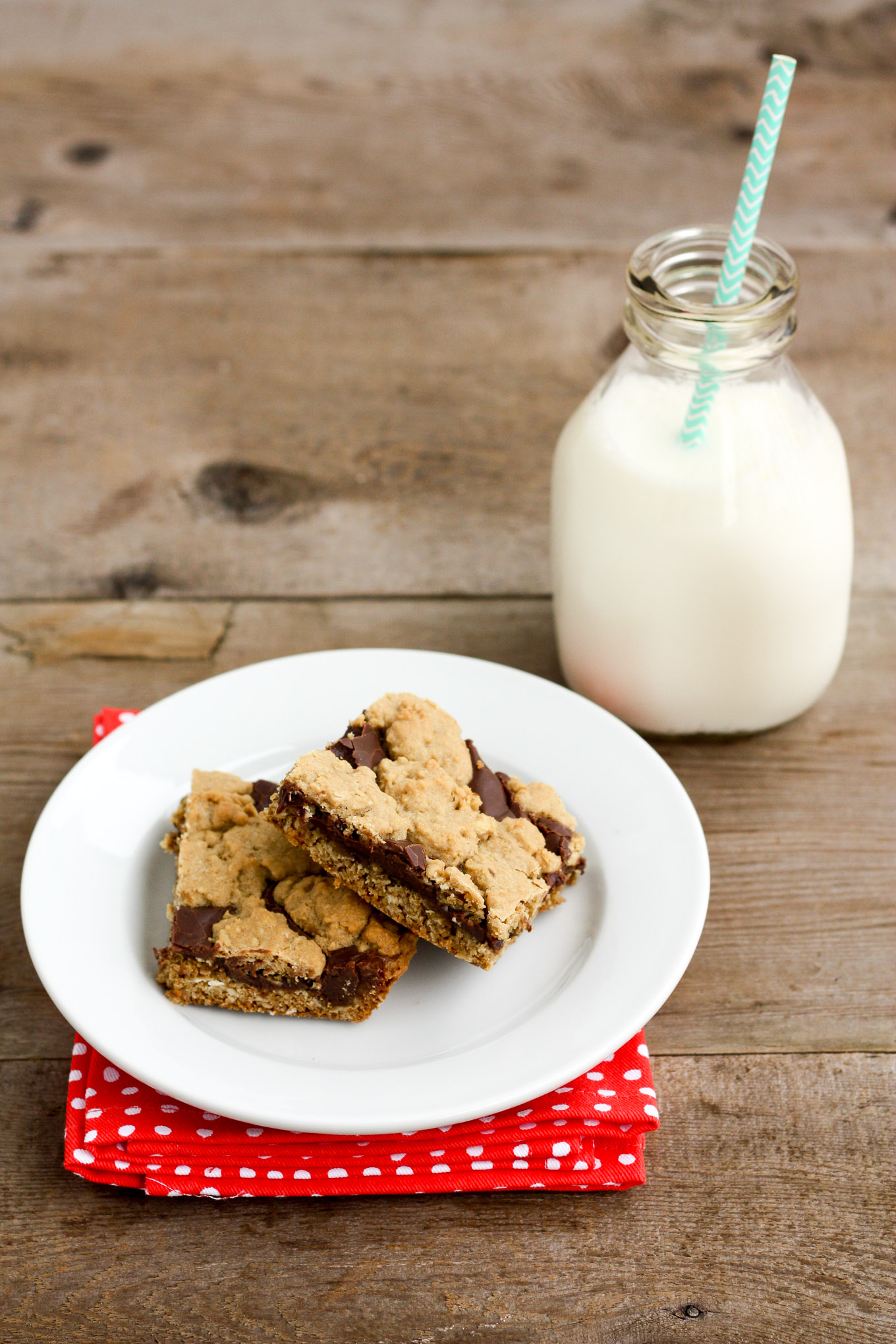 1 cup (16 Tablespoons) butter, softened and divided
2 cups packed brown sugar
2 eggs
4 teaspoons vanilla, divided
2½ cups flour
1 teaspoon baking soda
3 cups quick-cooking oats
1½ cups semisweet chocolate chips
1 14-oz can sweetened condensed milk
Preheat the oven to 350°F.
Set aside 2 Tablespoons of softened butter for the chocolate sauce. In a large mixing bowl or in the bowl of a stand mixer, beat remaining butter and sugar on medium speed until light and fluffy. Add eggs and 2 teaspoons vanilla, and beat until combined. In a small bowl, combine flour and baking soda. Add flour mixture to butter mixture, and beat on low speed until combined. Stir in the oats by hand; set aside.
In a medium saucepan, combine chocolate chips and sweetened condensed milk with reserved 2 Tablespoons butter. Cook over low heat until chocolate is melted, stirring occasionally. Remove from heat, and stir in 2 teaspoons vanilla.
Press two-thirds of the cookie dough into the bottom of an ungreased jelly roll pan (10x15 inches, slightly smaller than a regular cookie sheet). Spread the chocolate sauce evenly over the cookie dough. Evenly sprinkle or place small blobs of remaining cookie dough on top of the chocolate sauce.
Bake for 25 minutes until the top is lightly browned. Remove from oven and allow to cool completely before cutting into squares.
Recipe by
Lulu the Baker
at https://luluthebaker.com/chocolate-revel-bars/