The Best Chocolate Cupcakes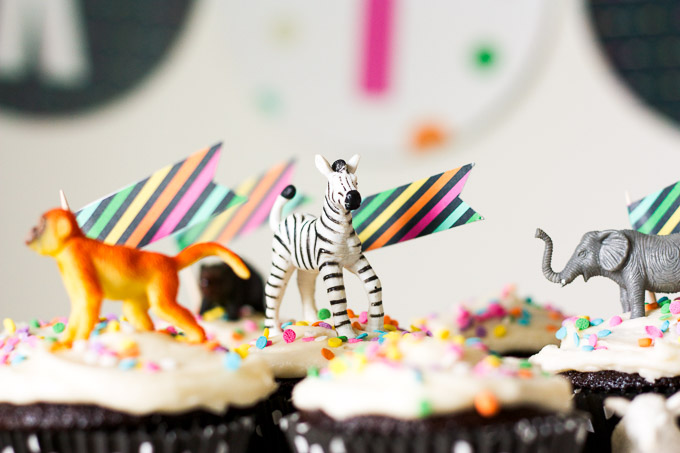 2 cups flour
½ cup cocoa powder
2 teaspoons baking soda
1 teaspoon salt
2 cups sugar
½ cup butter (1 stick)
2 eggs
2 teaspoons vanilla
2 cups hot, strong coffee (or super hot water, in a pinch)
1 lb powdered sugar
½ cup butter (1 stick)
2 teaspoons vanilla
a pinch of salt
4 Tablespoons whole milk
Preheat the oven to 350°F and line 24 cupcake tins with paper liners.
In a medium bowl, combine flour, cocoa powder, baking soda, and salt. In a large bowl in the bowl of a stand mixer, beat sugar and butter until light and fluffy, about 1 minute. Add eggs and vanilla, and beat again until smooth. Add dry ingredients and coffee alternately to the mixing bowl, a little at a time, until all ingredients have been added. Scrape the sides and bottom of the bowl to make sure everything is mixed evenly.
Pour the batter into a pitcher, then evenly divide the batter among the paper-lined cupcake tins, filling the tins ¾ full.
Bake cupcakes for 20 minutes, until a toothpick inserted in the center of one comes out clean. Allow the cupcakes the cool completely before frosting.
To make the frosting, beat powdered sugar, butter, vanilla, and salt until well-combined. Gradually add the whole milk and beat until the frosting is smooth and fluffy.
Recipe by
Lulu the Baker
at https://luluthebaker.com/best-chocolate-cupcakes/