Tropical Party Slush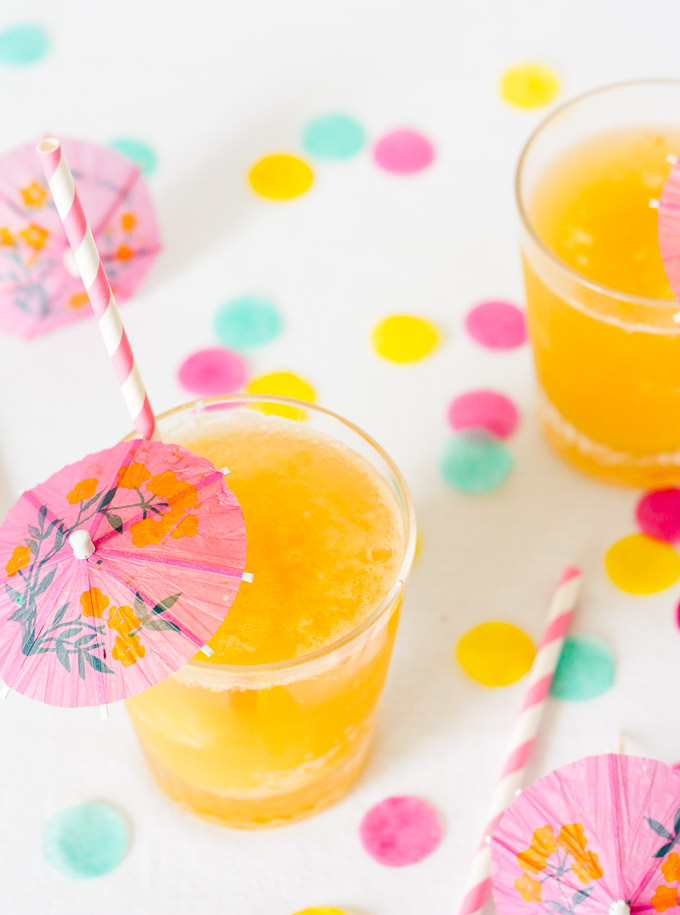 3 cups water
3 cups sugar
23 oz pineapple juice
23 oz tangerine juice (You can use OJ in a pinch.)
4 oz frozen OJ concentrate
4 oz frozen lemonade concentrate
8 oz can crush pineapple
2 ripe bananas, mashed
In a large pot, combine water and sugar. Cook over medium heat until the sugar is completely dissolved; set aside to cool.
When the sugar water is cool, add all the remaining ingredients to the pot and stir to combine.
Pour the mixture into a 9x13 baking dish, cover with plastic wrap, and freeze until solid.
Cut mixture into cubes, put the cubes in glasses, and top with ginger ale or lemon-lime soda. If you like your drinks a little less sweet, you can use club soda or seltzer.
Let your glass sit for a few minutes to let the slush melt, mix it up with a spoon or swizzle stick, and enjoy!