I've–as usual–been bad at posting. But I have possibly the best excuse ever: a sweet new baby. Welcome little one!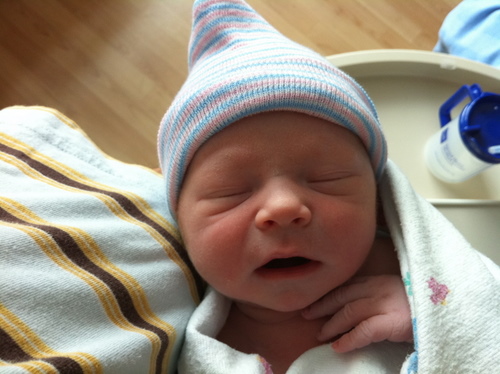 Now…despite having a newborn with two VERY loving and active big sisters, I have found lots of time to cook lately. As you might have guessed, I really enjoy cooking and baking, so when I do have a little free time, that is what I choose to spend it doing. But taking pictures and writing posts are another story. So we've been eating all sorts of delicious things this summer, even since welcoming Baby, but we'll have to catch up on them another time.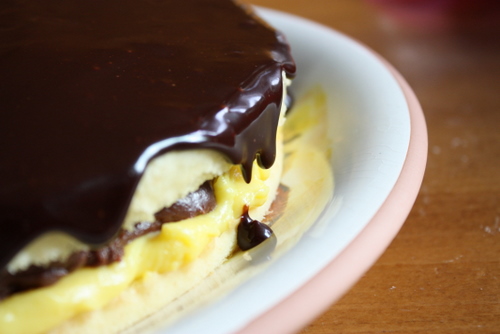 One thing I did find time to snap a few pictures of–mostly because it met the two requirements of being done while the light was still good and having to set up before being eaten–was this yummy Boston Cream Pie for club: BAKED. I wasn't a huge fan of the cake layers (they were just a little tough/rubbery), but the chocolate sauce on top and the pastry cream filling were both outstanding. In fact, I licked the bowl that the chocolate sauce was in before it went on the cake, and I scraped every last bit of it off the serving plate after the cake was gone. I want to make it again and eat it with a spoon. That would be heaven!! If you'd like the recipe for this tasty and surprisingly easy classic American dessert, you can find it on Brooke's Bountiful Kitchen.