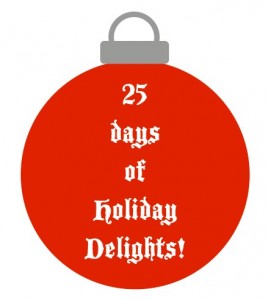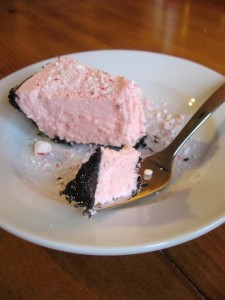 I have the honor and pleasure of teaching the 9-year-old Sunday School class at church. You'd think ten or so 9-year-olds would be a little tiring, and they can be, but mostly they are just sweet and entertaining. When I was first assigned to teach them, I asked each child what their favorite treat was so that when their birthday rolled around, I could bring that treat to class to celebrate the birthday boy or girl's big day. We just celebrated our last birthday of the year yesterday with cheesecake. I wasn't sure quite how to accomplish the task when I first heard "cheesecake." Most of the other kids picked brownies or cookies. One girl even picked lollipops. Those things travel really well–can even be individually wrapped–and are basically serve-yourself desserts. And, as I pointed out a few days ago, things have been far, far more hectic around here than I anticipated. Then, while I was perusing and old family reunion cookbook, I came across a recipe from my cousin Wendy that sounding too good to pass up: frozen peppermint cheesecake! It took about 15 minutes to make from start to finish, and the kids went bonkers for it! They actually licked their plates and tried to tell me they hadn't gotten any and needed another piece!
Polly's Peppermint Cheesecake
When you're ready to serve it, take it out of the freezer and cut and serve it immediately.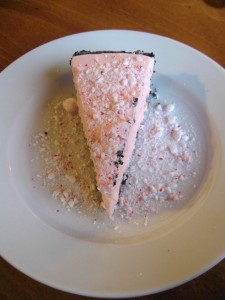 1 8-oz brick cream cheese, softened
1 can sweetened condensed milk
1 cup crushed candy canes (I think 12 is probably the right number of candy canes to equal a cup; plug your ears and pulverize them in the food processor.)
1 pint heavy cream, whipped to stiff peaks
2 store-bought oreo cookie pie crusts
Combine cream cheese, sweetened condensed milk, and candy canes in a large bowl and beat until smooth. Gently fold in the whipped cream. Divide the mixture between the two chocolate crusts. Freeze and enjoy!