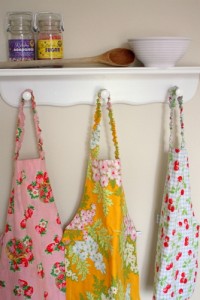 As you might expect, our house is awash in aprons. I have lots of aprons, my husband has an apron or two (manly aprons, of course), and the kids have aprons. It took a few months for me to find the perfect pattern for an apron for little ones, but we hit gold a few years ago with a sweet and simple pattern from Sew Liberated. I've used it to make dozens of aprons since, and am still 100% in love with these tiny, adorable accessories for little chefs. We have a few available for purchase in our Etsy shop, but you can win one this month on the blog Ev Reaches! Lucky you! Click HERE to enter.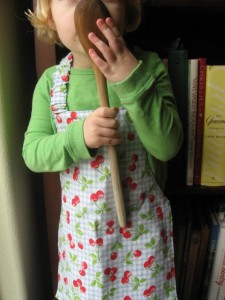 Elsewhere on the internet, we had our Body Birthday Party from November spotlighted on Ohdeedoh (now Apartment Therapy Family) earlier this week. It was a fun party; the kids loved it and parents found it amusing. Check it out HERE.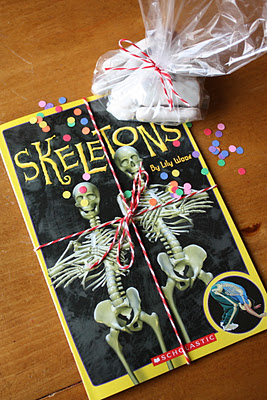 Tune in Friday for another yummy recipe. I want to say chocolate cake, but I haven't made it yet, and you never know when something's going to bomb!