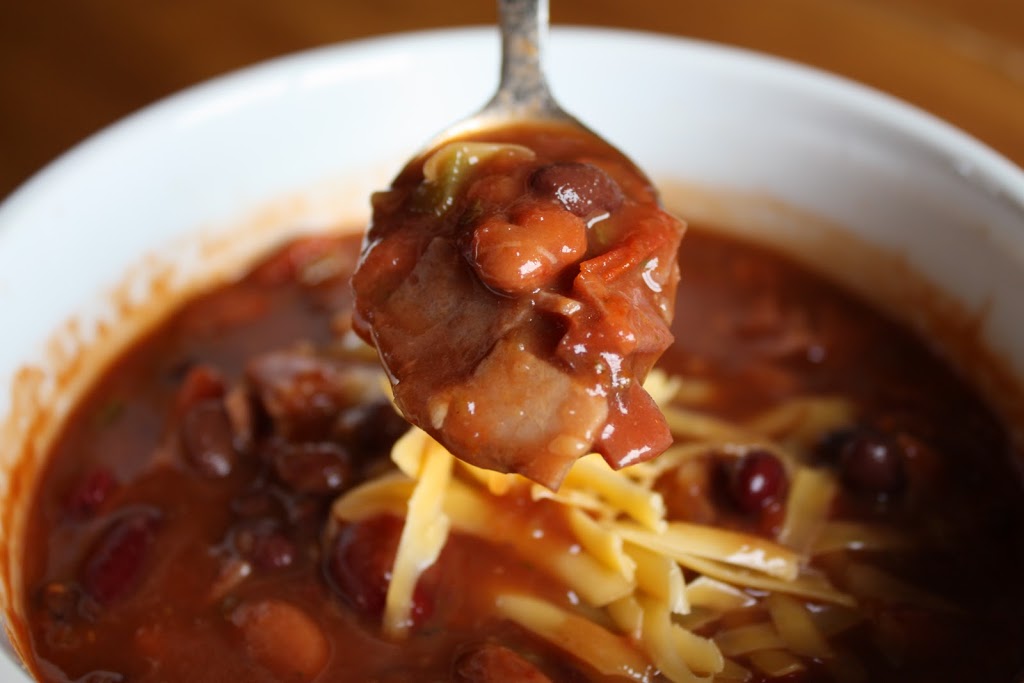 When I was in college, I had the extremely good fortune of spending part of a summer studying marine biology in Monterey, CA.  It was one of the best things I ever did, and instilled in me a deep love of Cannery Row, John Steinbeck, the Monterey Bay Aquarium, Pacific Grove, tide pools, digging in the sand, and an impossibly long list of other things.  To this day, our professor, Dr. Braithwaite, is one of my favorite people on the planet. He seemed gruff and quiet until you got to know him. Then he became funny and wacky and inspiring. He drew beautifully detailed life cycle illustrations on the board in colored chalk, made up dances highlighting the mating behaviors of different animals, and cooked meals for us on a hot plate in the lab. He made us pancakes in the morning after pre-dawn field trips to tide pools, and this easy, comforting 3-bean soup at the end of long days studying.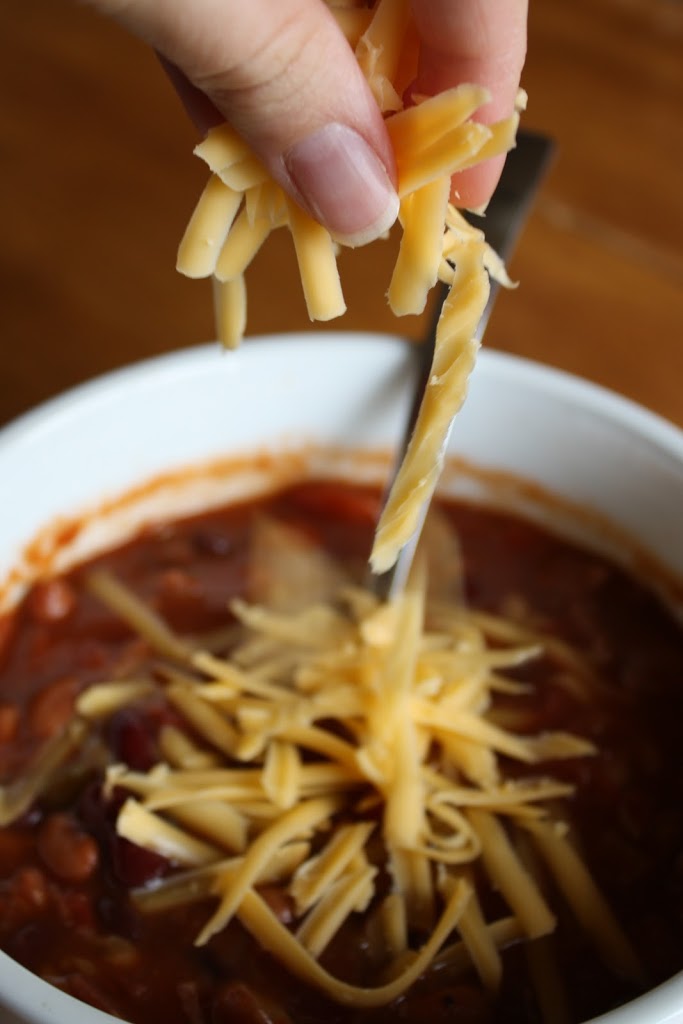 Dr. B's 3-Bean Soup
This hearty soup is easy and delicious, which makes it a perfect dinner for chilly weeknights.
Ingredients
2 Tablespoons olive oil
12 oz canadian bacon, diced
2 garlic cloves, minced
28 oz petite diced tomatoes
2 15-oz cans black beans
2 15-oz cans kidney beans
2 15-oz cans pinto beans
2 cups salsa
16 oz tomato sauce
1 small can sliced olives
1 cup finely diced green bell pepper
2 teaspoons beef bullion granules
1½ teaspoons fresh thyme
shredded cheddar and chopped cilantro for topping
Instructions
Saute canadian bacon and garlic in olive oil until golden.  Add all remaining ingredients except cheddar and cilantro.  Bring to a boil, cover, reduce heat, and simmer until completely heated through.  Serve topped with cheddar and cilantro.