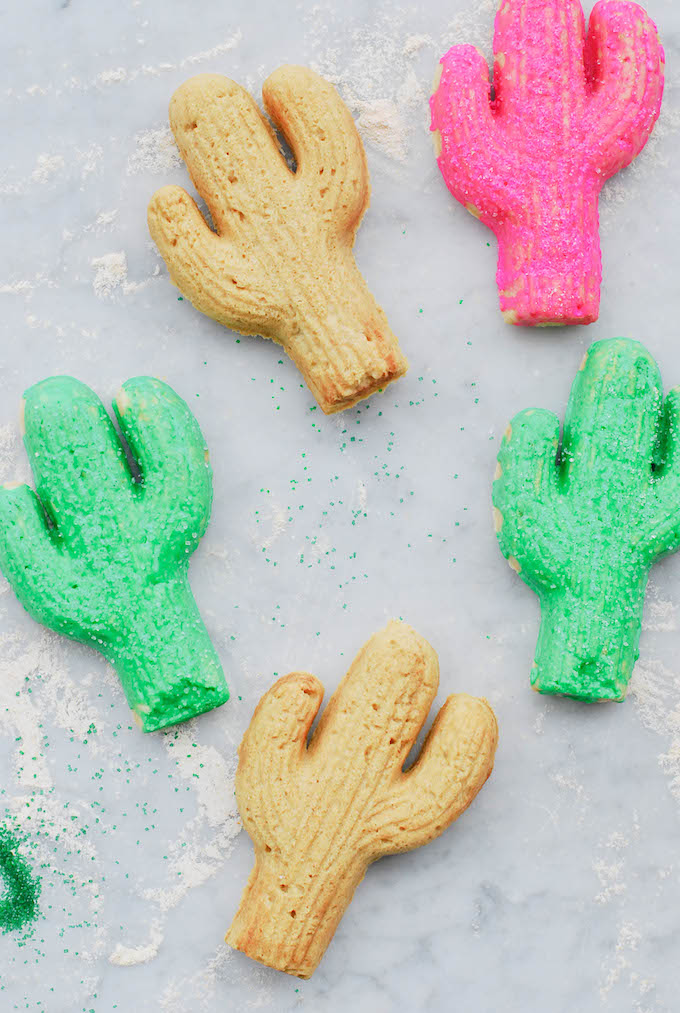 I'm cutting back on blogging this month to spend time with my new baby! I'm so thrilled to have some talented friends stepping in to share amazing DIYs, recipes, and more with you, lovely readers. Today, my good friend Lexy from The Proper Pinwheel is here to share a super cute cast-iron sugar cookie recipe. Cactus anyone? Enjoy!
Hey everyone! Lexy here from The Proper Pinwheel! I'm happy to attempt to fill in for Melissa while she loves on the newest little man of the house! A few months ago, I came across a cactus cast iron mold at an antique store and had to have it. I've been making all sorts of pancakes and brownies, but haven't been able to find a sugar cookie recipe that was worth saving! After using these cookies as props in my cactus gift-wrap DIY, I received so many emails and messages asking for the recipe. That brings us to today! Hope you like!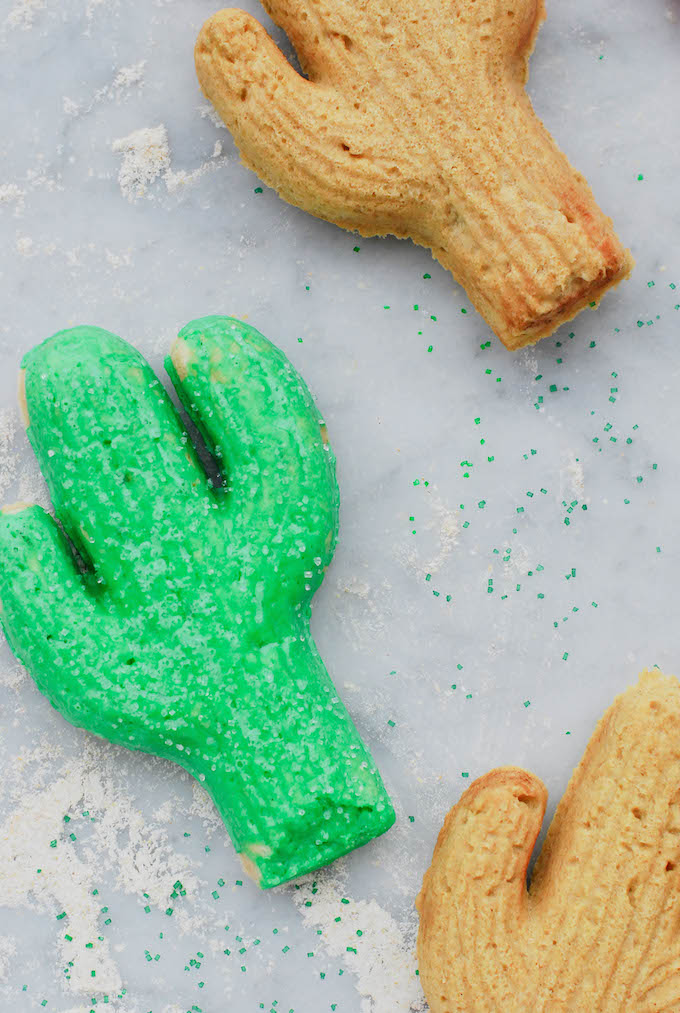 Cast-Iron Sugar Cookies
Author:
Lexy Ward for Lulu the Baker
Ingredients
1 cup butter, softened
⅔ cup granulated sugar
2 eggs
2 teaspoons vanilla
3 cups all purpose flour (substitute 1 cup wheat flour for a healthier version)
¼ teaspoon salt
Instructions
In a large mixing bowl, cream butter and sugar together. Add eggs (one at a time) and then vanilla. Mix well. In a separate bowl, combine flour and salt. Slowly stir into butter and sugar mixture until well-combined.
Preheat your oven to 350°F. Press cookie dough into cast-iron molds and use a butter knife to shave off any excess dough to make the backs of the cookies as flat as possible. Bake for 16 minutes. Remove from oven and cool for one minute before inverting onto a cooling rack. The cookies should slide right out of the mold. If not, keep the cast iron pan upside down over a cooling rack for about ten minutes to allow more time to release.
Once completely cooled, frost as you see fit! I poured a thin royal icing over each cookie and let it set. Package these babies up in some clear bags and deliver to all your cactus-loving friends!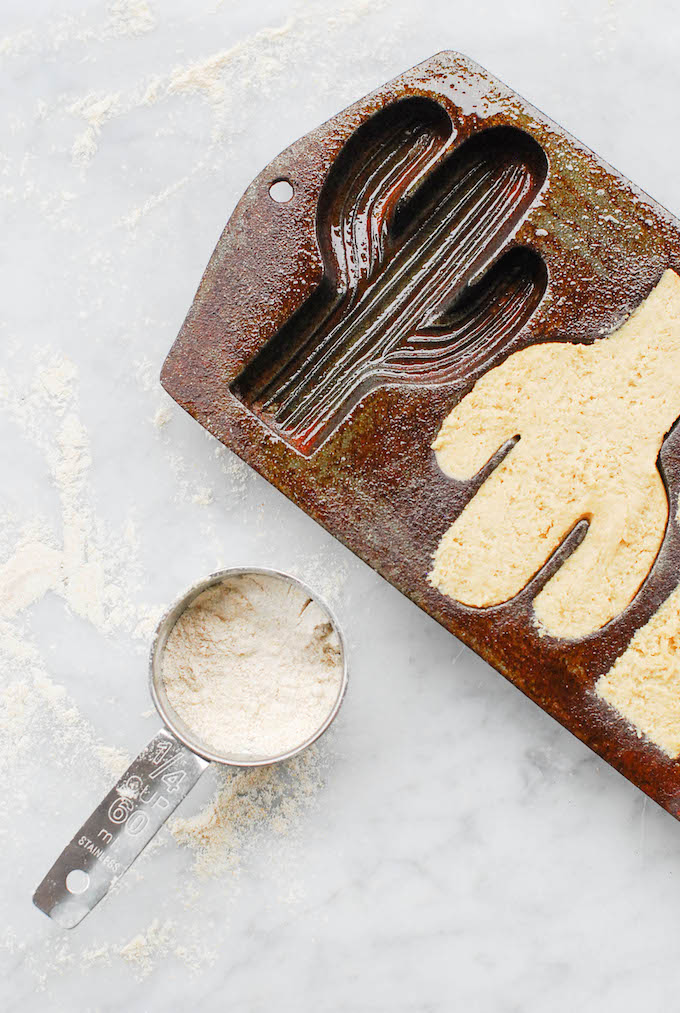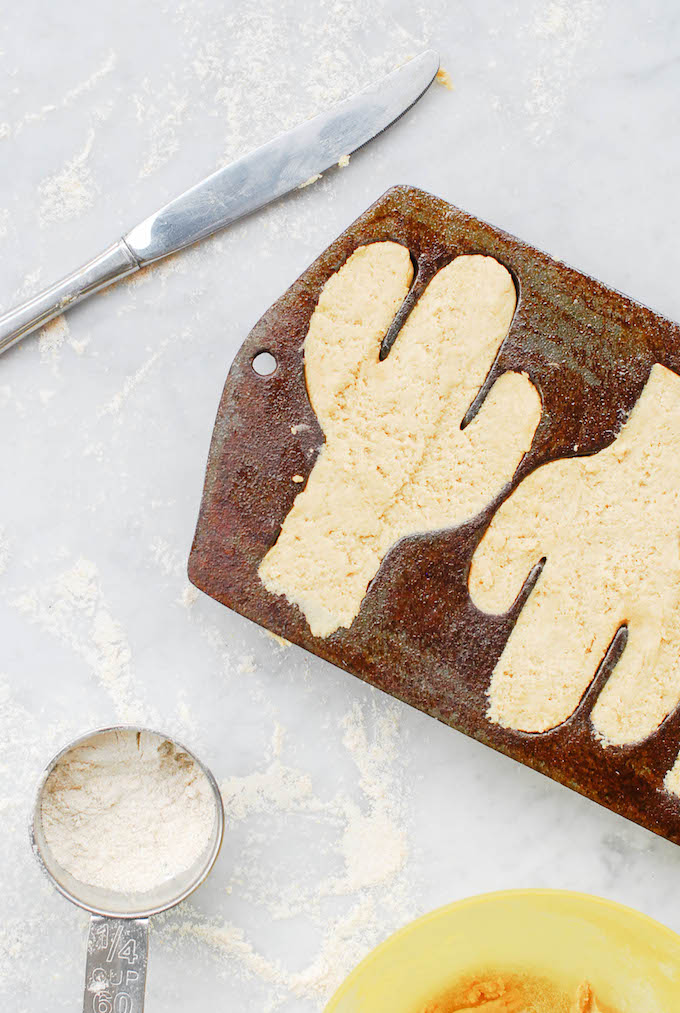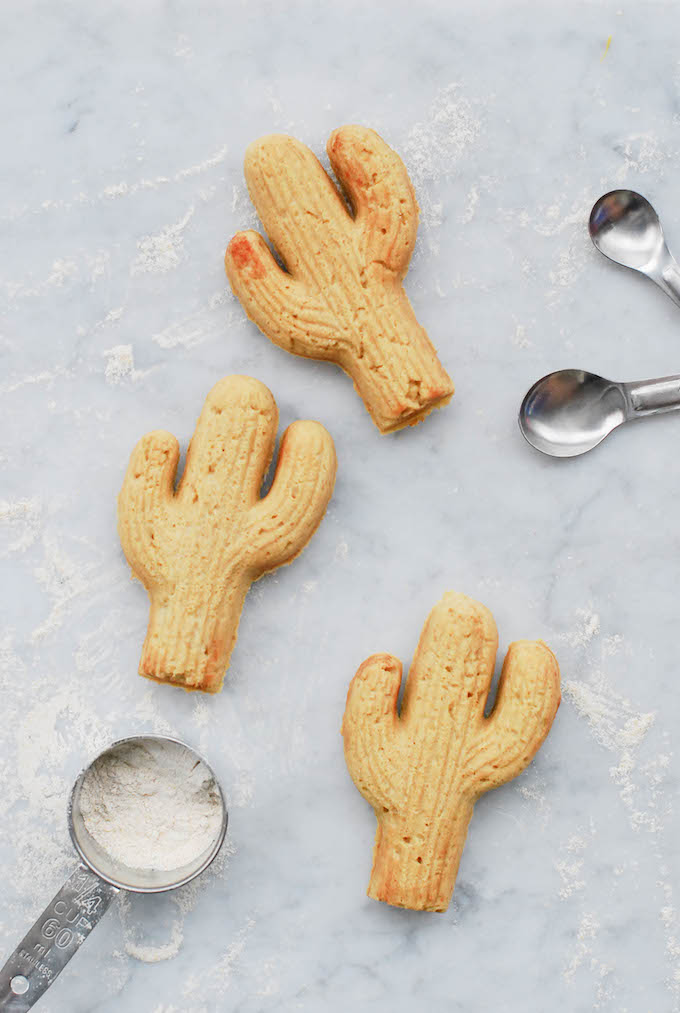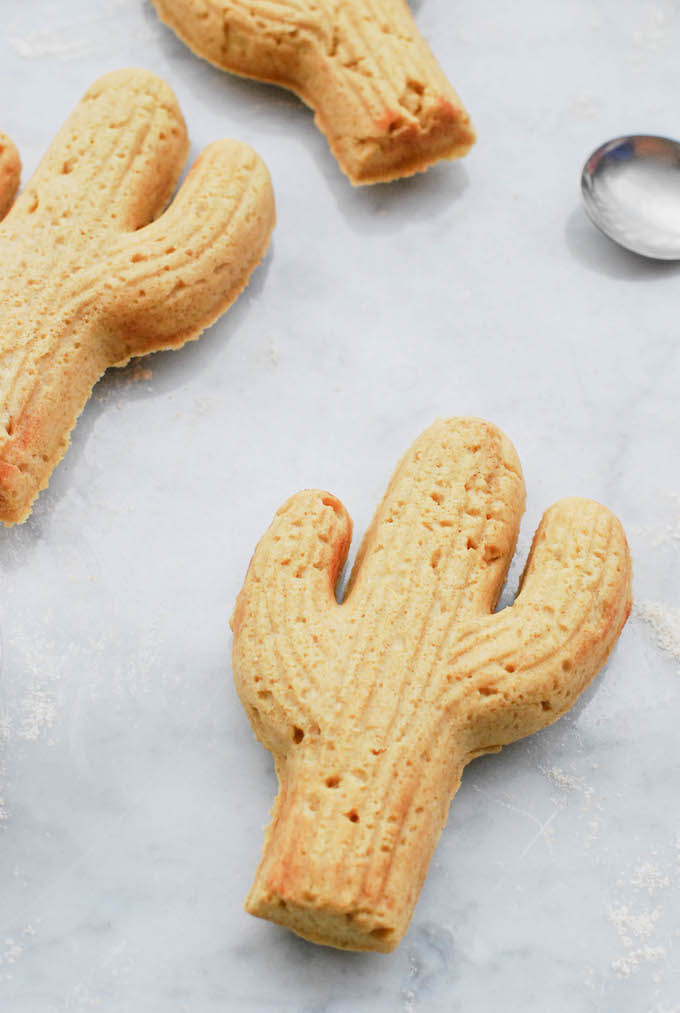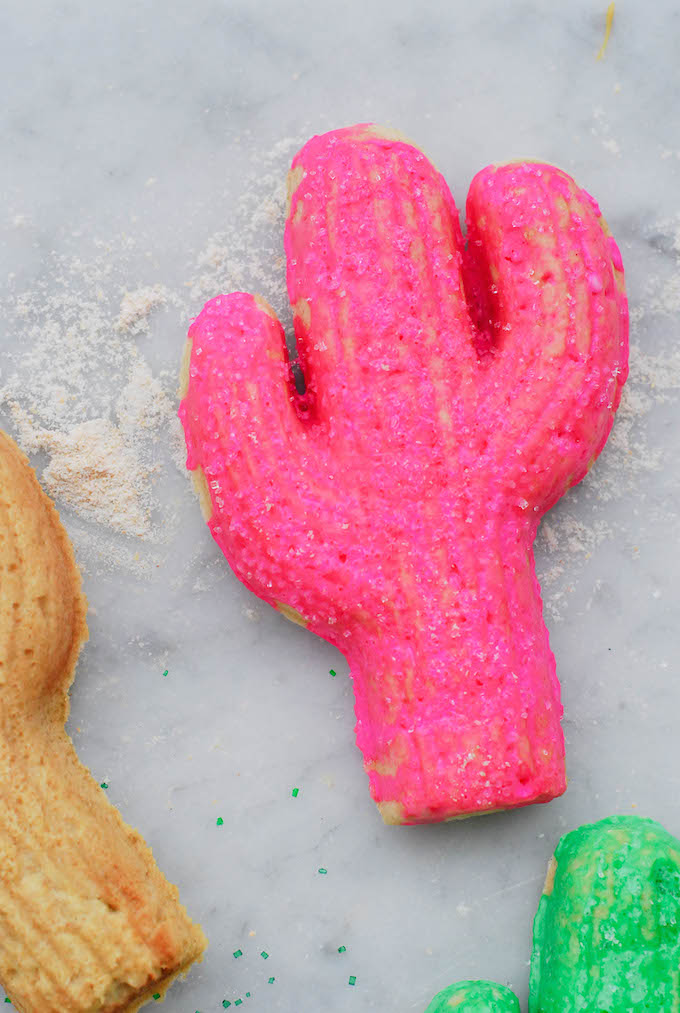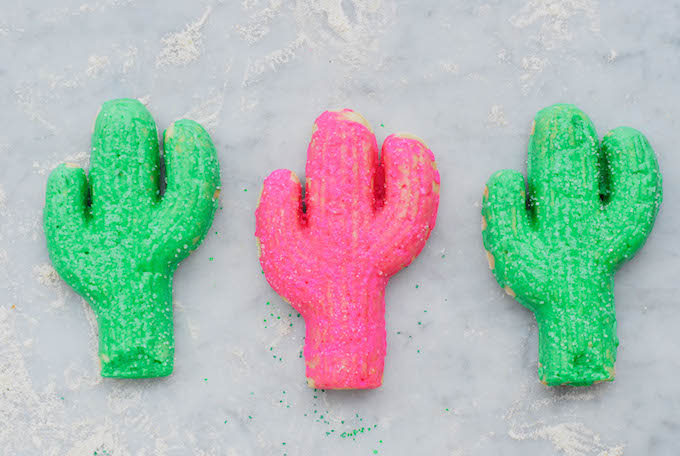 You can find a tasty royal icing recipe here!
all photos by The Proper Pinwheel