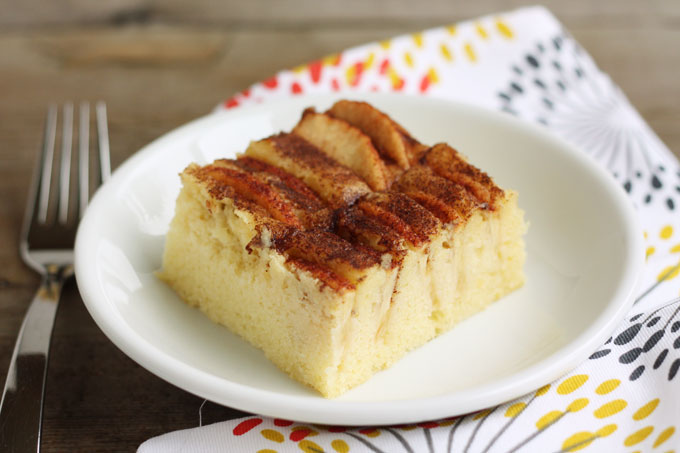 I'm a sucker for a good breakfast recipe, especially a good breakfast baked good. And I can't think of a better breakfast for a crisp, cool Fall morning than a delicious, buttery cake filled with sweet Autumn apples, and topped with cinnamon sugar! When I made this fresh apple coffee cake for my family, they couldn't get enough. We ate almost the entire cake in one setting! It's warm and sweet and full of deliciousness, just like all good breakfasts should be.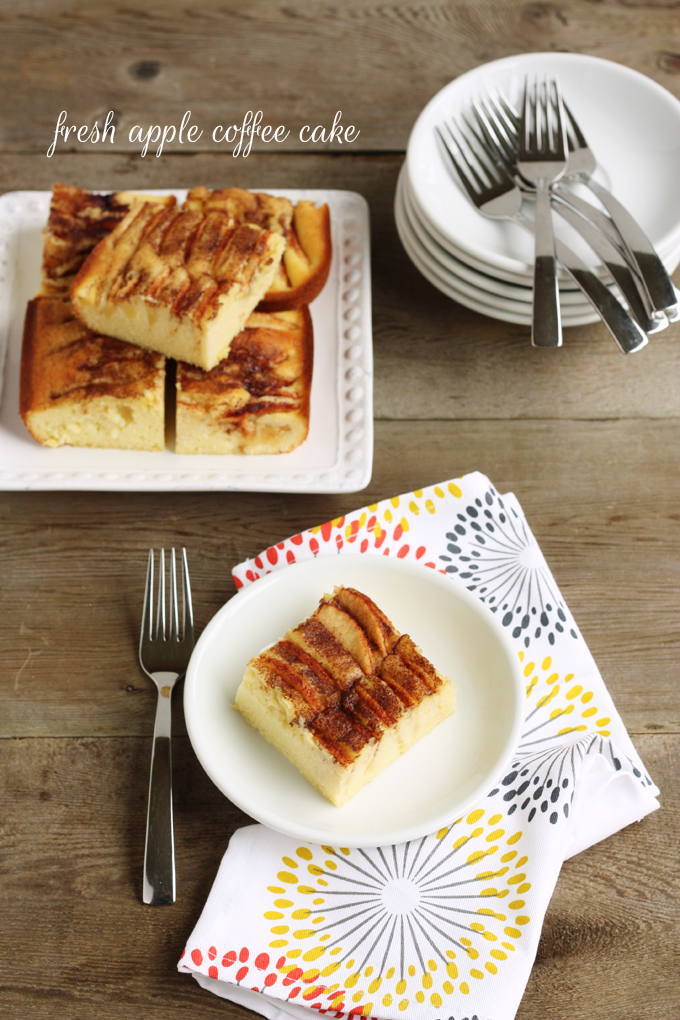 Fresh Apple Coffee Cake
Ingredients
1 cup sugar
3 eggs
¾ cup butter, melted
1 teaspoon vanilla
2 cups flour
1½ teaspoons baking powder
½ teaspoons salt
½ cup milk
2-3 large apples, peeled, cored, and cut into ¼" wedges
¼ cup sugar
1½ teaspoons cinnamon
Instructions
Preheat the oven to 375°F. Spray a 9x13" baking pan with nonstick cooking spray.
In a large bowl, beat sugar and eggs until combined. Add melted butter and vanilla, and beat until combined. In a medium bowl, combine flour, baking powder, and salt. Beat ⅓ of the flour mixture into the liquid ingredients, then beat in half of the milk. Continue adding flour and milk, beating until smooth.
Pour the batter into the prepared pan. Push apple slices into the batter, rounded side pointing up. You're not placing the apple slices on top of the batter, you're pushing them down into the batter, and they'll stick up out of the batter like ridges. Place the apple slices about ⅛" apart, and in long rows.
Combine sugar and cinnamon, and sprinkle all of the mixture over the top of the cake.
Bake cake for 35-40 minutes. Remove from oven and allow to cool about 10 minutes before cutting and serving.