THE MAX AND ELLIE GIVE-AWAY WINNER IS…NICOLE RADKE!!! Congrats Nicole. Please let me know which of the two prizes you would like. And to everyone who played our little game–all 8 of you :)–a big, big thank you. If you didn't win but would still like a Max and Ellie item, please stop by our store at www.maxandellie.etsy.com!
I have a special treat for all of my devoted readers out there (ie, Margaret)…a give-away! I love give-aways. I never win anything, but just the possibility of winning free stuff is so fun! My sister Emily and I just opened an Etsy shop last week, and to help celebrate, we're giving away an item from our shop!
If you win, you get to choose one of the following from Max and Ellie:
A sweet little Blanket in either Orange Dahlia or Aquatic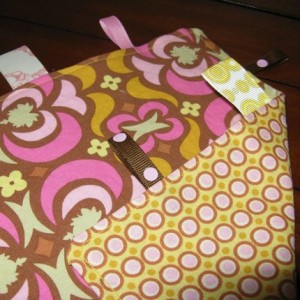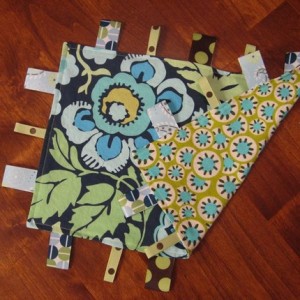 OR

A Little Artist Crayon Kit, your choice of colors. On the crayon kits, we have tons of colors to choose from, so if you win and choose that as your prize, I will email you a list of colors and you can choose what you want.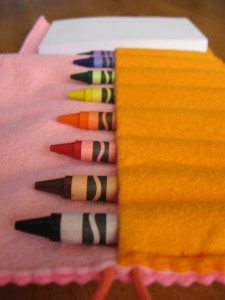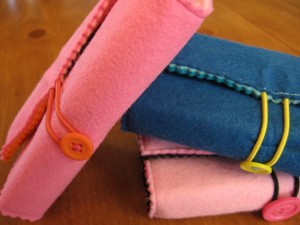 Here's how you enter our little give-away: Visit our Etsy shop, Max and Ellie, at www.maxandellie.etsy.com (or click on the link here). Then leave a comment on THIS POST telling me what your favorite item is. It's that simple! Comments can be entered until 8 AM on Sunday, November 23rd. At 8:00, I'll randomly choose a comment and that commenter will win one of our fabulous items! Check back here on Sunday morning to find out if you are the lucky winner!
If you'd like to post about this give-away on your blog–which we would love you forever for–feel free to use the button below as a link. And thanks for helping to spread the word about our shop!