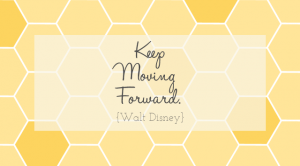 I'm a long-time collector of quotes. This is one of my favorites.
I have a feeling that I'll be saying this about every quote I post, but this might be my favorite. There are a lot of reasons why I love it. I love it because my little sister is a huge fan of Walt Disney, so whenever I hear it or read it, it reminds me of her. I love it because it's at the end of Meet the Robinsons, and that darn movie makes me weep every single time I see it. I love it because Walt Disney was a true visionary. He created worlds that no one else could even dream of, and invited all of us along on the journey. I love it because it is short, sweet, and inspirational, as all truly memorable quotes are. And most importantly, I love it because it's like a ray of sunshine on a gloomy day. When things get bad, when we try and fail, when the odds are stacked against us, we carry on, we keep moving forward. Isn't that wonderful?
– – – – –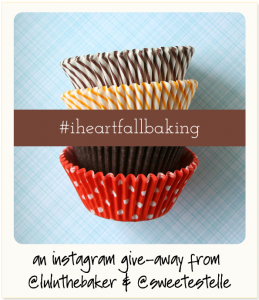 In other news, I'm hosting my first Instagram give-away! I've teamed up with the lovely Jennifer from
Sweet Estelle's Baking Supply
, the cutest online store full of cupcake papers, retro-inspired cake toppers, sprinkles, and more, for an #iheartfallbaking Instagram extravaganza! You can find all of the details
here
, and I can't wait to see what Fall treats you bake up this weekend!