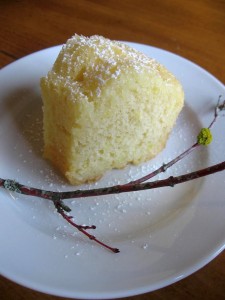 Right after Christmas, I felt very gung-ho about everything. I was gung-ho about getting the garage cleaned out. I was gung-ho about getting works-in-progress finished. I was gung ho about exercising. It took less than two weeks for that to go away completely! Maybe it is the abysmal, grey weather we've had all week, or the constant rain, or the staying up until the wee, small hours every night watching Mad Men on DVD. Mentally, I just feel blech: tired, slow, and terribly uninterested.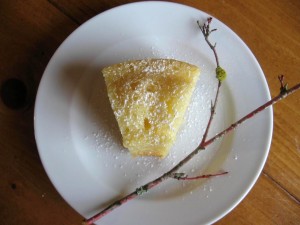 Citrus to the rescue! I said last week that I'm not a chocoholic; this week, the proof is in the pudding–or rather, the cake. I've been fantasizing about cake all day, but not chocolate cake. That thought never even crossed my mind. I've been thinking of lemon cake, bright and happy, a little spot of sunshine in this dreary winter weather.
Click HERE for the recipe.