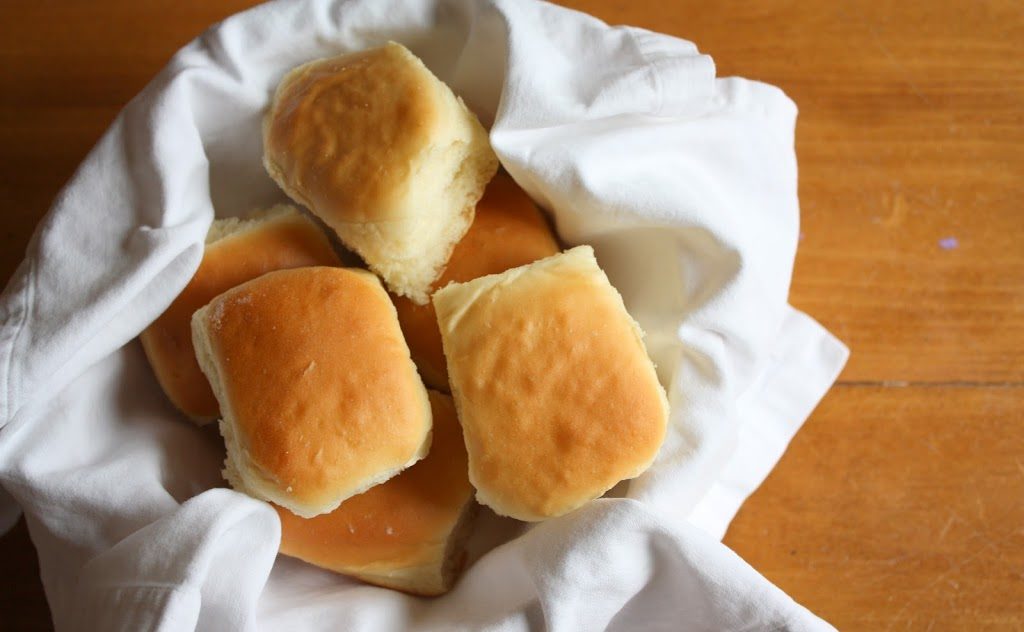 My Mother-in-Law makes the best rolls ever. Whenever we have family get-togethers, sons, daughters, in-laws, grandkids, and guests all clamor for Momo's rolls, and sometimes don't each much of anything else because they just can't stop eating these soft, pillowy rolls, usually slathered in butter and blackberry jam. I think we would all eat Momo's rolls at every meal if we could.
Sadly, I think Momo has gotten tired of making them and they've become more of a special occasion thing than an everyday occurrence. Which has led me to create a new #1 family rule:  if Momo offers to make rolls for you, you never ever turn her down. Or I will give you the dirtiest look I can muster and mutter horrible things about you under my breath.  Just ask my husband's youngest brother, who made the mistake of turning down an offer of rolls for his birthday. I practically body slammed him (mentally, of course).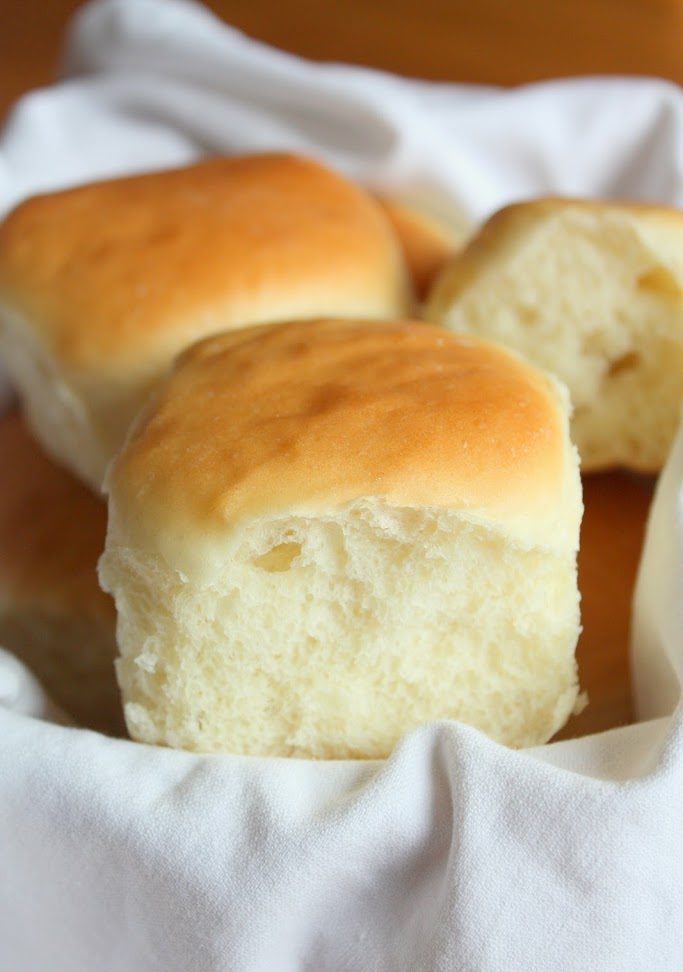 Momo's Rolls
This is my mother-in-law's recipe, and it is a favorite. It is requested at basically every family gathering.
Ingredients
5 cups warm water, divided
1 packet Milkman powdered milk (enough to make 1 quart of milk)
4 Tablespoons yeast
1⅓ cups sugar
1⅓ cups butter, melted
4 teaspoons salt
4 eggs, beaten
16 cups flour
Instructions
In a glass measuring cup, combine 1 cup of warm water with the yeast and a pinch of sugar. Allow to sit for 5 minutes. **Here's my fool-proof, never-fail way to proof yeast:  instead of letting the glass measuring cup sit on the counter while the yeast proofs, I set it in a small bowl of the hottest water I can get out of my tap. If the yeast seems sluggish, I just keep refilling the bowl with piping hot water until I can tell that the yeast is working its magic. This method has never let me down, but if I don't do it, I get bad results at least half the time!**
While the yeast is proofing, combine the remaining 4 cups warm water with the powdered milk. If you don't have powdered milk, you can just use 4 cups of warm milk instead of the warm water and powdered milk.
Add yeast mixture, sugar, butter, salt, and eggs, and mix well.
Blend in flour, a few cups at a time, until the dough is no longer sticky. **Here's my fool-proof, never-fail way to get the dough nice and light: when I check the stickiness of the dough, I don't shove my entire hand into the bowl or grab a big hunk of dough and see if it sticks to my fingers. Of course it will. Instead, I lightly and quickly tap one finger against the dough. If my finger comes away clean, I don't add any more flour.**
Knead the dough for 10 minutes on a lightly floured surface, or just keep using your stand mixer!
Lightly oil a large bowl, place dough in it, cover with a towel, and let rise in a warm spot until doubled in size.
When the dough has risen, punch it down, knead it briefly, and divide it into two batches.
On a floured surface, roll dough out to a 1"-thickness.
Use a round cookie cutter, biscuit cutter, or cup to cut rolls (2½-3 inches).
Place rolls, lightly touching, on two buttered cookie sheets, cover with a towel, and let rise 30 more minutes.
Bake at 350°F until golden.
SaveSave