You don't usually think of the end of summer as a time of new life in the natural world, but we've managed to add quite a few new family members to our little menagerie this summer. If you follow me on Instagram, you've probably met some of these guys already. Allow me to introduce you to…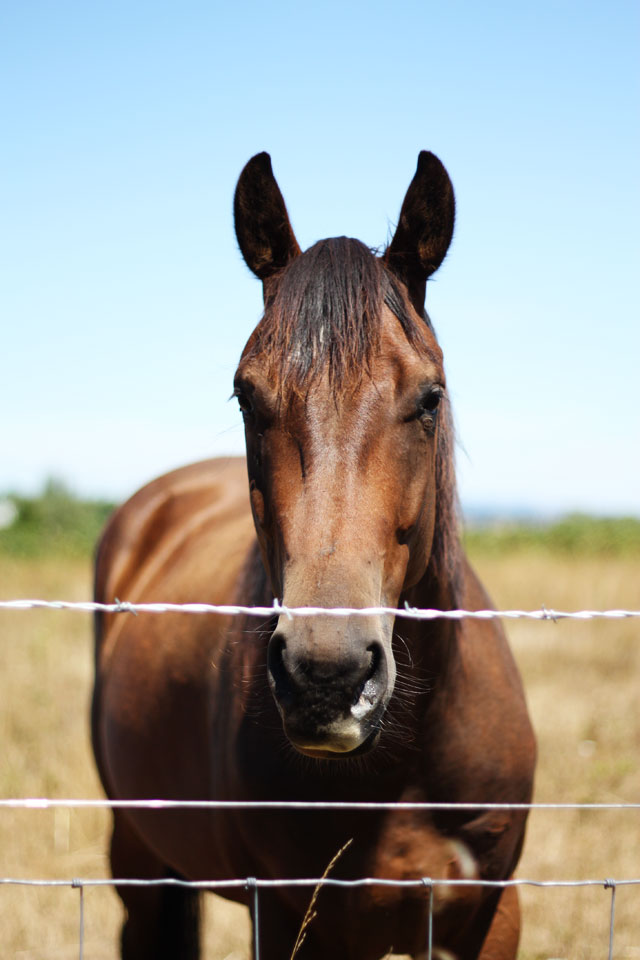 Our three sows got pregnant again earlier in the year, but we weren't exactly eager to add 3 dozen more pigs to the group, so when someone called offering to trade a 2 1/2 year-old Quarter horse for two of the mama pigs, we jumped at the chance! And that's how Angus came to be ours; we definitely feel like we got the better end of the deal! He is sweet, but soooo young. He needs a lot of work, according to my brother-in-law who got bucked off (and a black eye to boot!).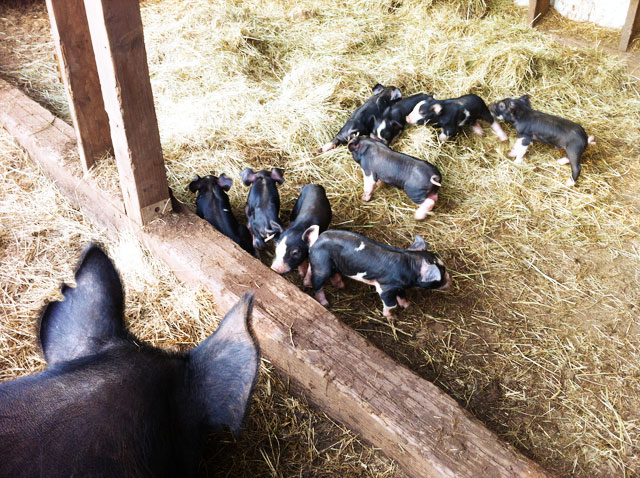 We hung on to one of the mama pigs–Sadie. On Sunday, she gave birth to her second litter of the year, and we have 10 healthy, wiggly baby pigs! They're adorable, as most babies are, and are so fun to watch. They love to run around, nosing about in the hay and wrestling with each other. I wish they could stay cute and little forever.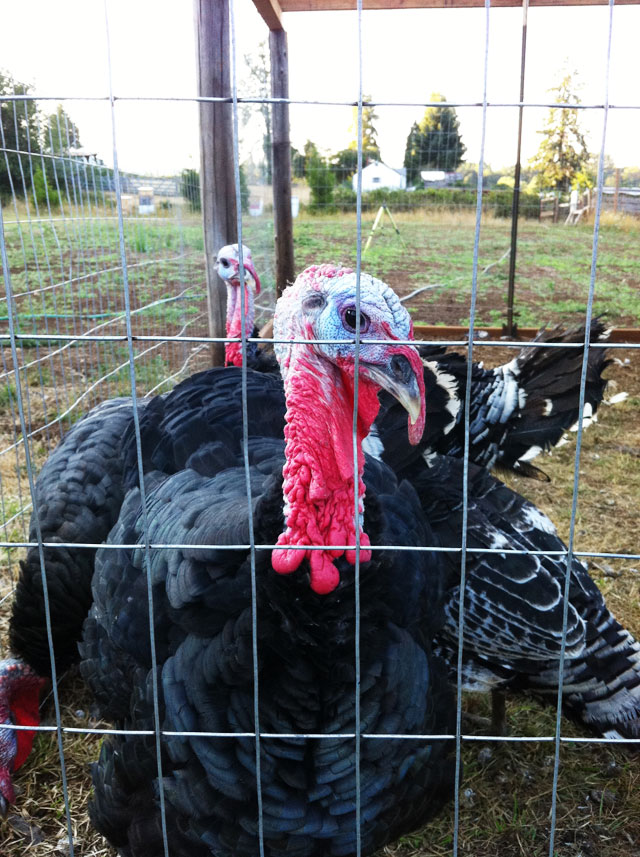 Apparently, these guys aren't recent additions to the farm, a fact I didn't know until 1 second ago when I said, "Hey, where did the turkeys come from anyway?" We got them as hatchlings when we got a new batch of chicks this Spring. I guess I just ignored them for 6 months! But they're striking, aren't they!
– – – – –
Have a great weekend, everybody! I'll have a mouth-watering recipe for you first thing Monday morning. In the meantime, enjoy the last little bit of summer–make memories, eat ice cream, repeat.
SaveSave