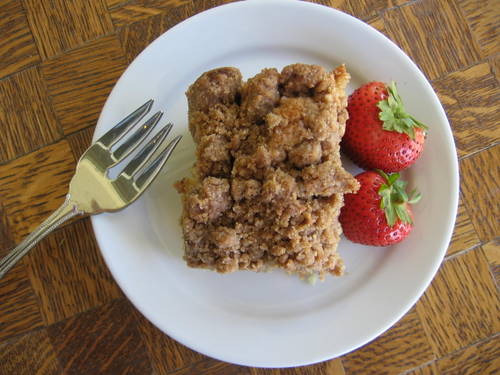 I started this blog over 3 years ago so that I could join the Daring Bakers, a world-wide online baking group with literally thousands of members. And then I joined another online baking group, the Cake Slice Bakers. And then another, Sweet Melissa Sundays. I just can't seem to get enough, can I? Sadly, Sweet Melissa Sundays is soon coming to an end; we've baked every recipe in the Sweet Melissa Baking Book by Melissa Murphy (I use the royal we there; I've been terrible at participating of late). So of course I needed something to fill the giant hole in my baking heart. Enter Club: BAKED! Spear-headed by fellow Sweet Melissa Baker Karen of Karen's Cookies, Cakes, and More, we are baking our way through Baked Explorations by Matt Lewis and Renato Poliafito. I was a bit hesitant to buy another new cookbook because I already have so very many that I ignore, but after looking through the beautiful photos and amazing recipes, I can't wait to tackle all of the deliciousness this book promises.
Our first recipe is for New York-Style Crumb Cake. I made it for my family when we were all together at my parents' house at the beginning of June, and it was beyond amazing! The delicious cake base and tasty crumb topping ensured that every last piece was eaten before the morning was over. Paired with fresh fruit, it made a perfect extra-special breakfast. If you'd like to make it, you can find the recipe HERE on Karen's blog.
Tune in next week for Farm Stand Buttermilk Donuts. Yum!