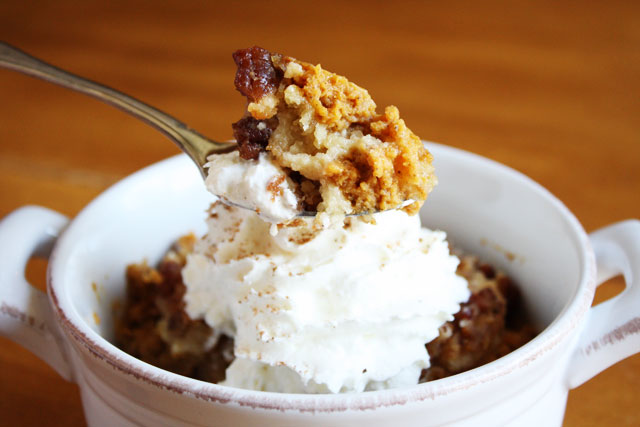 This is my husband's favorite dessert in the whole, wide world. He loves it so much that he has, in the past, requested it on his birthday (May) and Father's Day (June), two times when pumpkin desserts are completely and totally out of season, and when you couldn't pay me to eat something warm, cozy, and pumpkin-flavored. He would eat it weekly if given the opportunity, and has already polished off a whole pan's worth since we kicked off pumpkin season a few weeks ago. Even if it isn't perfect for my husband's early-summer birthday, it perfectly complements the crisp, cool Autumn weather that has finally arrived in our neck of the woods. Filled with warm spices and toasty pecans, and slathered in sweet whipped cream, it is a dreamy way to end a blustery October day.
Pumpkin Crumble (aka Pumpkin Dump Cake)
based on my husband's family recipe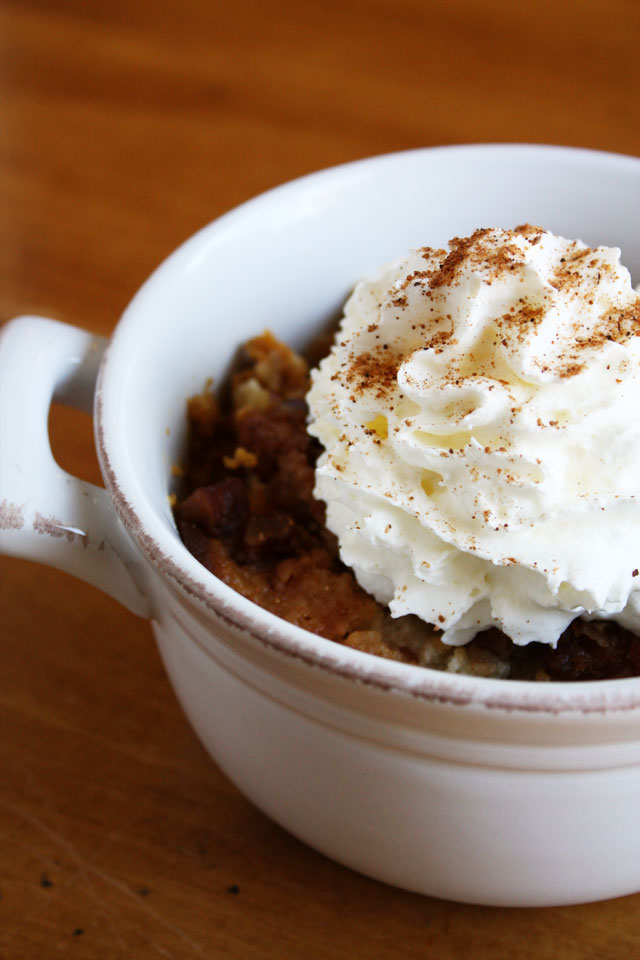 for the filling:
1 29-oz can pumpkin
1 cup sugar
1 12-oz can evaporated milk
4 eggs, beaten
1/2 teaspoon salt
4 teaspoons pumpkin pie spice
for the topping:
1 cup sugar
3/4 cup all-purpose flour
3/4 cup cake flour
1/4 cup dry milk powder
1 1/2 teaspoons baking powder
1/2 teaspoon salt
2 sticks butter, 1 cold and cut into pieces, 1 melted
1 1/2 teaspoons vanilla
1/2 cup chopped pecans
cinnamon for sprinkling
lightly sweetened whipped cream for serving
In a medium bowl, combine all filling ingredients until smooth. Pour in a greased 9×13″ pan and set aside.
Preheat the oven to 350°F. Combine sugar, flours, milk powder, baking powder, and salt in the bowl of a food processor and pulse until combined. Add cold butter (1 stick cut into pieces) and vanilla and pulse until crumbly. Spread crumble mixture evenly over the pumpkin filling and top with chopped pecans. Drizzle melted butter evenly over the top of everything and sprinkle with cinnamon. Bake for 40 minutes until a sharp knife inserted in the center comes out without pumpkin stuck to it. Allow to cool slightly before serving. Serve with whipped cream.