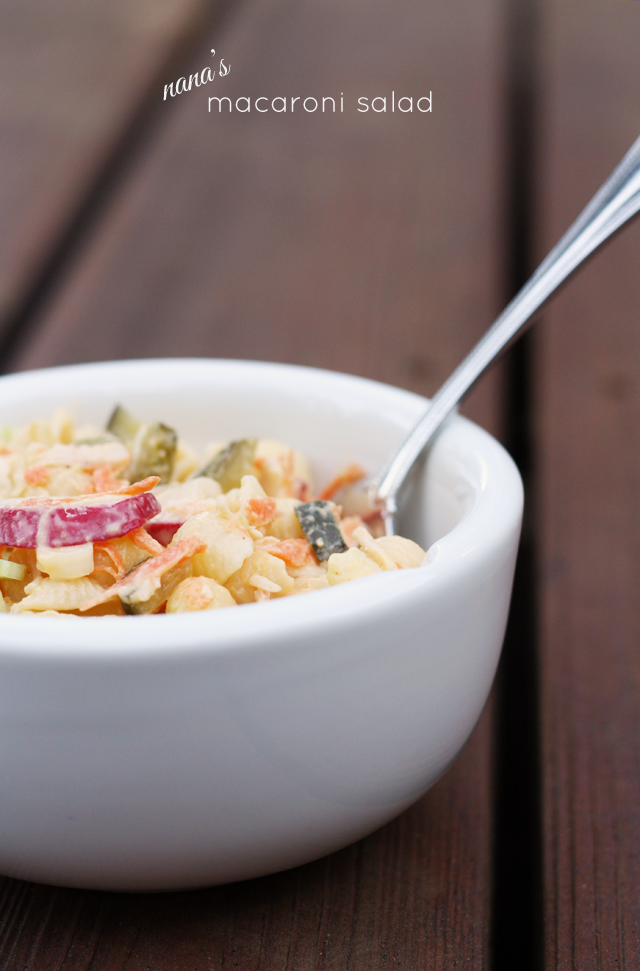 In my family, a summer cook-out just isn't complete without Nana's delicious macaroni salad. It's been a family favorite since my mom was a little girl, and it gets served at every barbecue, reunion, and get-together all summer long. It's the perfect side dish for burgers, hot dogs, steaks, tri-tip, chicken, sausage, and anything else you can think of to grill, and it's actually one of the very first recipes I ever posted on Lulu the Baker!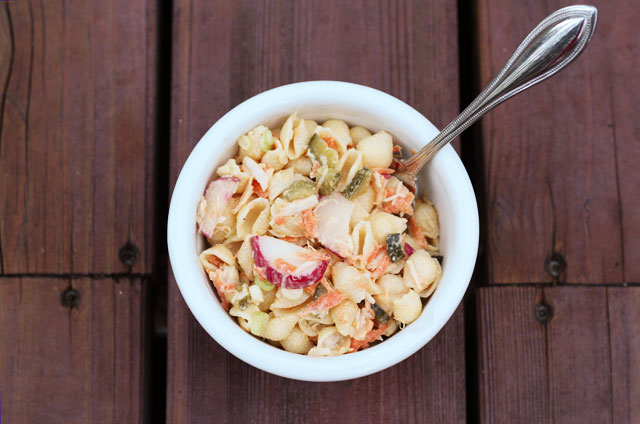 Recipe Redux: Nana's Macaroni Salad
This recipe is an old family favorite from my Nana.
Ingredients
1 lb small shell pasta, cooked, drained, and cooled
1 can chicken chunks, drained and shredded
1 large carrot, peeled and grated
1 bunch radishes (about 6 large radishes), sliced into thin half circles
1 bunch scallions, white and light green parts only, sliced thin
3-4 heaping Tablespoons dill pickle relish (or finely chopped dill pickles)
at least ½ cup mayonnaise
season salt
pepper
Instructions
Combine all ingredients in a large bowl. Taste, and correct seasoning as needed. If the salad isn't wet enough, add more mayo or some dill pickle juice. Cover and chill until ready to serve.