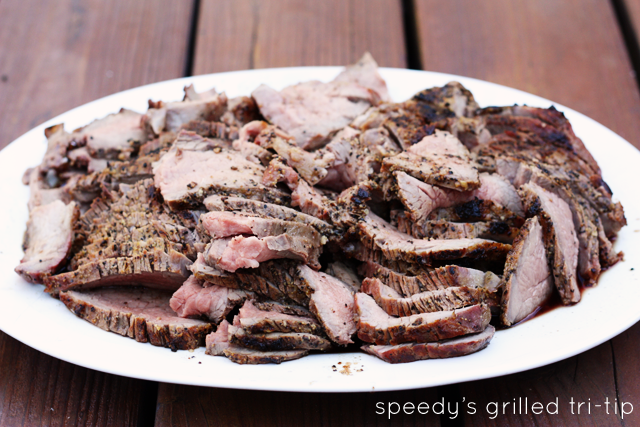 My parents really love my husband. He has made me, their favorite daughter, very happy, and has given them beautiful and charming grandchildren. But I'm pretty sure the #1 reason my parents love him so much is that he makes a mean tri-tip. It is probably the most-requested dinner at family gatherings; we've actually had it two separate times in the past week by request! He seasons it well, cooks it low and slow, and slices it thin. It is absolute perfection every time. We like it served with potatoes and green beans for a sit-down dinner, or topped with salsa and served on a crusty roll for an eat-wherever-you-can backyard barbecue. And my dad's personal favorite is to eat it cold, straight out of the fridge, as a little after-breakfast treat!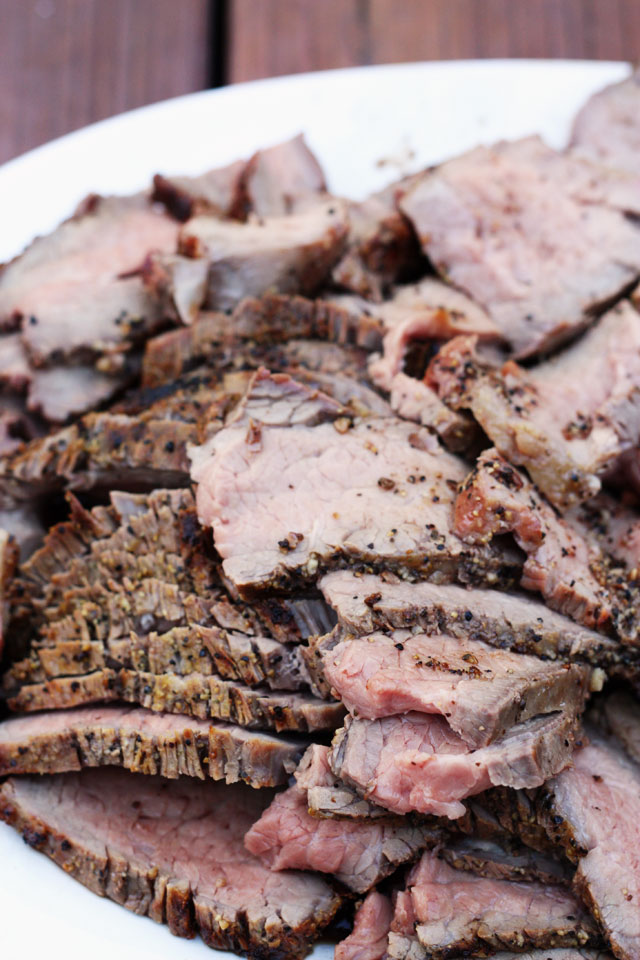 SPEEDY'S GRILLED TRI-TIP
An old family recipe from my husband.
Ingredients
a 2.5-ish lb tri-tip roast
lemon pepper
Montreal Steak Seasoning
garlic salt
Instructions
Lay the tri-tip roast on a baking sheet and season both sides liberally with lemon pepper, Montreal Steak Seasoning, and garlic salt. Cover with plastic wrap and let sit at room temperature for 30 minutes. Place tri-tip on a grill over low flame with the cover down for 15 minutes, then flip, cover, and continue cooking to the desired level of doneness. Ours is usually medium. You can use a meat thermometer to check the internal temperature; 145°F for medium-rare, 155°F for medium, and 165°F for medium-well. Remove the tri-tip from the grill, place on a clean cutting board, and cover with foil. Allow to rest for 15 minutes before slicing thin and serving.