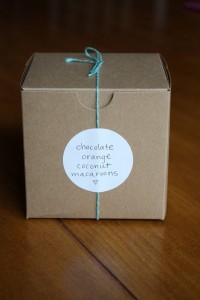 I love easy recipes, and recipes don't get much easier than Melissa Murphy's Chocolate Orange Macaroons. Chopped semisweet chocolate, orange zest, coconut, egg whites, and sugar; mix, scoop, and bake. That is the whole recipe in a nutshell! And they were so tasty. Crispy on the outside, but oh-so-chewy on the inside.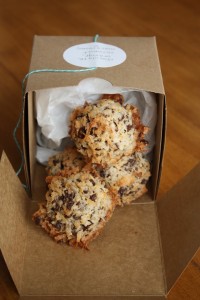 Two tips for those wanting to make these delicious treats: mix thoroughly, and line your cookie sheets with parchment. See, even the tips are easy!
Thanks to Ellen of B
lue Tree Green Heart
for choosing this week's recipe from The Sweet Melissa Baking Book. You can find the full recipe (although seriously, there's not much more to it!) on her blog
HERE
.