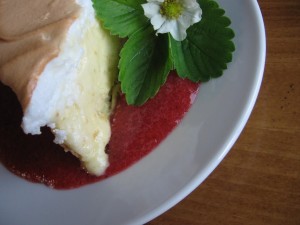 OMG! This cake was so good. A big thank you to Jennifer of Keep Passing the Open Windows for choosing this week's SMS recipe. You can get the full recipe on her blog here, and see the other SMS bakers on the blogroll here.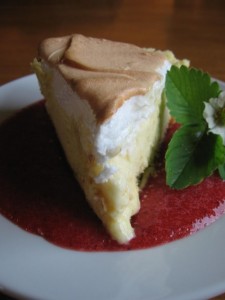 It is still chilly and rainy here, so when I saw that this week's recipe was an icebox cake, I was a little disappointed because it isn't even remotely summery here, and this is obviously a delicious, summery dessert. But then I decided to make it for Cinco de Mayo, and it was perfect. You start with a cookie crust, add a layer of citrus-flavored custard, top it with meringue, bake it, then freeze it. It sounds like a lot of work, but it is 100% worth it!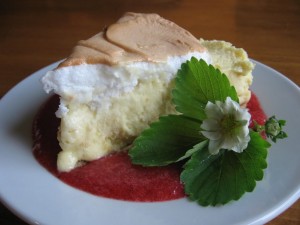 I followed the recipe exactly except everywhere that says "lemon" I used limes. It was amazing!! It tasted kind of like a frozen key lime pie, kind of like a frozen pink lemonade pie, and a lot like a Mexican dessert by brother-in-law makes with basically the same list of ingredients.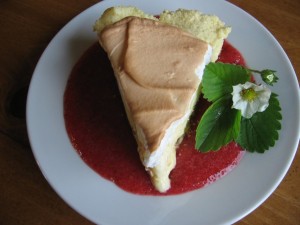 I'm sure the original version with lemon is good, but I strongly encourage everyone to try it with limes. It'll knock your socks off!