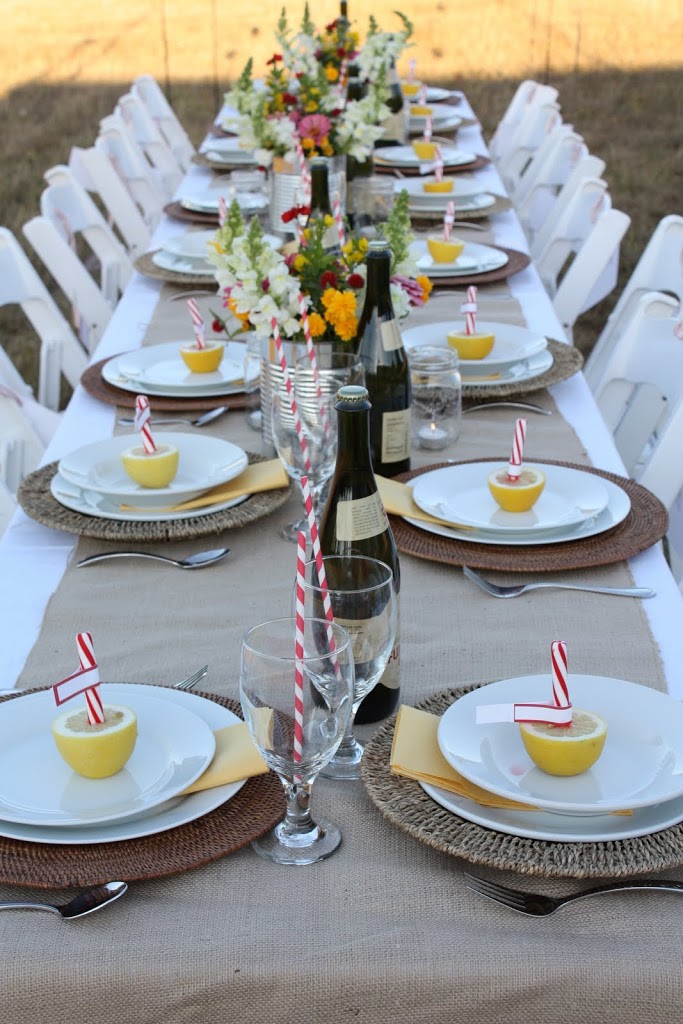 Last weekend, I had the honor of helping to throw a 30th birthday party for my good friend . We set up long tables in the middle of a big field and ate fruit, cheeses, sweet potato fries, seafood, corn on the cob…it was a beautiful–and filling!–end to a lovely summer season. We ended the evening with these sweet little crumb cakes. Filled with spicy streusel and tart pie cherries, and topped with delicious vanilla bean ice cream, they were the perfect dessert for a rustic birthday celebration. To read more about the party, click HERE.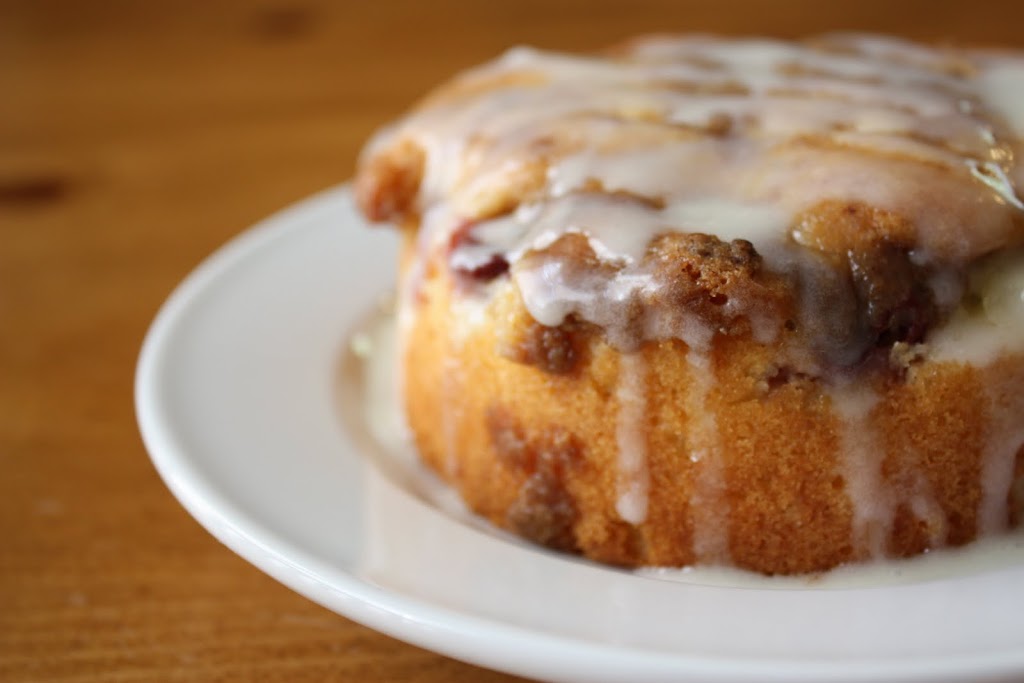 Tart Cherry Crumb Cakes
Ingredients
for the cakes
½ cup unsalted butter, softened
1 cup + 3 Tablespoons sugar, divided
2 eggs
1 teaspoon vanilla
¾ cup sour cream
1¾ cups flour
½ teaspoon salt
1½ teaspoons baking powder
¼ teaspoon baking soda
2 cups tart pie cherries, pitted
for the streusel
¾ cup brown sugar
½ cup flour
¼ teaspoon salt
½ teaspoon vanilla
½ teaspoon cinnamon
½ teaspoon cardamom
4 Tablespoons butter, softened
for the glaze
1 cup powdered sugar
4 Tablespoons cream (may need more)
¼ teaspoon vanilla extract
Instructions
Preheat the oven to 325 degrees.
Cut six 4" circles out of parchment paper. Spray six mini springform pans (4") with nonstick spray. Lay a parchment circle in the bottom of each pan, and set aside.
In a large bowl, beat butter and 1 cup sugar until light and fluffy. Add eggs one at a time, beating and scraping down the sides of the bowl with each addition. Add vanilla and sour cream and beat until smooth.
In a medium bowl, combine flour, salt, baking powder, and baking soda. Add flour mixture to butter mixture and beat until just combined.
In a small bowl, combine all streusel ingredients. Mix with a fork or your hands until well-mixed and crumbly.
Spread about ½ cup of batter in the bottom of each pan. Divide the cherries evenly among the six pans. Sprinkle a heaping Tablespoon of streusel over the cherries in each pan. Divide remaining batter among the six pans, and top with the remaining streusel.
Bake for 25-30 minutes, until a toothpick inserted in the center of one of the cakes comes out clean.
Remove cakes from oven and let cool 5 minutes before removing from pans.
In a small bowl, whisk together glaze ingredients. The glaze should be just thin enough to drizzle, so if needed, add more cream. Drizzle glaze over cakes and serve warm.