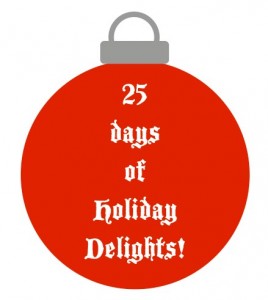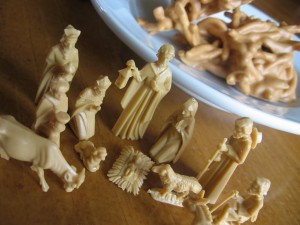 I'm not sure where this recipe came from. I have very strong memories of making them and eating them at Christmas time when I was little. And I am under the impression that they have something to do with my sister Holly (the Christmas baby) and kindergarten. But no one in my family has the recipe written down anywhere! Consider that problem remedied!
These cookies/candies are easy and delicious, especially if you like butterscotch chips. They only require three ingredients and the use of a microwave; no baking or even stove-top cooking necessary. They're perfect for children to make, and perfect for everyone to munch on. And they look like hay, hence the name "Manger Cookies". So sweet.
Manger Cookies
makes 12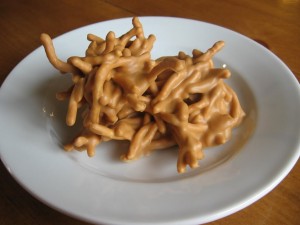 1 cup butterscotch chips
1/2 cup peanut butter (creamy and crunchy both work)
2 cups fried chow mein noodles (usually located in the asian section of the grocery store)
Combine butterscotch chips and peanut butter in a microwave-safe bowl. Microwave for 1 1/2 minutes, stirring every 30 seconds, until completely smooth. Add chow mein noodles and stir to coat. Spoon cookies onto a wax paper-lined baking sheet and refrigerate until firm. Eat cold or at cool room temperature. They get messy quickly just from your body heat, so store them in the fridge.