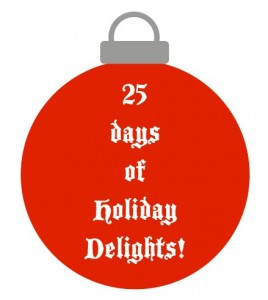 So when I first got the idea to do 25 Days of Holiday Delights, I didn't really stop to think about how much baking that would mean. We have so many things to bake for in December that I didn't think it would be much of a stretch: preschool teacher gifts, neighbor gifts, sunday school teacher gifts, gifts for the kids I teach at church, gifts for the kids my husband teaches at church, gifts for friends, several parties, and on and on. But man oh man! It has been hard!!! It isn't that I haven't been baking up a storm. It is just hard to squeeze in plating, photographing, and posting too! Anyway, here are two family favorites to make up for the lost day. The first, No Bake Cookies, comes from my husband's family. They taste like fudge. Enough said. The second recipe, Snickerdoodles, is one of my favorites. The recipe I grew up eating and make for my own kids is from the original 1960's edition of the Betty Crocker Cooky Book, which I highly recommend getting if you don't already own it. It is where most of our family favorites come from!
No Bake Cookies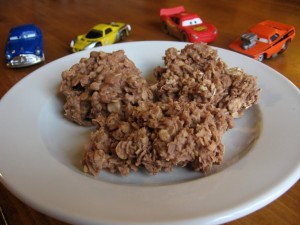 Click HERE for the recipe for No-Bake Cookies
Snickerdoodles
from Betty Crocker's Cooky Book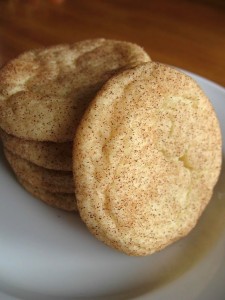 1 cup shortening (I used 1/2 cup butter and 1/2 cup shortening)
1 1/2 cups sugar
2 eggs
1 3/4 cups flour
2 teaspoons cream of tartar
1 teaspoon baking soda
1/4 teaspoon salt
2 Tablespoons sugar
2 teaspoons cinnamon
Heat the oven to 400 degrees. Mix shortening, butter, sugar, and eggs thoroughly. Blend flour, cream of tartar, baking soda, and salt. Stir into wet ingredients. Shape the dough into 1″ balls. Combine the remaining 2 Tablespoons sugar with the cinnamon, and roll dough balls in this mixture. Place 2″ apart on an ungreased baking sheet. Bake 8 minutes. Do not overbake.