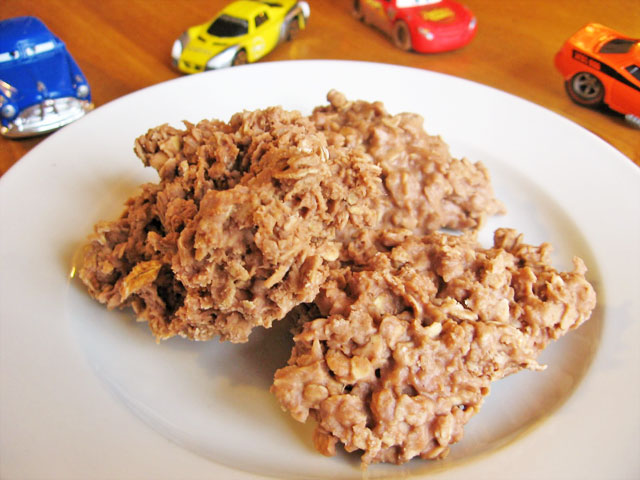 There is something comforting in the foods we ate as children. They are usually simple and easy to make, short on ingredients, and big on flavor without being spicy or complex or fancy. And, of course, they always have wonderful memories associated with them!
Here are some of our favorite childhood treats–peanut butter balls from me, and no bake cookies from my husband. The peanut butter balls are delicious and relatively wholesome, and the no bake cookies taste like fudge. Is it any wonder we liked these when we were growing up?!
I made peanut butter fudge last Christmas. It was a lot of work and turned out to be a disappointment. These tasty treats, on the other hand, come together in about 5 minutes and taste amazing! Don't tell the kids, but I'm the one who polished off the last four or five!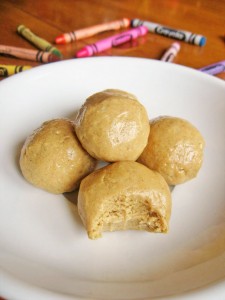 1/2 cup creamy peanut butter
1/2 cup honey
1/2 cup nonfat powdered milk
1/2 cup quick-cooking oats
Combine all ingredients in a bowl; mix well. Using your hands, roll the dough into balls about the size of large gumballs. Place on a cookie sheet lined with wax paper, and refrigerate until set.
When my husband wanted to make these for me for the first time, I was skeptical. I didn't think they could be

that

good. But they are

that

good! We routinely eat the entire batch in one sitting!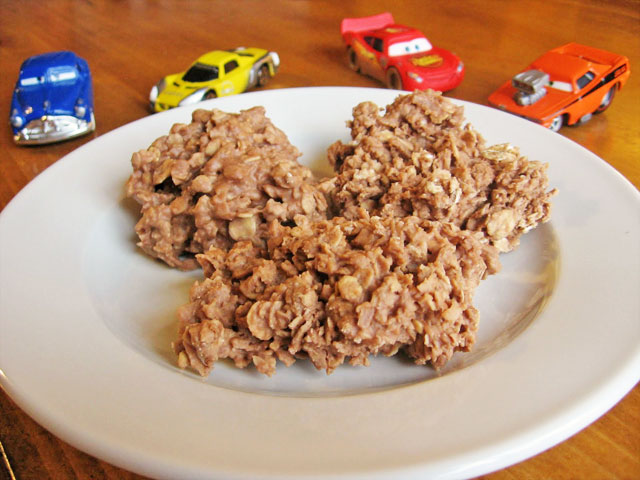 2 cups sugar
1/2 cup milk
1 stick butter
3 Tablespoons cocoa powder
1 teaspoon salt
1 cup shredded coconut
3 cups rolled oats
1 teaspoon vanilla
1/2 cup chopped nuts (optional)
1 cup mini marshmallows
Combine sugar, milk, butter, cocoa powder, and salt in a saucepan and bring to a boil. Remove from heat, add remaining ingredients, and stir well. Drop by spoonful onto waxed paper to cool.