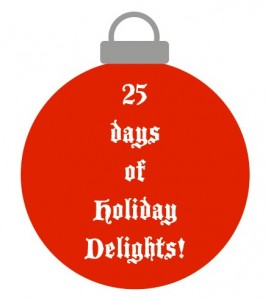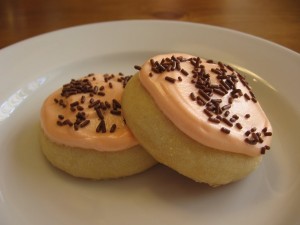 Forgive the orange frosting. These pictures are from a Halloween batch.
Sugar cookies are delicious. I grew up eating good ones, so they've always been a favorite of mine. And I love that they are pretty much perfect for any holiday. The absence of any strong, specific flavors (citrus, spice, almond) paired with the fact that you can cut them into whatever shape you want (hearts, pumpkins, pine trees) make them completely appropriate regardless of the season. But, sugar cookies take time. The dough usually has to be chilled for a few hours, then rolled out, then cut into shapes, etc. Sometimes I want a sugar cookie without all of the hassle. A few Valentine's Days ago, I desperately wanted sugar cookies with pink frosting, but I had a very active 2 year-old to deal with AND I was 8 months preggers, so the traditional sugar cookie was very much out. So I turned to my friend the internet and found a recipe for drop sugar cookies that was very similar to the recipe I grew up eating, minus the chilling and rolling. I have made them a few times since and loved them. While they aren't going to win any sugar cookie beauty pageants, so do win on flavor and ease. And, as Diana Berry says that Gilbert Blythe says, "Sometimes being smart is better than being pretty."
Click HERE for the recipe.