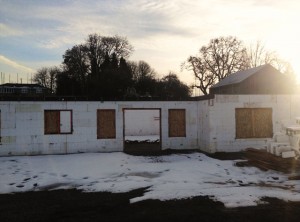 I hope everyone had a most wonderful Christmas. I can't believe that 2013 is winding down and that a brand new year is almost upon us! I love the fresh start that New Years brings, and am looking forward to setting goals, making plans, and dreaming big.
I have a couple of lovely links to leave you with as you head into your holiday weekend…
My latest post for Better Homes & Garden is all about…SNOW! We had crazy weather this month–the craziest I've ever seen in our neck of the woods–and it made for interesting progress on the Dream House. Get your monthly update by visiting the BHG Style Spotters blog.
My amazing friend MJ invited me to be part of the 12 Days of Blogger Christmas on Pars Caeli! For the next few days, she'll be featuring a slew of talented bloggers and artists in a series of spotlight interviews, and I'm honored to be among them. I actually got to go first; my post went up yesterday! You can visit Pars Caeli to read my interview, and be sure to check back for the next week and a half to see all of the beautiful people participating!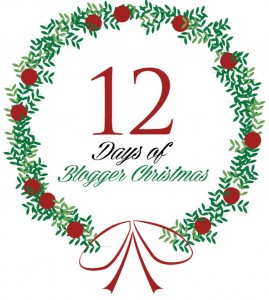 Have a great weekend, and I'll see you back on Monday with an easy and irresistible New Years Eve snack!