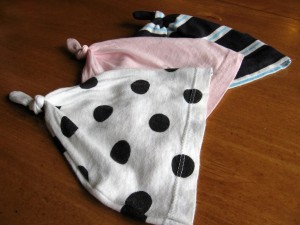 I've been quite addicted to sewing lately. Appliqued onesies, aprons, felt projects, festive pillowcases, Trick-or-Treating bags my child later refused to use..you name it, I want to sew it! So I was really excited when I found an easy, rewarding humanitarian aide project that involved sewing. Amanda of the delightful SouleMama blog started an amazing website (MamatoMama.org) that sponsors craft projects to help communitites in need. The first project is these cute little newborn caps made from old t-shirts.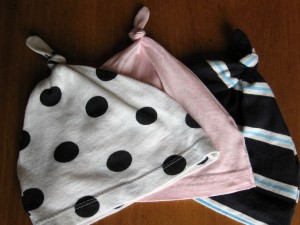 They're going to be sent to babies in Haiti, a country with the highest infant mortality rate in the western hemisphere. How exciting to get to be part of something so small that can have such a big impact. If you'd like to be involved, details can be found by clicking on the button below.



And you don't need anything special to make these caps, just old cotton shirts, a simple sewing machine, and a little bit of time.