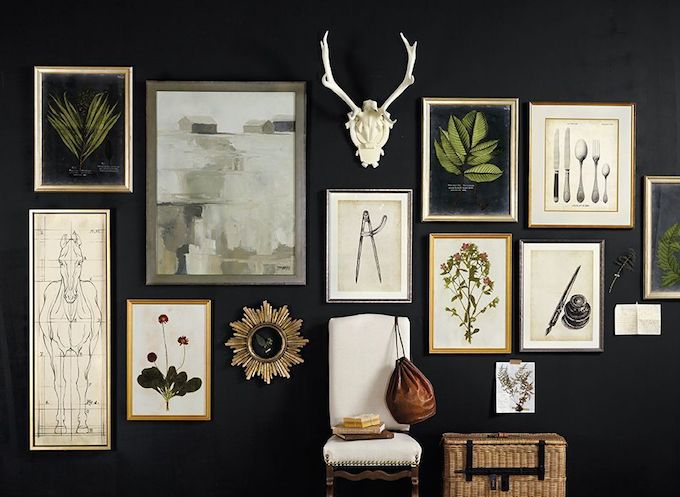 gorgeous gallery wall by Ginny Branch
Helloooo! I didn't really mean to take a break from blogging for an entire month, but life got super crazy for a while. It was nice to have some nights where I could just sit on the couch and watch TV and relax without writing posts at the same time, but it's also nice to be back. I've missed being here. Anyhow.
We have a little corner in our TV room where we have the family computer stashed. We decided before we moved in that we wanted the computer somewhere out in the open where we could be aware of what websites the kids were visiting and how much time they were spending in front of the screen. Right now, the computer is tucked on top of a narrow console table we borrowed from my husband's office. And right above it is a huge, blank wall just begging for something beautiful to display. I wrote an article for BHG's Style Spotters blog last month about fun options for filling a blank wall–everything from huge pieces of artwork to giant clocks. Click here to see all of the great ideas, and tell me which one we should go with in our dream house!