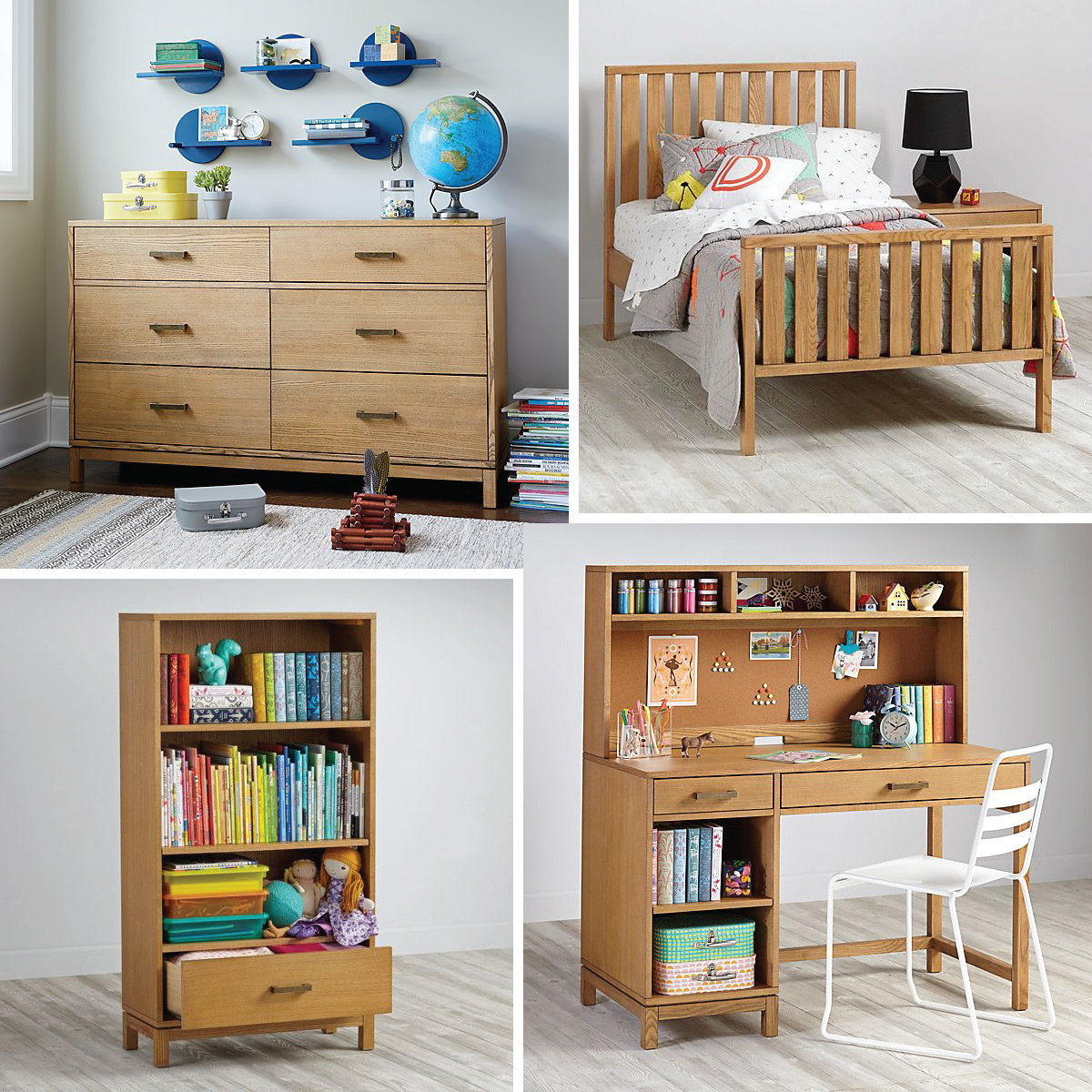 Welcome to Week 5 of the One Room Challenge! For anyone just tuning in, the ORC is a semi-annual home design challenge hosted by Linda of Calling it Home. A handful of amazing featured designers and hundreds of guest participants—like me—commit to redoing a room in their house in the span of 6 weeks. This time, we actually get an extra week, so the reveal will be in the middle of November instead of next week. And I am so grateful for that extra week! Things are finally starting to move in our tween girl's bedroom makeover, but we still have so much left to do. All of the furniture is here except the bed! The rug arrived today! The wallpaper is on order and the paper hanger is scheduled! Last week, most of the bedding arrived, along with a few decorative accents for the room. We still have a lot left to do, but for the first time in weeks, it feels like we've actually made progress in the room.
All of the furniture got delivered except for the bed. We let our daughter pick out what she wanted, and she really liked the Cargo furniture in Natural from the Land of Nod. We were lucky enough to order the furniture when it was on sale around Labor Day. We moved the old dresser out and into the boys' room where it is desperately needed, swapped out the old bookcase for the cute new one, and finally got her a desk, which she has wanted for a couple of years. Getting that bed will be the final big piece of furniture in the room.
We added a little organizational help in the bedroom closet over the weekend: a few 3M sticky hooks for hats and belts, and a shoe cubby from Target. I have to apologize for the absolutely terrible pictures I'm about to post. There are no excuses.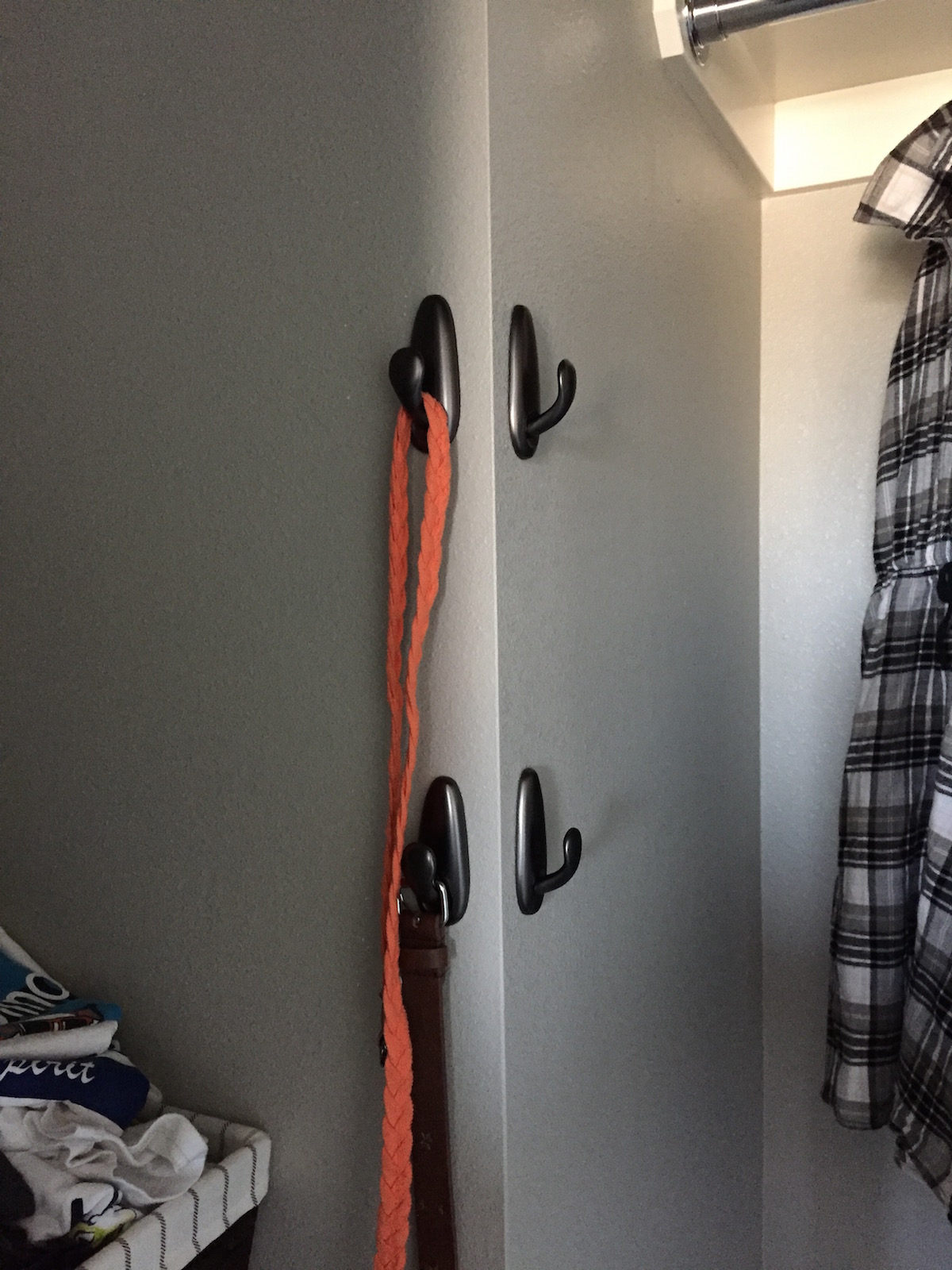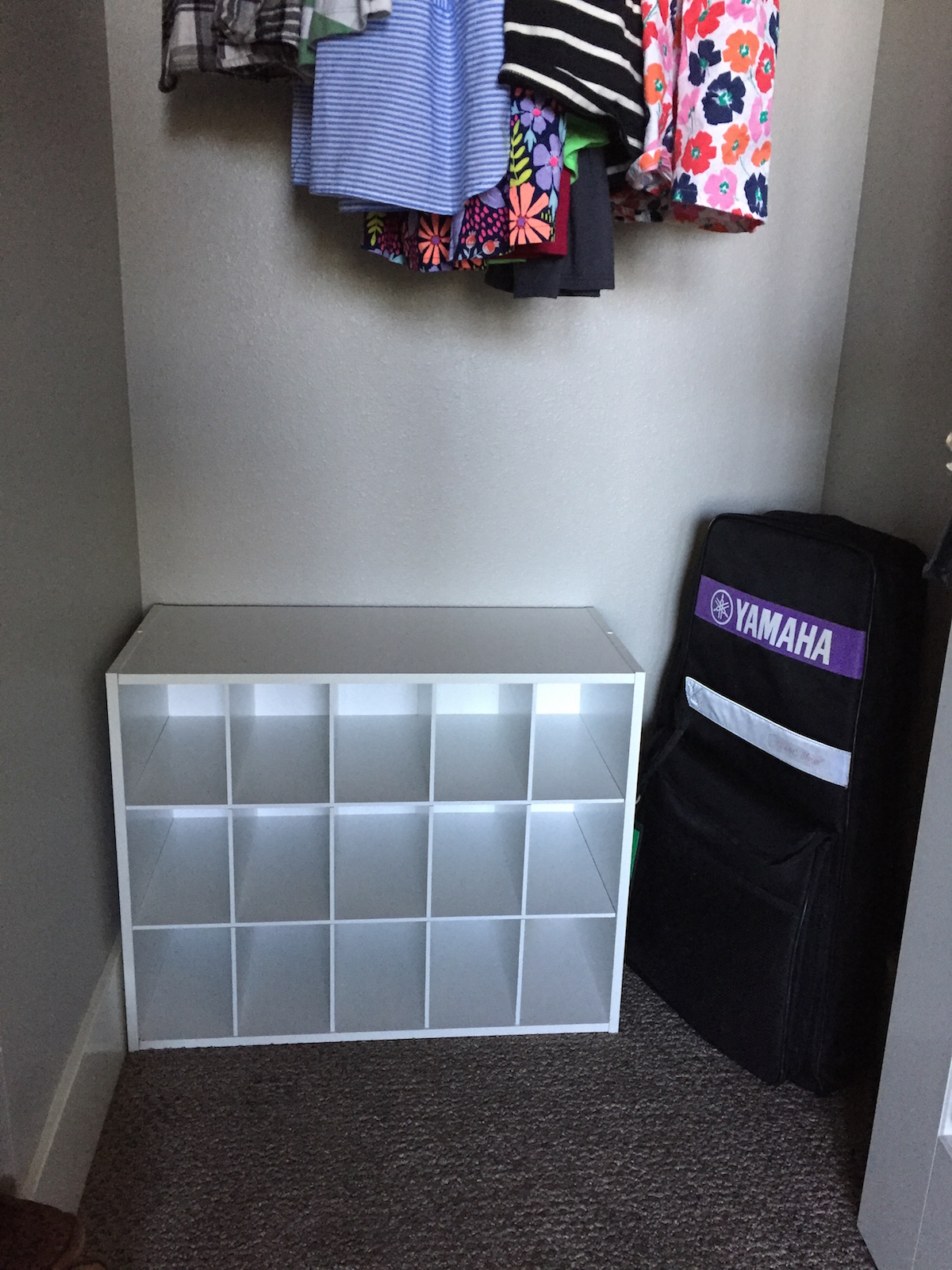 The rug we ordered for the bedroom got delivered just yesterday morning. I mentioned on Instagram Stories that I feel a little wishy washy about the whole idea of a rug in the room, and that one in particular. I think we'll just have to wait until basically the last minute to see if it looks right in the room.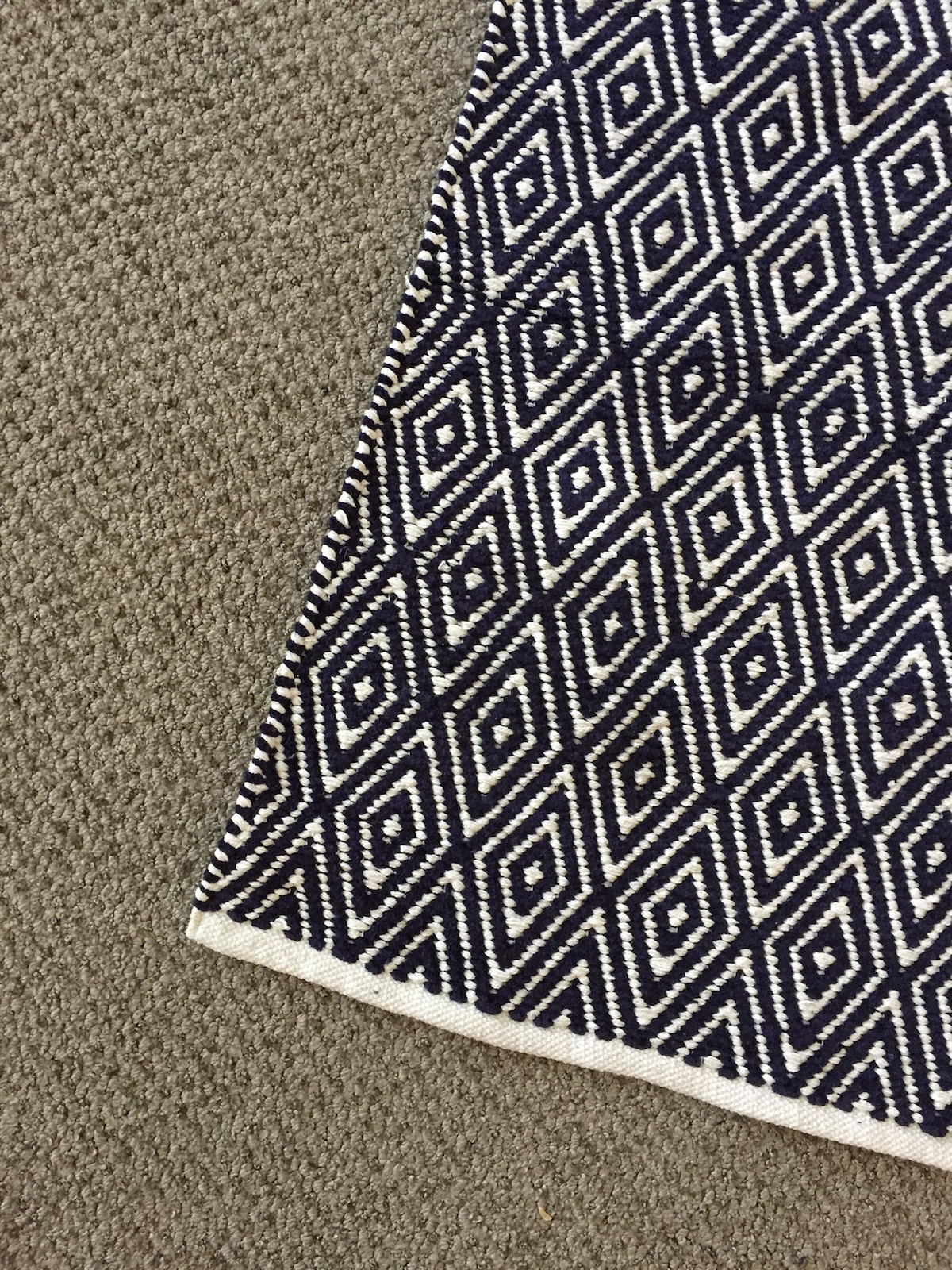 That's it for this week! We are clearly pushing this bedroom makeover until the very last minute. I'm really glad we have two more weeks left instead of just one. I know we'll need every second of it. Thanks to Linda of Calling It Home for organizing the One Room Challenge. Be sure to check out the featured designers this week, along with the guest participants like me! If you missed any of my previous week posts, you can find them here: Week 1 | Week 2 | Week 3 | Week 4. You can see before pictures, a design board, etc. See you next week!

SaveSave
SaveSave