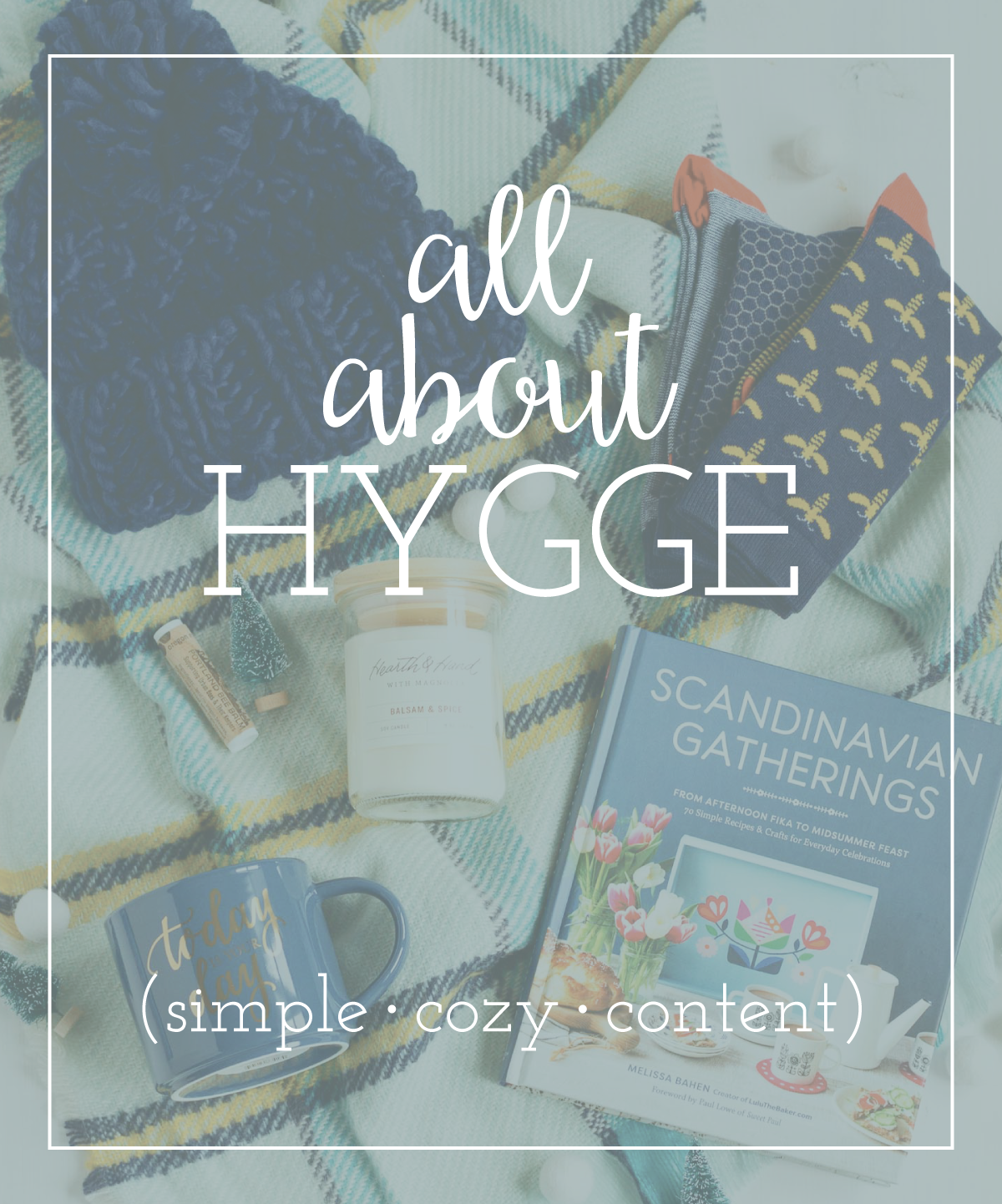 Let's talk about Hygge! I know you've heard of it, or at least seen the word. I've known about the concept of hygge for a few years now, but it seems to be taking the world by storm (albeit a very peaceful, cozy storm!) this year. In September, for example, when I was in NYC for a work event with Better Homes & Gardens, I heard at least 3 people reference hygge, all independent of each other, within the space of a few hours. I've seen it pop up in huge magazines and numerous national ad campaigns heading into the holiday season this year. And dozens of new books that talk about hygge are on the market now. Hygge is definitely a buzzword this year, but what is it?
Before we talk about what hygge is, we need to figure out how to pronounce it. Now, I'm no expert in the Danish language, but I can tell when the word is being butchered, which is most of the time. I've watched dozens of videos over and over and over on how to pronounce hygge correctly, and I've talked to actual Danish speakers face to face who have tried to teach me how to say it. So if I can't get you all the way there, at least I can head you in the right direction. I've seen two pronunciations that I think come close to hitting the hygge nail on the head: HOO-guh and HUE-guh. I personally think the right pronunciation lies somewhere in between. The second syllable, the "guh," is the easy part. It's just a nice, soft guh, kind of like "ugh" but backwards. It's the first syllable, the one with emphasis, that gives everyone (including me) so much trouble. It obviously has an H at the beginning, but the next sound is hard for us non-danish speakers to master. One video I watched mentioned that the "oo" sound is kind of a french U, like in the word for the number 1, "un." It's kind of a soft "oo," almost with a y on the front of it, like in the name Hugo or the word huge, but not quite. Does that make sense? So if you say h-YOU-guh but really skimp on the y, you're doing it pretty well. My favorite videos to watch about pronouncing hygge correctly are HERE, HERE, and HERE.
Now that we know how to say it (or at least not kill the word), let's talk about what hygge is. Hygge is a Scandinavian concept, specifically Danish, of simple, cozy contentment. Hygge is often associated with candles, knitting, coffee, baked goods, fluffy blankets, sweaters, nature, books…you get the gist. It's comfort and happiness, an appreciation for simple things and taking life slowly. We had a day a few weekends ago that I think was the quintessence of hygge. For the first time in months, none of us had anywhere that we needed to be for the entire day—no appointments or engagements except for grandparents and cousins coming over for dinner. We had talked about going for a hike as a family to one of our favorite local waterfalls before the weather gets bad for the season , but it was pouring rain when we woke up, so instead, we just stayed home all day. We ate homemade pancakes for breakfast and made slow-cooker pork chops and scalloped potatoes for dinner. We turned on the fireplace, watched Halloween movies, and made homemade apple leather. The kids played with legos and read books, and we literally just hung out together all day. It was a simple day without fanfare or fanciness, but it was one of the best, coziest days any of us could remember, and one that we'll probably always think of with fondness. That's hygge!
The sub-subtitle to my book, Scandinavian Gatherings, is "70 Simple Recipes & Crafts for Everyday Celebrations." In the introduction, I wrote that, "A gathering is comfortable and easy, almost effortless, intimate, full of good food and the best company. A gathering isn't as stuffy or as formal as a party; it's both cooly casual and supremely sophisticated." Without even intending to, I wrote a perfectly hygge book! If you're wondering how you can bring more hygge into your life this winter, my book has tons of simple, delicious Scandinavian recipes that will inspire you to grab a cozy blanket and a cup of coffee, and settle in for a little hygge. You can find more book details HERE. And stay tuned for a really fun hygge-themed giveaway here on Lulu the Baker next week!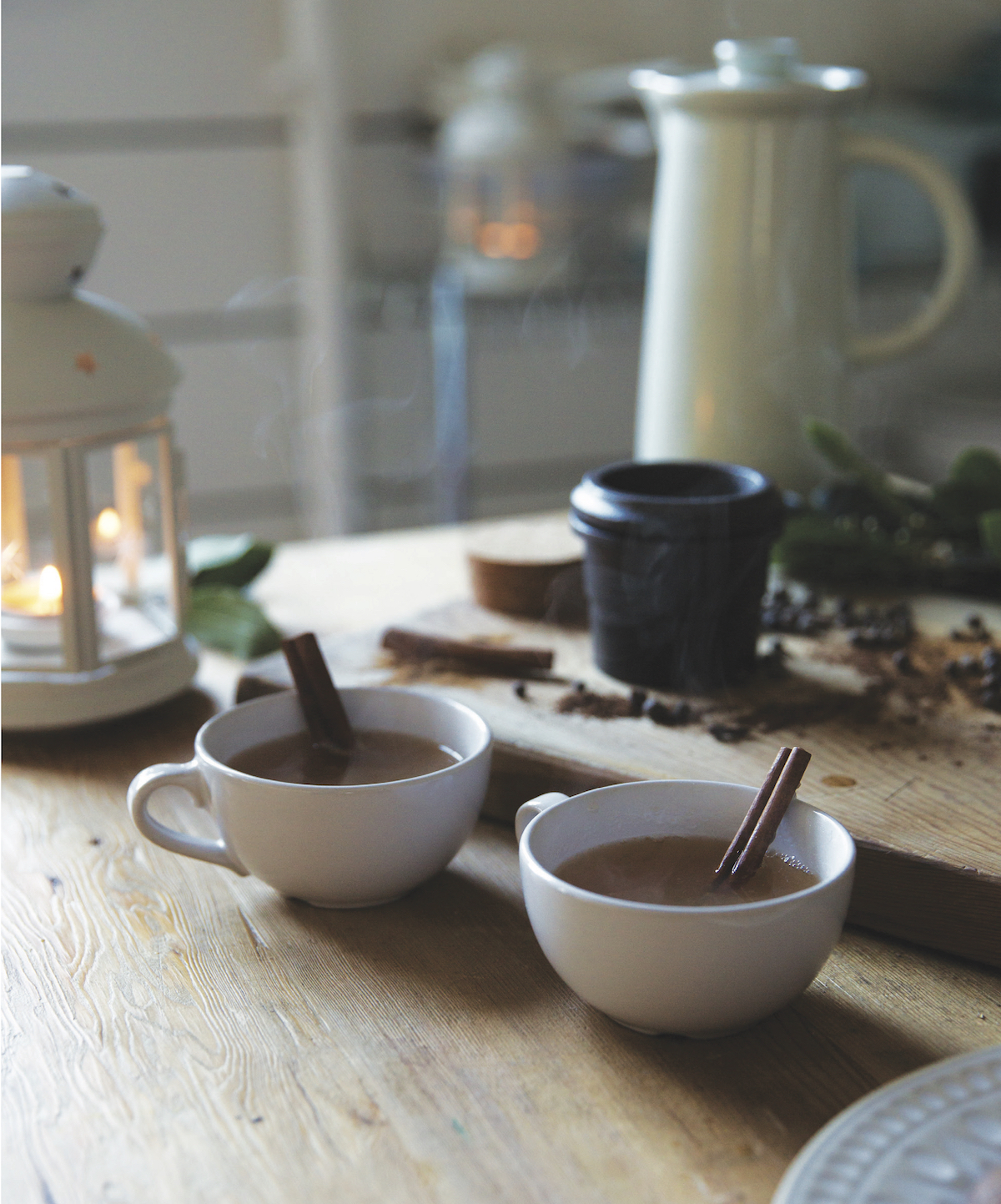 photo by Charity Burggraaf from the book Scandinavian Gatherings by Melissa Bahen; reprinted with permission from Sasquatch Books
SaveSave
SaveSave