Welcome to Week 2 of the Spring 2019 One Room Challenge! This time around, we're making over our tween daughter's bedroom. We're getting her some new furniture, smart storage, cute artwork, and fun accessories. When my daughter and I sat down and tried to find a starting point for this bedroom design, she kept gravitating to photos and artwork featuring cute animals. She also got three really darling stuffed animal busts a few years ago for Christmas (we haven't even made good use of them, by the way). And she has a few things currently in her room that we want to use that happen to be pink. So we're going with a "pink safari" room. We've picked out furniture that is fairly neutral so that it can be in her room for lots of years without looking babyish. And the pink will mostly be in the artwork and accessories, so if she gets tired of it, it will be easy to switch out.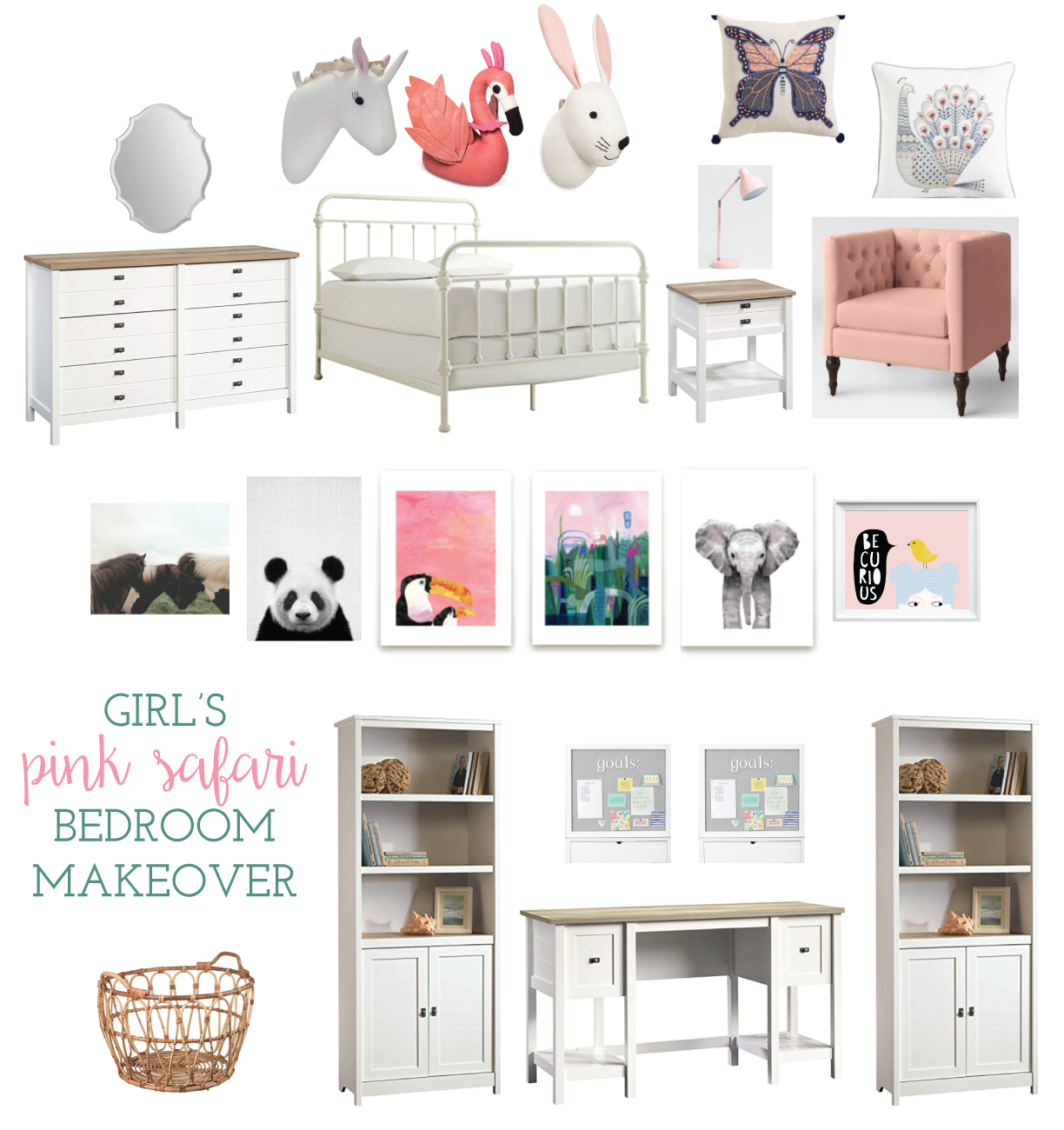 I love how all the pieces we'll be bringing together look on the inspiration board, but to be honest, it doesn't feel like we've made much progress in the actual room since last week. The first step really needs to be getting that room completely clean, and that just hasn't happened yet. It's a very slow work in progress. We did buy and assemble the the desk and the night stand, and the bookcases are here in their boxes. And I've started buying the art prints we picked out together. I think once that bedroom is clean, everything else will come together really quickly. But she doesn't seem to want to clean it and neither do I!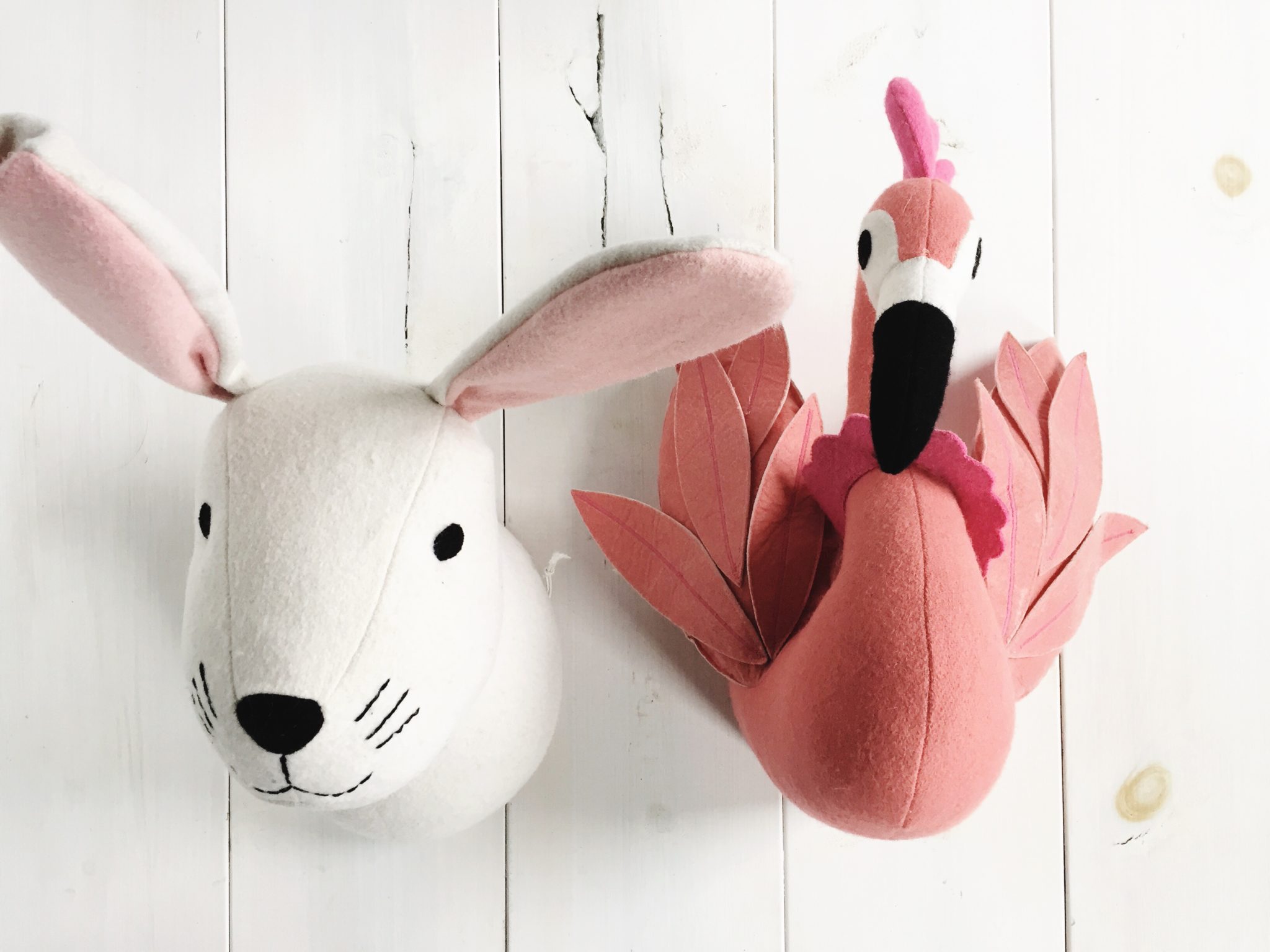 Here's our to-do list; let's see how we're doing:
CLEAN OUT EVERYTHING!! There's so much clutter in this room that it's pretty overwhelming. We have to Marie Kondo the heck out of this space before we can start to make it cute.
Get rid of the old furniture (the bookcase, the wardrobe, and the dresser).
Move the bed to then center of the wall instead of centering it under the square window.
Add a new dresser, nightstand, desk, and two bookcases.
Hang up new bulletin boards that we already have.
Hang up unicorn, rabbit, and pink flamingo busts.
Figure out reading corner.
Buy, frame, and hang artwork.
Clean out and reorganize the closet.
New bedding??
Finish styling.
Big thanks as always to Linda of Calling it Home, along with media partner Better Home & Gardens, for putting the One Room Challenge together. Be sure to check out the featured designers this week, as well as all the guest participants (like me!). If you want to see where this room started, visit my WEEK 1 post, and be sure to come back next week to see how much progress we've made (hopefully lots!)