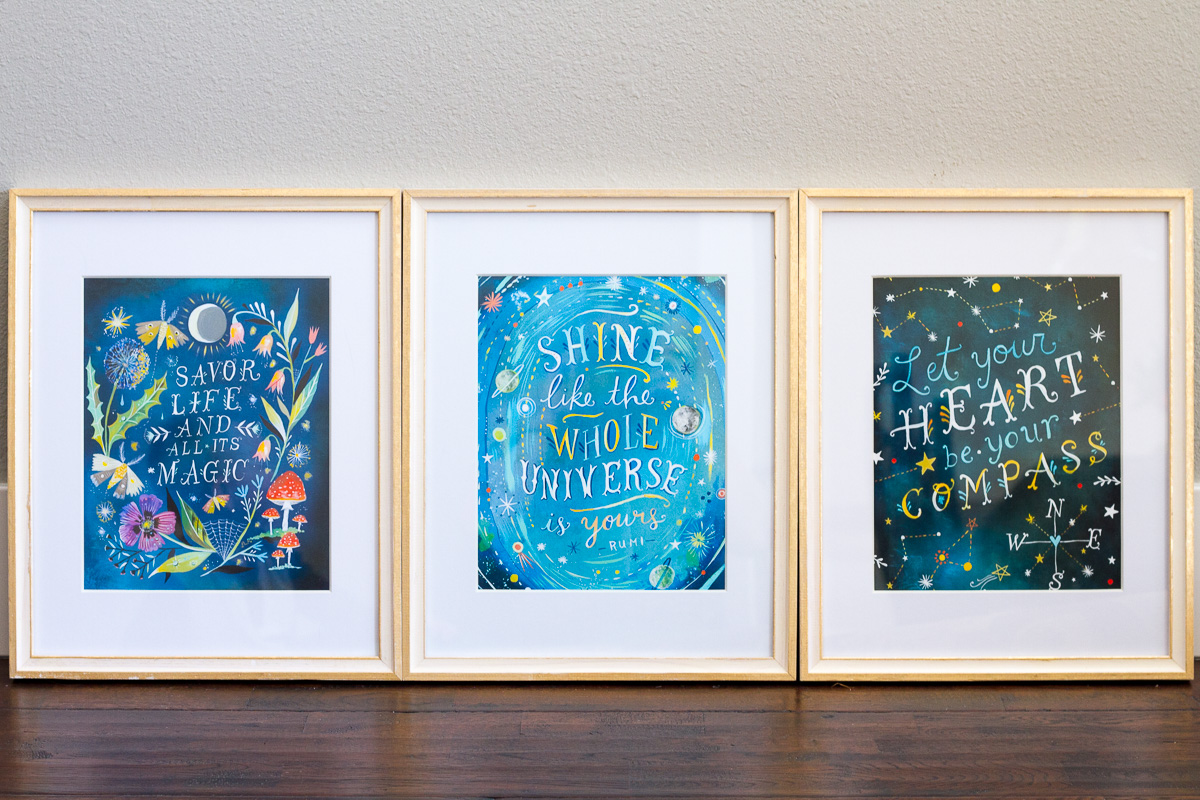 Welcome to Week 3 of the One Room Challenge, where absolutely nothing has changed in our daughter's bedroom since last week! It has been a frustrating week as far as redecorating the tween girl's bedroom goes. The bedding we ordered hasn't arrived yet. The furniture, which we ordered in early September, is finally scheduled for delivery, but won't be here until next week. A few decor accents like throw pillows and a cute desk clock are on backorder. The wallpaper samples I bought haven't gotten here yet. We've basically made no progress at all this week. The only exception is our cute Katie Daisy prints. They arrived last week and are now framed and waiting to go up on the wall as soon as the furniture gets here and we figure out exactly where they need to go. I wanted thin, gold frames to match the gold accents her room will have, but I actually couldn't find any! The frames I ended up grabbing instead are a really light, natural wood (maybe lightly whitewashed??) with gold edges. They're pretty cute, and probably look a little less old lady-ish than the ones I originally wanted.
I also found a second wallpaper to consider. The one I shared from Etsy on last week's post looks like it'll be cute, but I just don't 100% love it. I worry that it'll look babyish, maybe because the pictures on Etsy show it in a nursery. We'll see when the sample gets here. In the meantime, I haven't stopped looking at other wallpapers, and I found this absolutely gorgeous constellations wallpaper from Ralph Lauren. You can see it below; feel free to swoon! A sample of it is also on the way. The only problem is that it isn't the peel-and-stick variety, and I have zero experience hanging wallpaper, so I think if we decide to go with it, we'll have to hire someone to install it for us. And that takes time. And I'm clearly struggling with timing on this project already. But it looks like it might be beautiful, so I'll just cross my fingers that we get lucky and get that sample lickety split, and can find someone to install it for us at basically a moment's notice.
While we are waiting for all the pieces of this room redo to get here, we need to do a major bedroom clean-out. Our dear daughter is a bit of a pack rat. She feels things deeply, finds meaning in ticket stubs, school attendance certificates, old notes from friends, and every stuffed animal she's ever owned. I'm hoping that by next week we'll have all of her clothes, books, and belongings sorted through, and that we'll have somehow found a way to part with the ones we really don't need anymore. They deserve to go to a new home where they are needed. Wish us luck!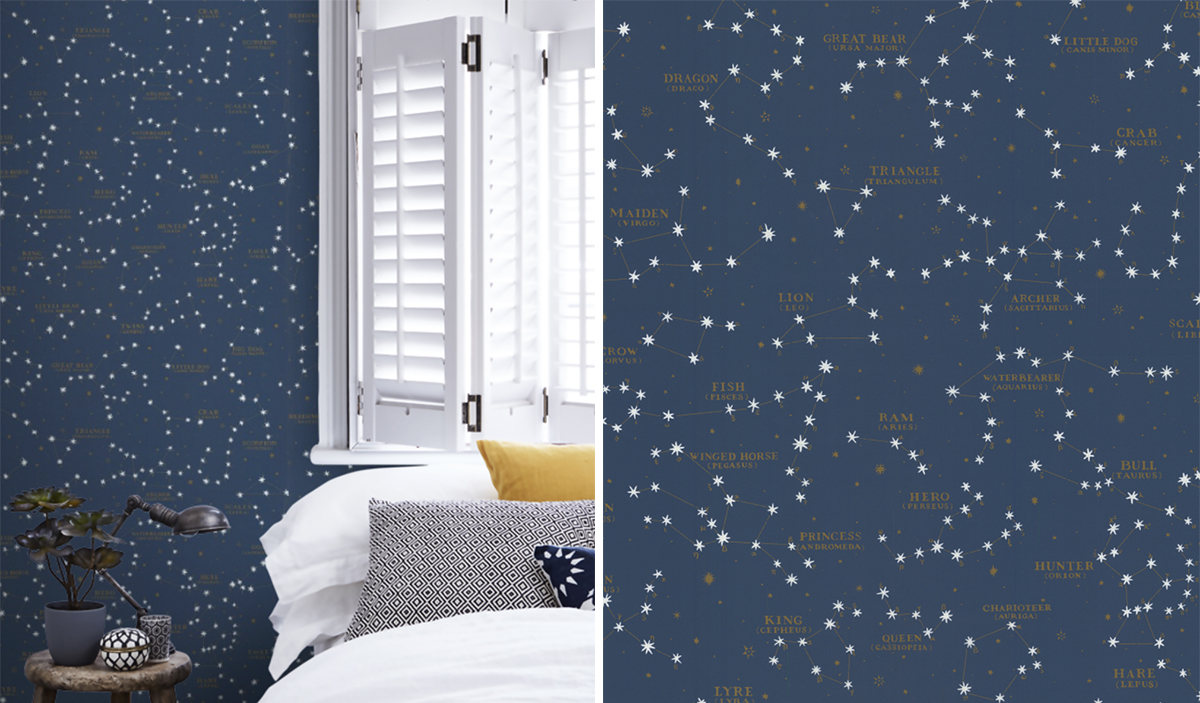 Big thanks to Linda of Calling It Home for organizing this fun project twice a year. If you have house projects that need to get done but you just can find the time to do them, consider signing up for the ORC next time around; there's nothing like having a deadline to hurry the work along! Be sure to check out the very talented featured designers this week (some of my favorite bloggers and interior designers!), along with the other amazing guest participants like me. There are over 100 terrific room projects going on, and all you have to do is scroll through the thumbnails and click on your faves! If you missed my previous ORC posts, you can check out Week 1 HERE (before pictures!) and Week 2 HERE (design board and wish list photos!). See you next week!

SaveSaveSaveSaveSaveSave