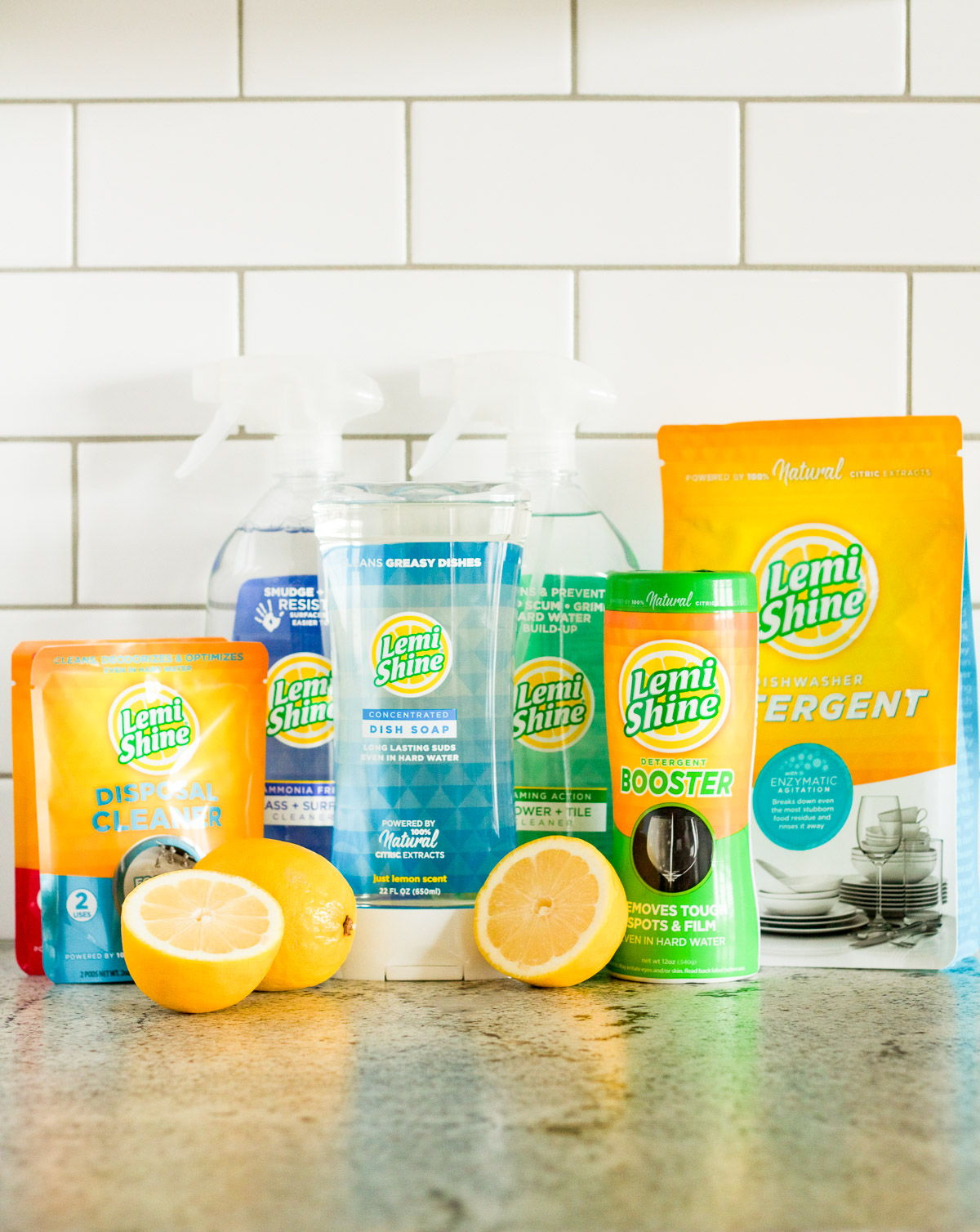 This post was created in partnership with Lemi Shine.
Life if full of conundrums. During the school year, I can't wait for summer vacation. I always think life will be so much more relaxed, that we'll be able to get more things done, and that the house will stay nice and clean because we'll all have so much time to devote to keeping it that way. And then by the end of the summer, I'm excited for school start because the house is such a mess everyday thanks to three times the number of people being in it all day long. The fact of the matter is, keeping our house neat and tidy takes work regardless of the season. Thankfully, we've got a family cleaning routine or two that work for us.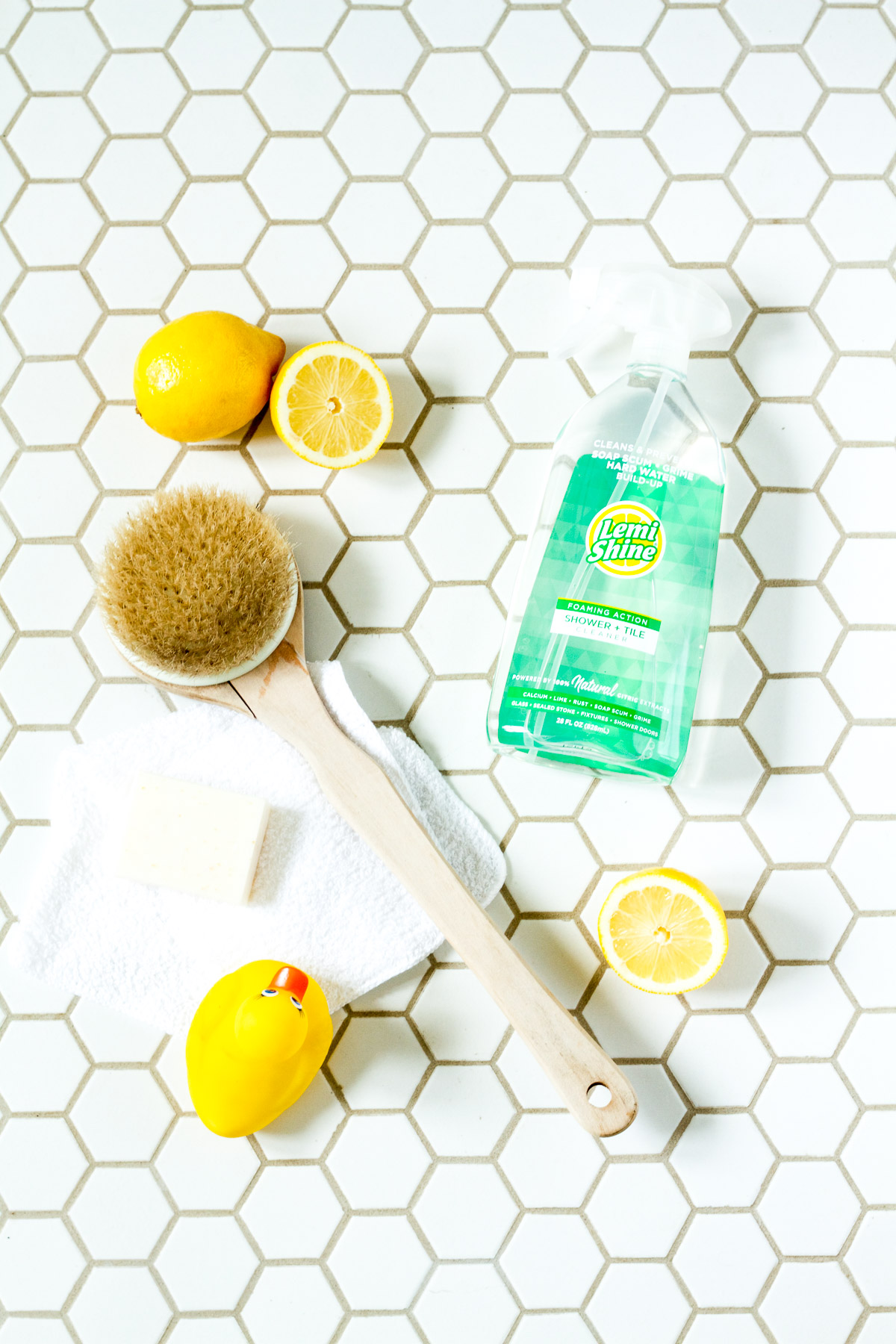 The Super Tidy
My friend Heidi told me about The Super Tidy last year, and it's been working wonders for us. Whenever we feel like a particular room in the house really needs the entire family working to get it clean in a hurry—like the family room at the end of the day—we set the kitchen timer for 10 minutes and have everyone clean. 10 minutes is easy, and it gets the room clean quickly and painlessly. And it's catchy name makes the kids slightly more enthusiastic about cleaning. The power of The Super Tidy lies in it's very occasional use; we only ever do one Super Tidy at a time.
Jelly Bean Cleaning
We started this cleaning routine a few years ago after buying one of those huge containers of Jelly Bellies at Costco. It's similar to The Super Tidy, but candy is involved! The whole family goes into a room, we set the timer for a very short amount of time (usually 5 minutes), and everyone cleans until the timer goes off. If the room is clean when the timer goes off, everybody gets a jelly bean. And if the room is clean BEFORE the timer goes off, everybody gets two jelly beans! Then we move on to the next room and start over. With the whole family working together, it doesn't take long to get the whole house straightened up. If we spend half an hour cleaning, we get 6 areas of the house clean. And who doesn't love jelly beans?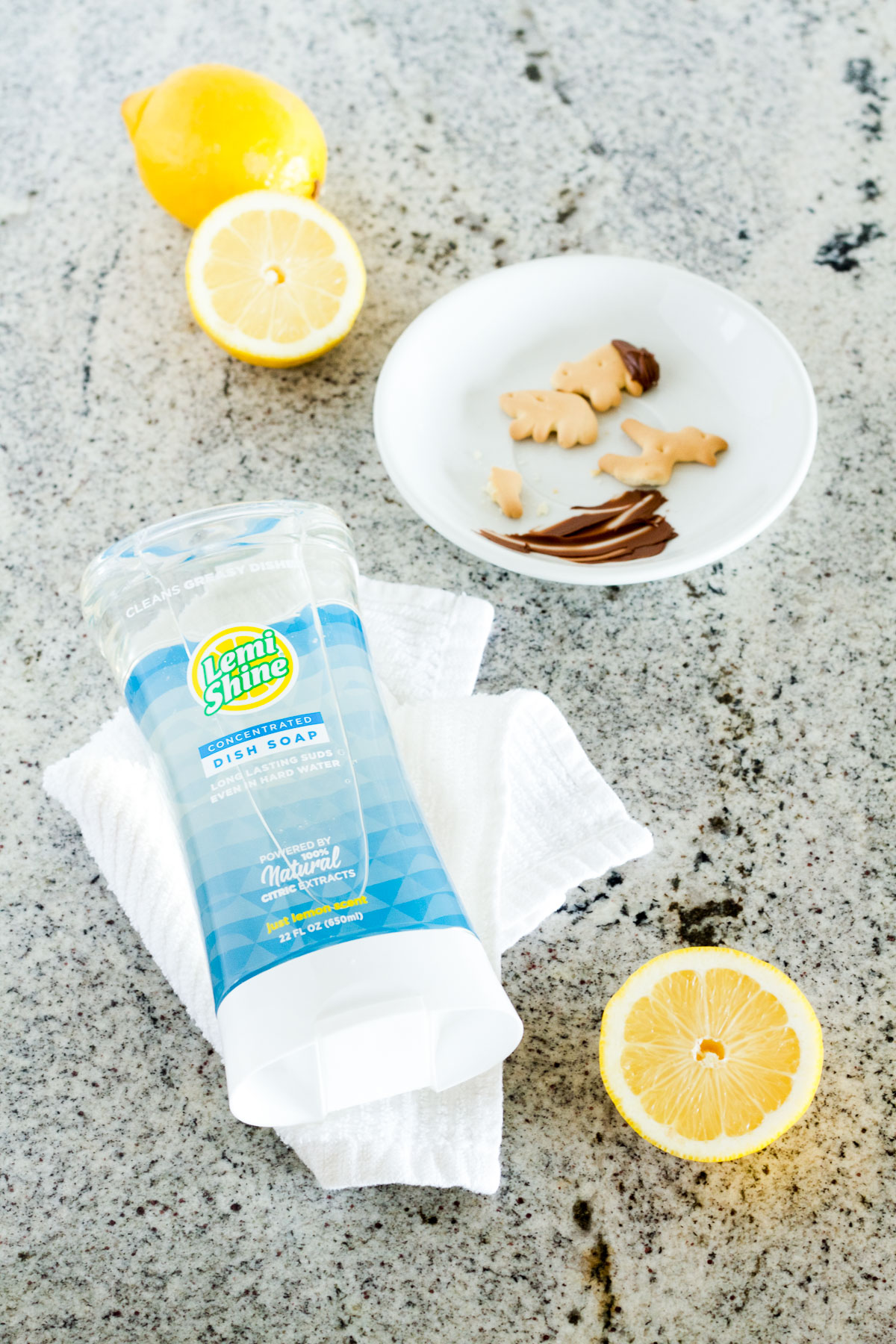 The After Drop-Off Clean-Up
By the end of the day, after making dinner, putting the kids to bed, and getting work done, the last thing I want to do is spend a lot of time cleaning up. What works better for me is cleaning up after I've dropped the kids off at school in the morning. The house is quiet, sunshine is pouring in through the windows, and I'm ready to get to work. I fold laundry on a clean kitchen table, hand wash any dishes too big to fit in the dishwasher (We go through so many cookie sheets!), wipe down the counters, and put away all the little things that have collected here and there around the house. Brushes and hair spray, boxes of cereal, library books, discarded socks.
A few weeks ago, Lemi Shine sent me some of their non-toxic, citrus-powdered cleaning products to try out during my after drop-off cleaning routine. I've really liked everything I've tried, from the foaming shower and tile cleaner to the dishwasher detergent tabs. My absolute favorite product is their liquid dish soap. It smells bright and fresh, makes my dishes squeaky clean, and doesn't dry my hands out. It almost makes scrubbing all those cookie sheets pleasant! I also really like their disposal cleaner and washing machine cleaner. My appliances can't do their best work if they're dirty! And I like that their products are non-toxic, biodegradable, and phosphate-free.
If you'd like to give Lemi Shine products a try as part of your cleaning routine, you can find them in a store near you using Lemi Shine's store locator. And don't forget to print up some coupons!