**This post contains affiliate links. You can read more about them on our policies page.**
We are at the halfway point for this season's One Room Challenge, and I'm kind of horrified! I feel like we just got started and have so much more to do. We are definitely not halfway done with this bedroom makeover, even though half of our time is gone. But we have gotten some some big things done on our to-do list since last week. I put together ALL of the new furniture that we have so far, which adds up to a desk, a nightstand, and two bookcases. I especially like how the desk and nightstand look. They were quite inexpensive, but the quality is decent. They are part of the Cottage Road line by Sauder, and while they're available from lots of different online retailers, we ordered ours from Amazon. Here are links for the bookcases, the nightstand, and the desk. We also cleaned out and moved the old bookcase and wardrobe out of the room, and took down the old bulletin board and some decor hanging on the walls.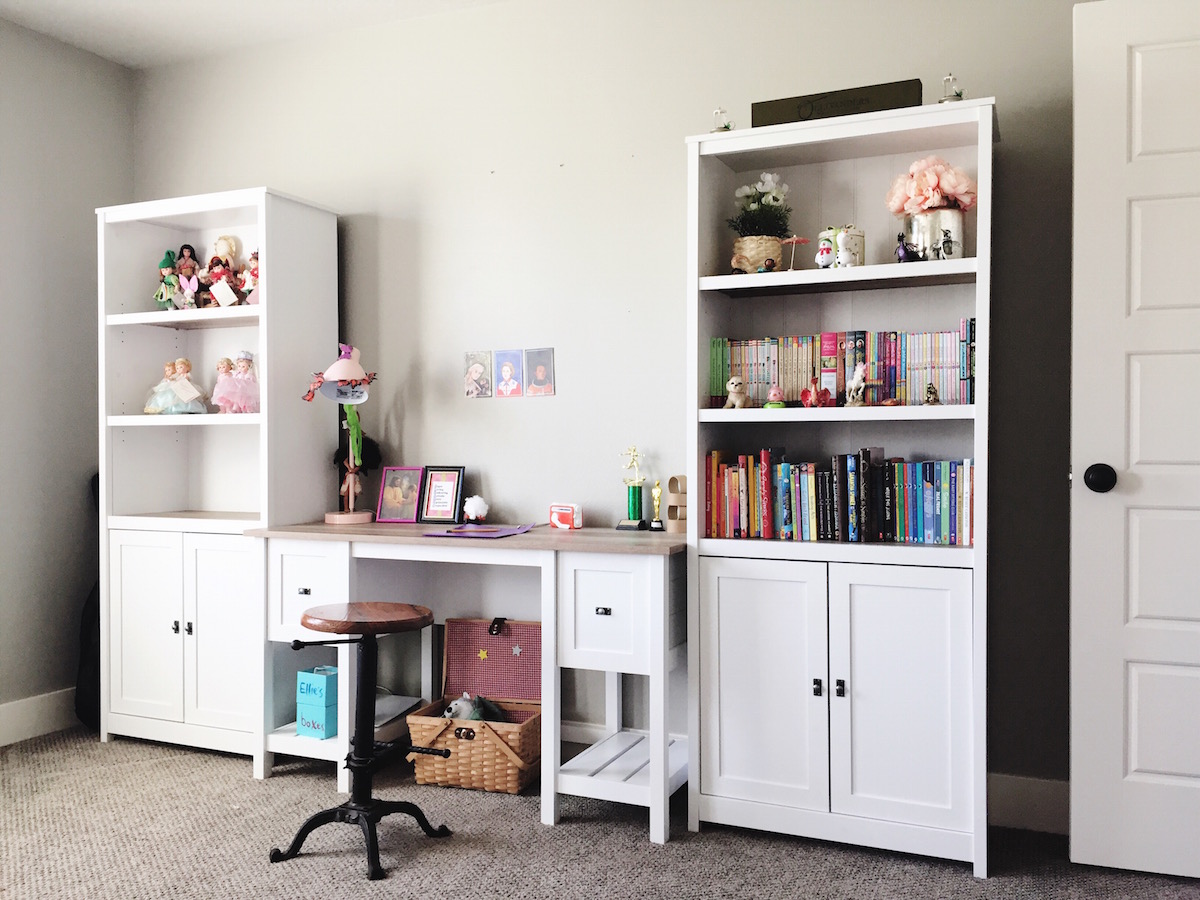 This week, the plan is to get the new bulletin boards hung over the desk, move the bed, and see if there's enough room for a reading corner. I'm also still looking for new bedding and a rug. I haven't seen anything yet that I think completes the room perfectly. If you have any ideas, please send them my way!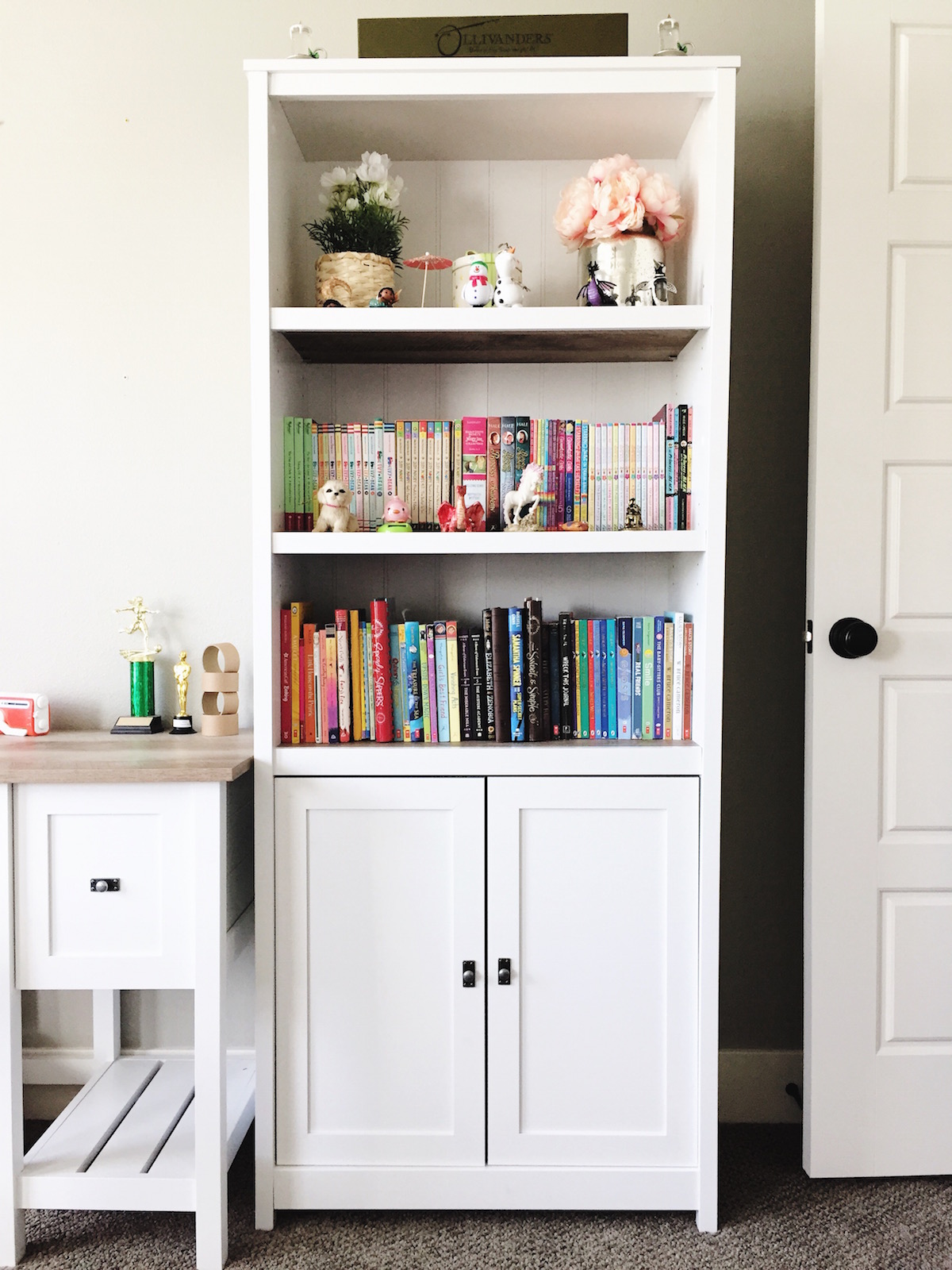 CLEAN OUT EVERYTHING!! There's so much clutter in this room that it's pretty overwhelming. We have to Marie Kondo the heck out of this space before we can start to make it cute.
Get rid of the old furniture (the bookcase, the wardrobe, and the dresser).
Move the bed to then center of the wall instead of centering it under the square window.
Add a new dresser, nightstand, desk, and two bookcases.
Hang up new bulletin boards that we already have.
Hang up unicorn, rabbit, and pink flamingo busts.
Figure out reading corner.
Buy, frame, and hang artwork.
Clean out and reorganize the closet.
New bedding??
Finish styling.
Thanks to Linda from Calling it Home and media partner Better Homes & Gardens for putting the One Room Challenge together! Be sure to visit the featured designers and guests participants and see how their rooms are going halfway through the Spring challenge. You can see my posts from Week 1 HERE and Week 2 HERE. And come back next week for another Pink Safari Bedroom Makeover update!