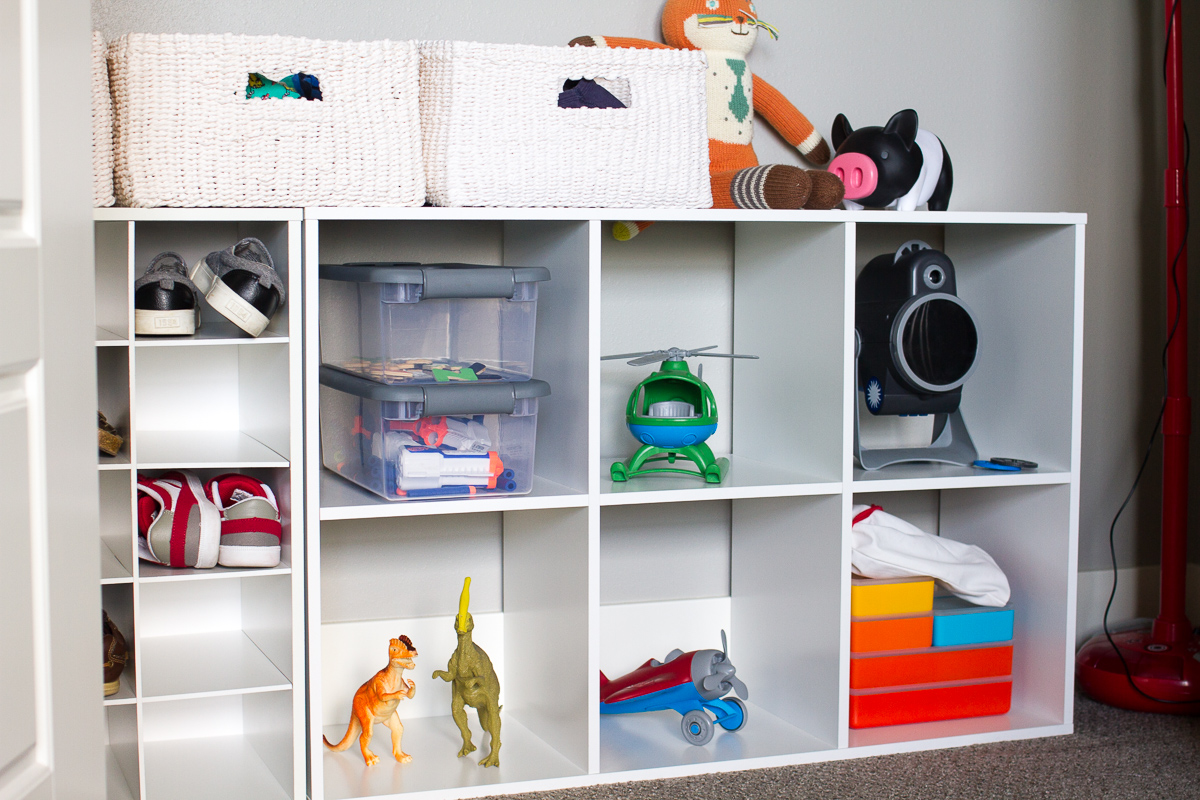 This post is sponsored by The Home Depot. Any opinions, advice, statements, services, offers and other information are my own.
The start of a new school year always puts me in the mood to get organized. I clear out all the piles of old school papers I couldn't bear to throw away in June, go through my kids' clothes to see what still fits and what can be donated, and clean up the pantry to make school lunch-making a breeze. School starts for us in just a few days, and one of my big clean-up projects this year is to get (and keep!) my kids' cluttered closets organized. It only took an afternoon to make some huge changes. Wanna see a before and after?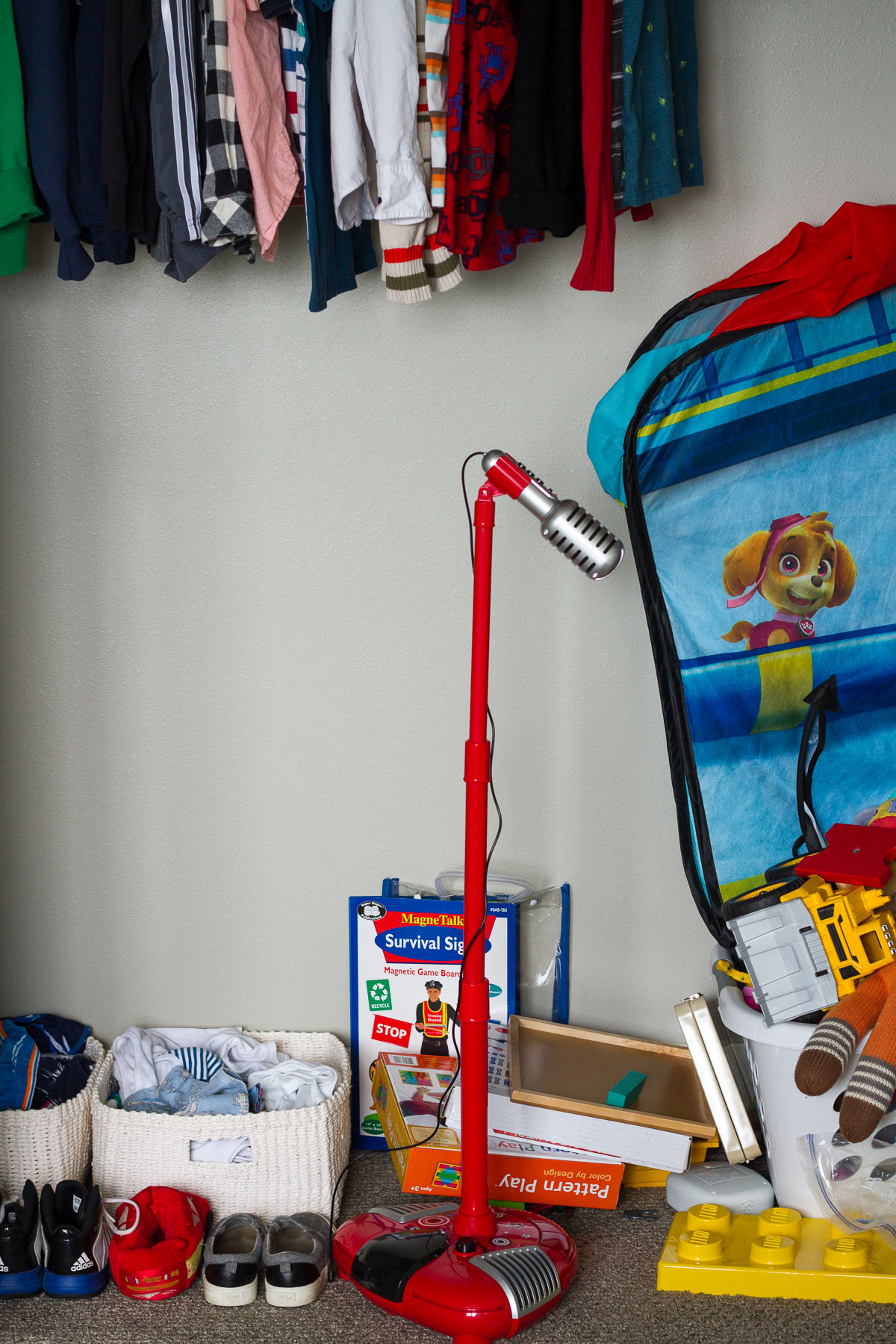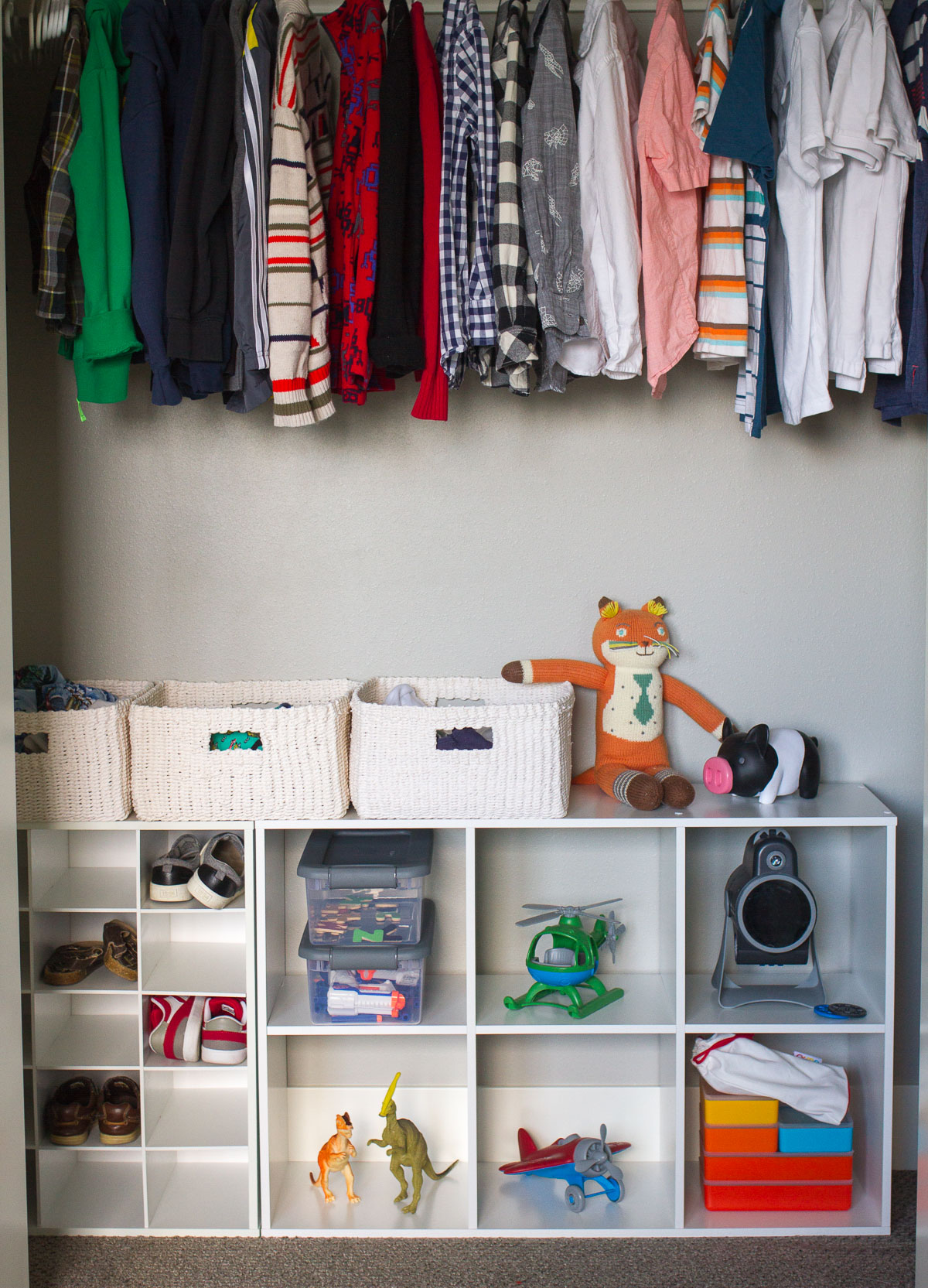 Here are three simple tips to help you keep your kids' closets organized:
Tip #1: Make good use of closet shelving or cubbies.
When we built our house, we kept the kids' closets very basic with just the standard shelf and bar set-up. In the past few years, we've come to realize that storage spaces like shelves and cubbies make a huge difference in keeping a closet clean. They let you neatly stack things instead of just piling everything on the floor, and allow you to use more vertical closet space. The first upgrade we made to our kids' closets was to add a ClosetMaid shoe cubby and 6-cube organizer to each. They're so satisfying to look at, aren't they?!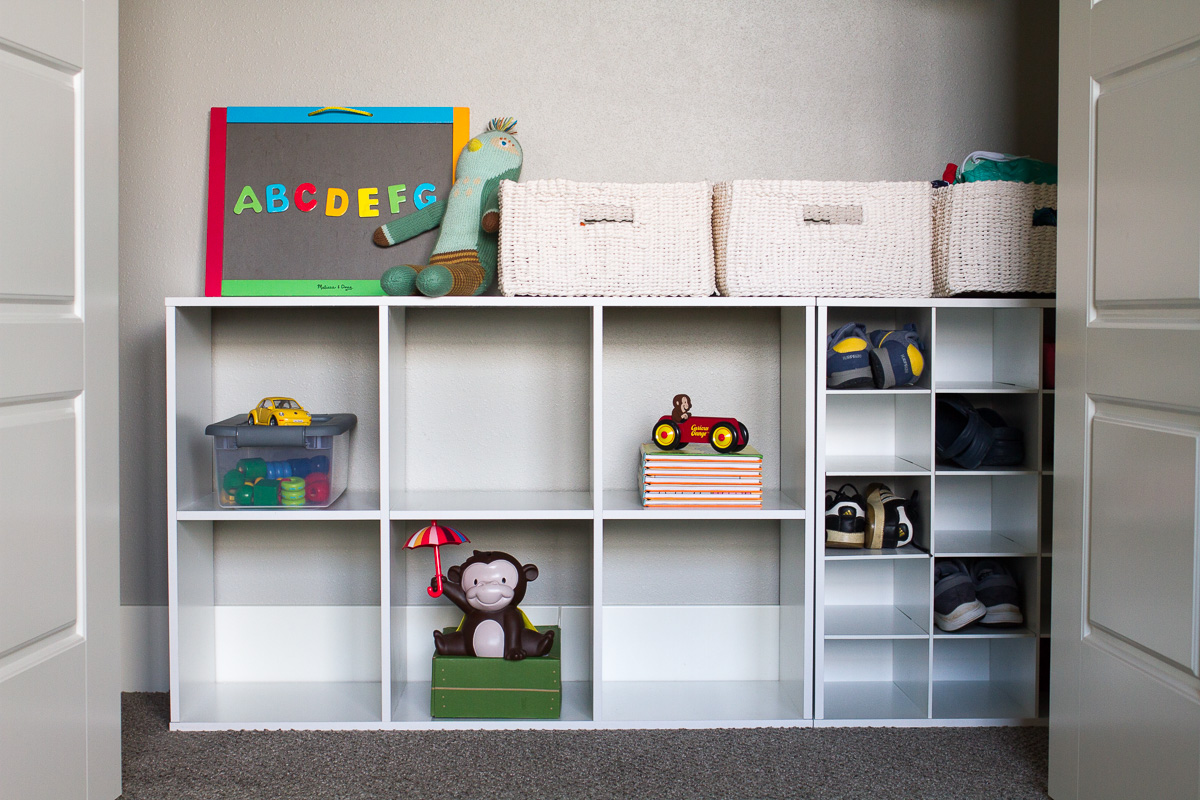 Tip #2: Use small storage bins or baskets to corral small items like toys, socks, and more.
I really, really love storage bins. I use them to organize things in my office, the kids' playroom, the pantry, the garage—at least half the rooms in our house. We bought a few new sets of storage bins with lids to help keep the new closet cubbies organized. They're perfect for holding little items like foam dart guns, magnetic letters, plastic dinosaurs, wooden bead sets, etc. We love the clear storage boxes from Sterilite that come with lids.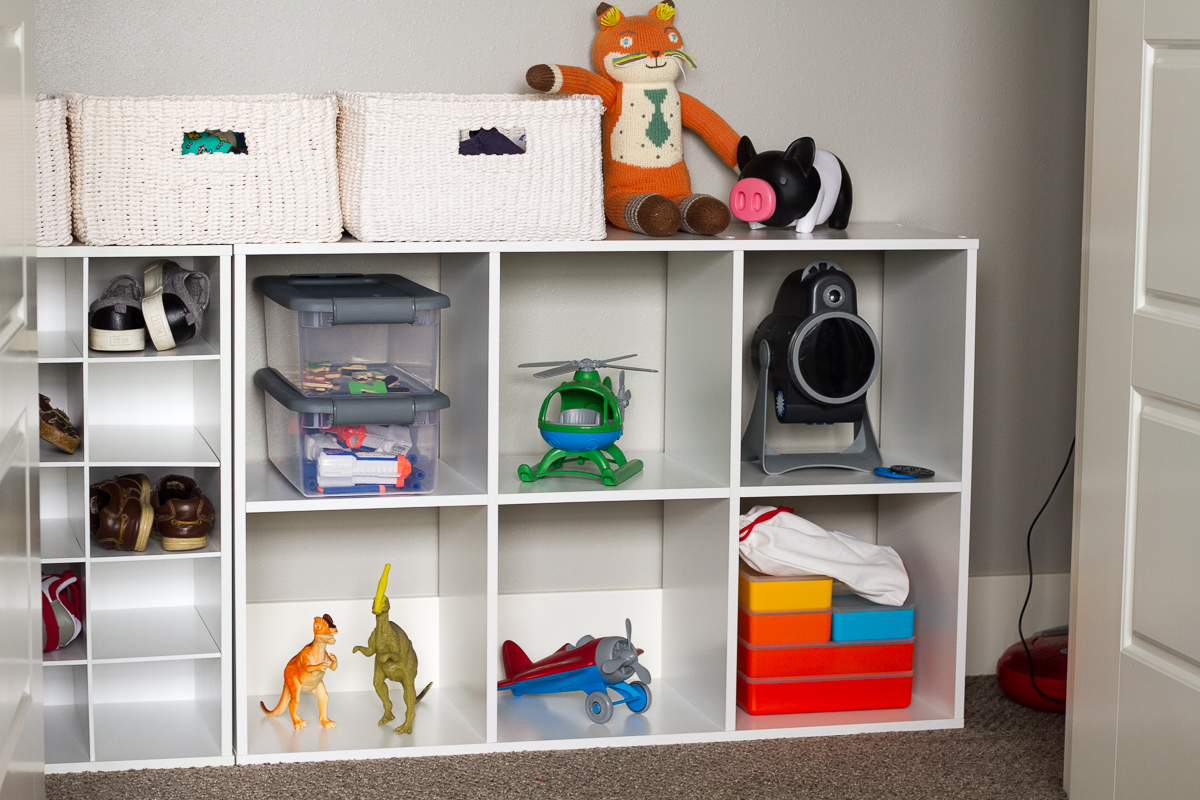 Tip #3: Use large storage bins to store kids' clothes by size to hand down to siblings.
Our two boys have a gap of about one clothing size between them; when our older boy grows out of clothes, his younger brother isn't quite ready for them. More storage bins to the rescue! As our older son grows out of clothes, I put them in a large, lidded storage bin (we use this 20-gallon tote) with the size written on the lid on a piece of heavy duty tape. I can keep adding clothes to the bin until it's full or until there aren't any more clothes to put in it, and set it in the attic until our younger son is ready for them. The clothes are clean, organized, ready to go, and, best of all, out of sight!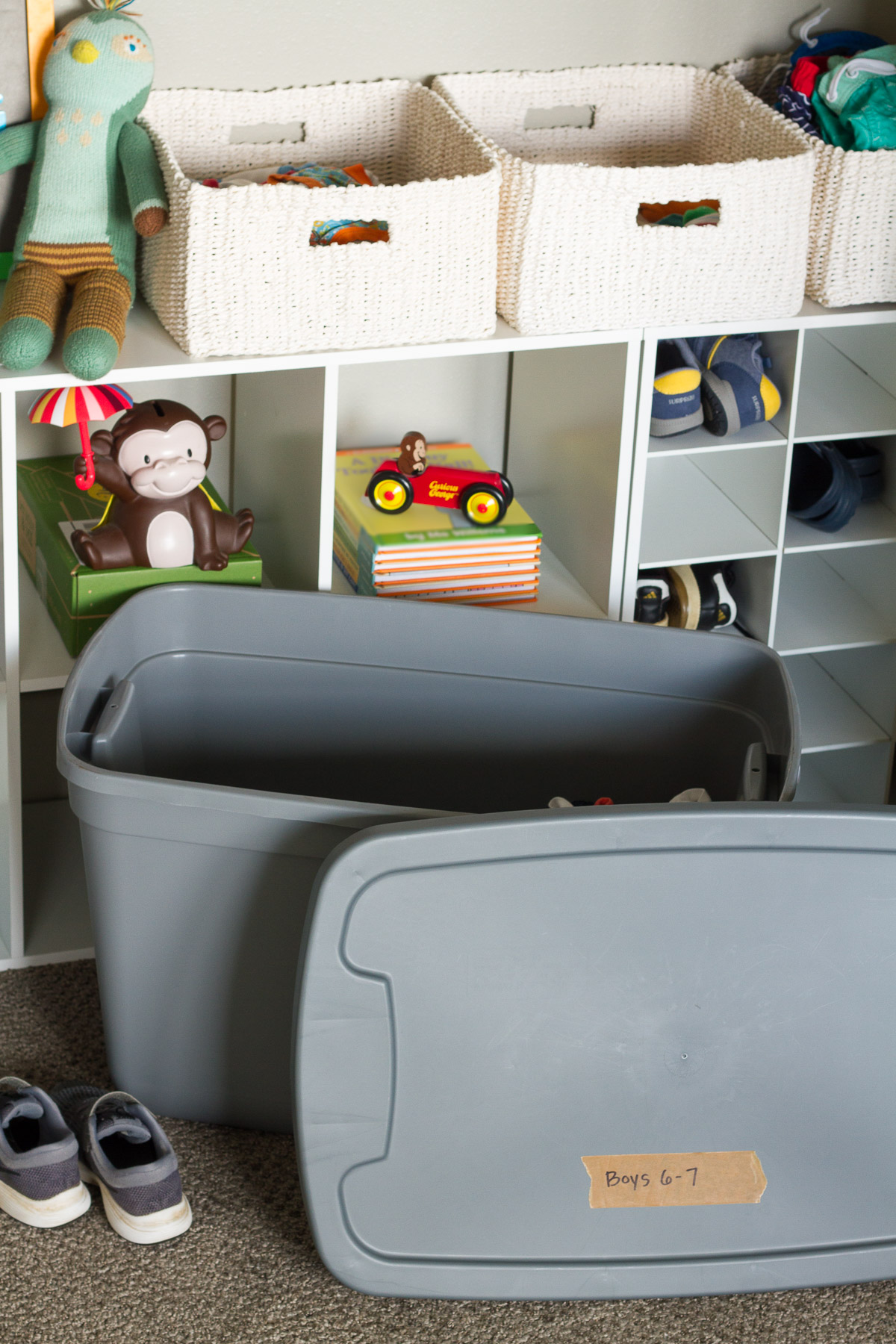 Whether you need to keep your kids' closets or your garage or tool box organized, Home Depot has storage and organization solutions to help. And through August 25th, select storage and organization items are on sale for up to 30% off as part of Home Depot's storage event. Visit homedepot.com to see all the storage solutions on sale now.