Welcome to Week 2 of the One Room Challenge! Last week, I shared all the before pictures of our 11 year-old daughter's bedroom (see that post HERE). She turns 12 in less than a month, and we decided that it was high time she got a thoughtfully decorated bedroom with matching furniture, decor, and bedding, that could take her into her teen years. Here's a little collage of the direction her new room is taking: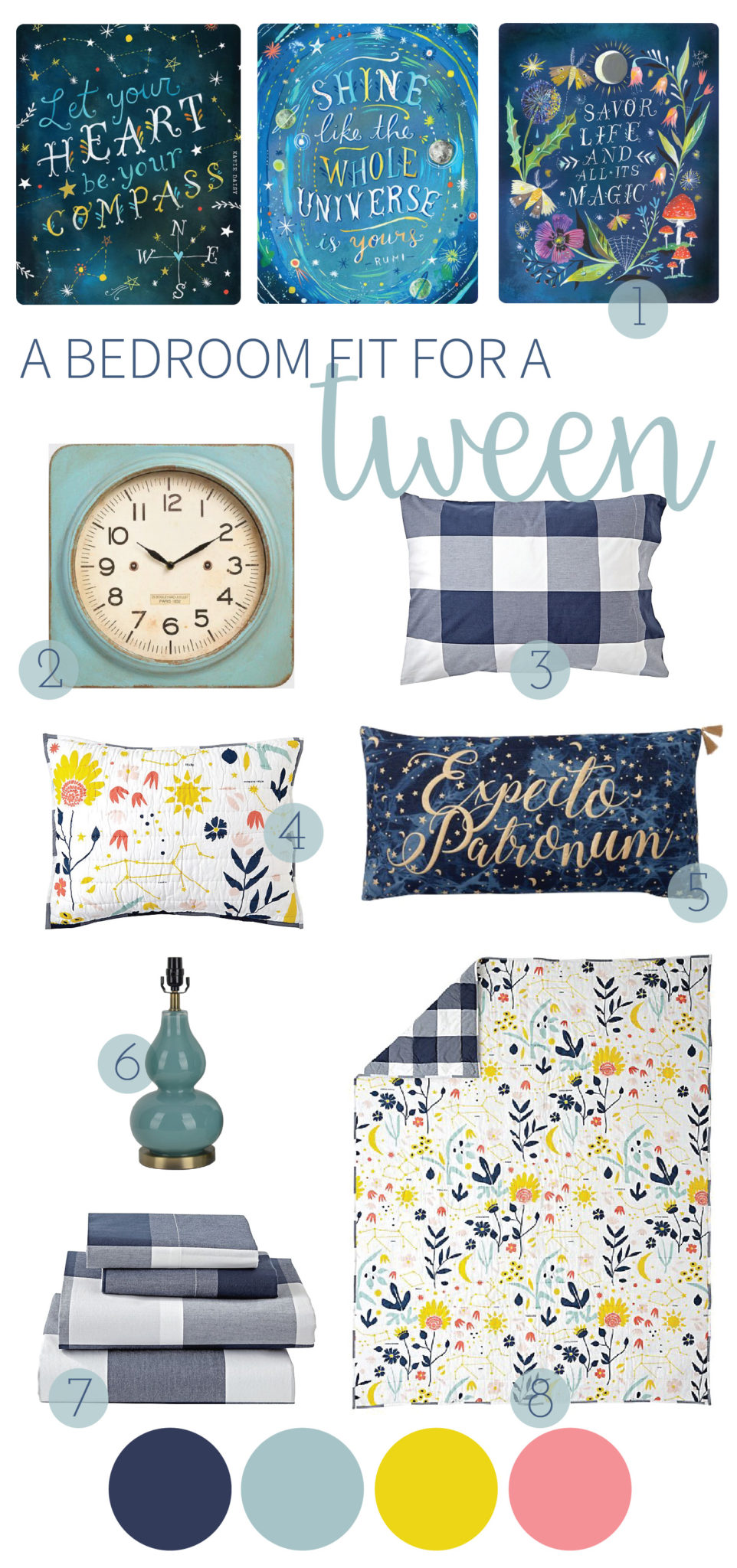 A few weeks ago, I was hanging out with my sister in NYC and talking about how overwhelming this project felt. If it were up to my daughter, she would paint her room royal blue, fill it with royal blue things, and call it a day, but royal blue was out of the question in my opinion. I had pinned a few dark blue prints from Katie Daisy that I thought might be a good source of compromise, but that's really as far as I'd gotten. My sister, whose house is always impeccably decorated, suggested I turn to navy buffalo check. And everything has kind of fallen into place from there! My sister helped me find the bedding from the Land of Nod, which couldn't be more perfect: it has navy buffalo check on one side and a really pretty constellation/floral print on the other that ties in beautifully with the art prints we wanted. It also brings in a few other colors that will help the room not be overwhelmed by navy, and some of the things she already has in her room match the accent colors perfectly. The art prints from Katie Daisy have arrived, the furniture and bedding are ordered, and we're just trying to be patient until everything gets here! Here's what we already own/have already ordered:
Things We Already Own or Have Ordered
1. Katie Daisy prints from Etsy (left, center, and right)
2. Aqua Clock from WorldMarket (already owned)
3 & 7. Navy Buffalo Plaid Sheets from the Land of Nod
4 & 8. Genevieve Gorder Floral Quilt and Shams from the Land of Nod
5. Harry Potter Expecto Patronum Pillow from PBTeen
6. Aqua Lamp from Target (already owned)
Other Things We're Considering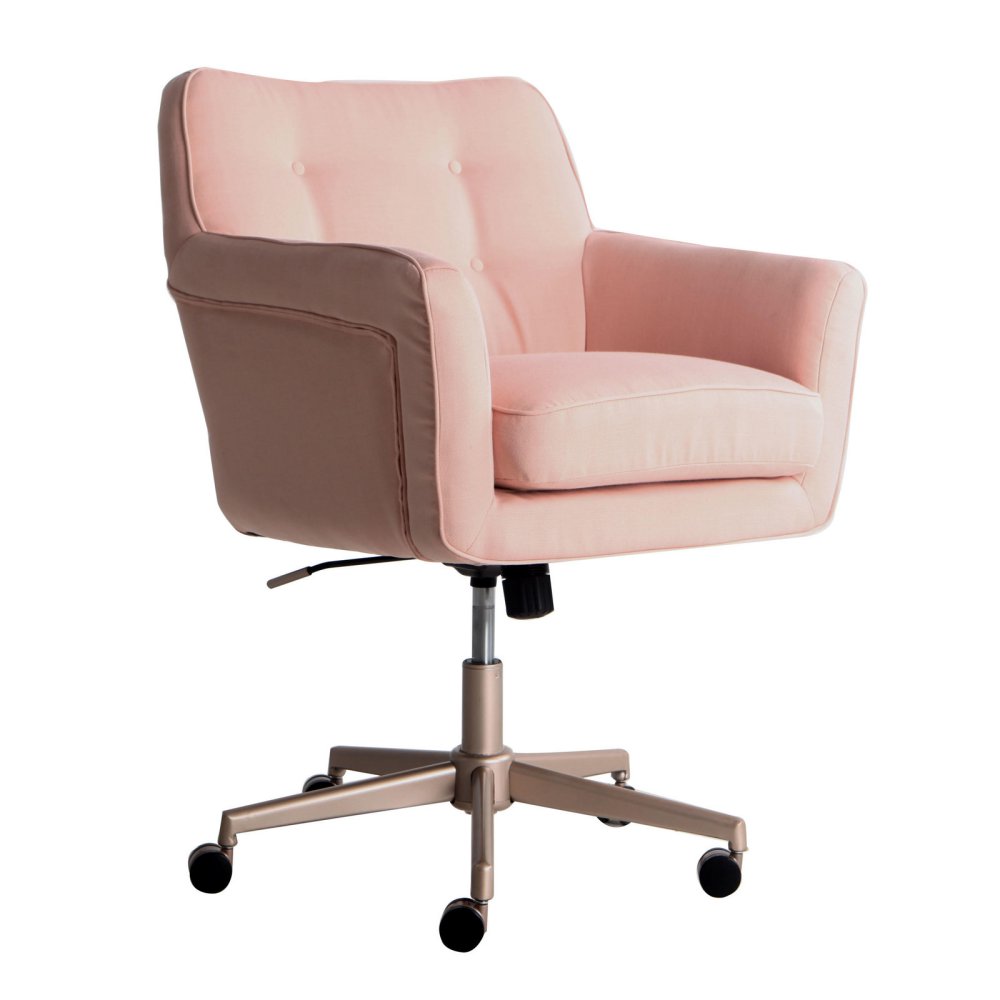 This super cute, blush pink desk chair from Hayneedle. Our girl hasn't liked pink since she was about 4, but we can occasionally get her to agree to a small amount of it. She actually really likes this chair, and so do I, so it's a WIN-WIN!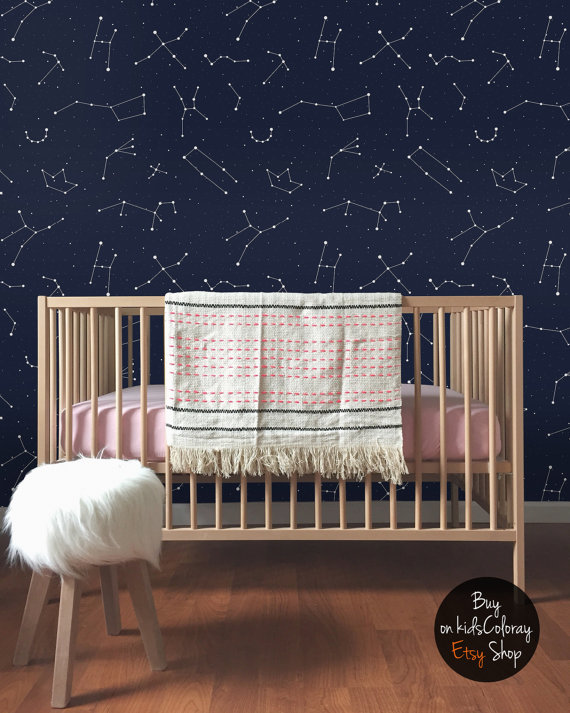 Constellation Wallpaper from KidsColoray on Etsy. My sister (the one who is much better at decorating than I am) loves a good accent wall. She just installed some awesome wood planking in one of her sons' bedrooms, and it ties the whole room together. I don't want to do anything that labor intensive, but I think I can handle removable wallpaper. I thought something in navy with constellations or stars would tie everything in the room together nicely, and help assuage our daughter's need for a blue-walled bedroom. A lot of constellation wallpapers look really busy or really cartoony, but hopefully this one will be nice and neutral-ish. I did something I never do and actually ordered a sample just to be sure. If we weren't already doing buffalo check on the bedding, I might want to do buffalo check on one wall, but I don't want to overload the room with checks!
And then there's the whole matter of a rug. I think a rug would finish off the room really nicely, but so far, we haven't found the perfect rug. I'm torn between an intricate, oriental rug in shades of blue with pops of pink and yellow, and a more neutral navy and white rug. I did a little poll on Instagram stories, and nearly everyone voted for the neutral rug, but I'm just not sure. Maybe a third rug is the answer.
So that's where we are for Week 2 of the One Room Challenge! At this point, were are playing the waiting game: waiting for bedding, waiting for furniture (that was ordered at the beginning of September), waiting for wallpaper samples. In the meantime, the room needs a serious clean-out, so maybe that will be next week's update! Big thanks to Linda of Calling it Home for organizing the ORC. Be sure to see what the featured designers are up to for Week 2 by clicking HERE, and check out all of the amazing guest participants like me by clicking HERE.

SaveSave
SaveSave
SaveSave