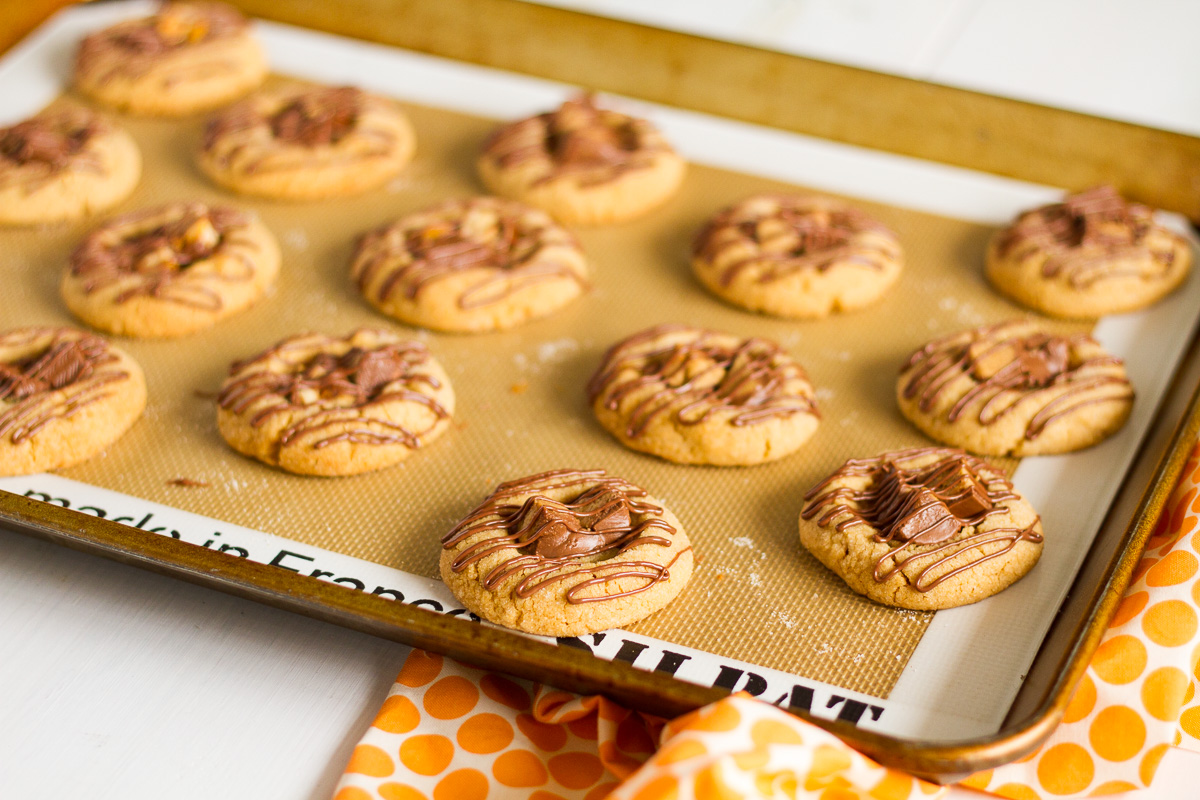 I love Halloween. I know Christmas is the classic favorite holiday, and I'm not saying it isn't my favorite, but if Halloween isn't first in my book, it's a very close second. I don't like spooky, gory Halloween with blood and guts and scary things, but I absolutely adore pumpkins and black cats and flickering candles and costumes and MAGIC! Halloween has always felt so completely magical to me: the crisp Autumn night, the delicious smell of cinnamon and spice and fresh, homemade donuts, staying up late and dressing up and laughing and having fun. I've loved it ever since I was little, and even though I'm not a kid anymore, I feel like Halloween still holds a little magic, and a chance to be young and carefree again for one night.
And then, of course, there's the candy! I've always, always loved candy. My mom and my nana tell a funny story about me lunging out of the shopping cart when I was a baby, reaching for the sugary sweets on the candy aisle. I loved trick-or-treating on Halloween as a kid. Afterward, my siblings and I carefully sorted our candy into piles, and I froze mine so that it would last and last. I went trick-or-treating for far more years than I probably should have, and Halloween candy still makes me happy today, although now I just go to the store and guy it.
These delicious Candy Bar Thumbprint Cookies are stuffed with some of my favorite Halloween candies. Chopped up Snickers and Peanut Butter Cups are nestled in a classic peanut butter cookie dough, baked, and drizzled with sweet milk chocolate. Your childhood self with love them, maybe even as much as your adult self does. Click HERE to get the full recipe for these Candy Bar Thumbprint Cookies on Oriental Trading Co's new website, Fun365.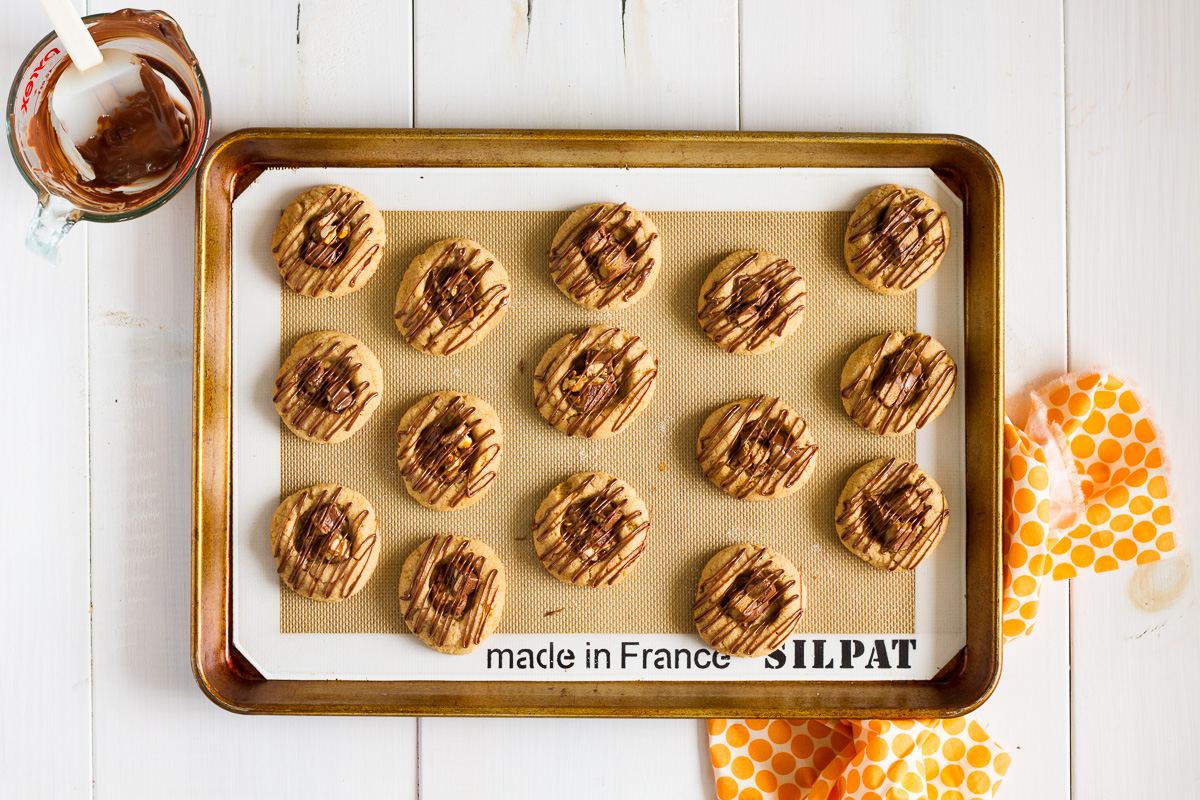 SaveSave
SaveSave
SaveSave
SaveSave