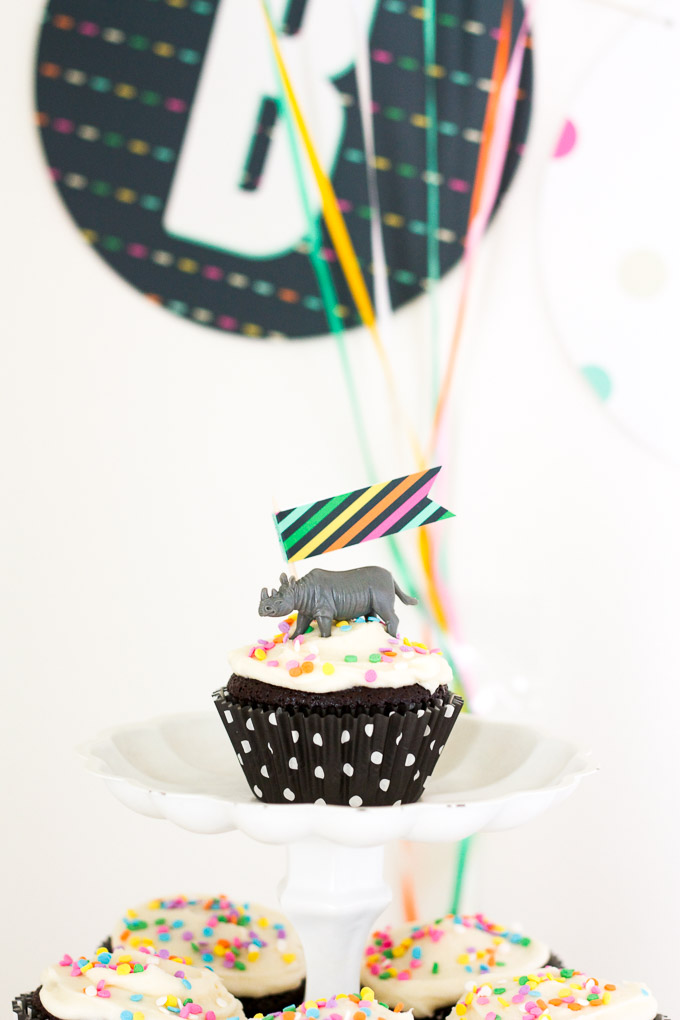 I'm just going to cut to the chase. I have THE BEST chocolate cupcake recipe to share with you guys today. My mom saw this recipe in the Penzey's Spice catalog years ago and instantly fell in love with it. My mom and my sister make it for basically every occasion that calls for cake. It makes a really good chocolate cake, but more importantly, it makes phenomenal chocolate cupcakes. They bake up moist and delicious and chocolatey, with a really perfect cupcake shape, which is surprisingly hard to come by, even with great chocolate cake recipes. And the fluffy vanilla frosting is the perfect contrast to the dark chocolate flavor of the cake. It hadn't occurred to me to use the recipe for cupcakes until I saw a picture of my family celebrating St. Patrick's Day at my sister's house with a plate full of chocolate cupcakes. And in the month since St. Paddy's Day, I've made about 8 dozen of them for birthday parties, baby showers, and family dinners. They are so good and so easy; you'll be hooked after the first bite
A quick tip: the original recipe calls for boiling water, but I took a lesson from my favorite chocolate layer cake recipe and used hot, strong coffee in one batch of cupcakes. And while they're amazing either way, the cupcakes made with coffee have a fuller, deeper, more chocolatey flavor. Since trying them that way, we've never gone back!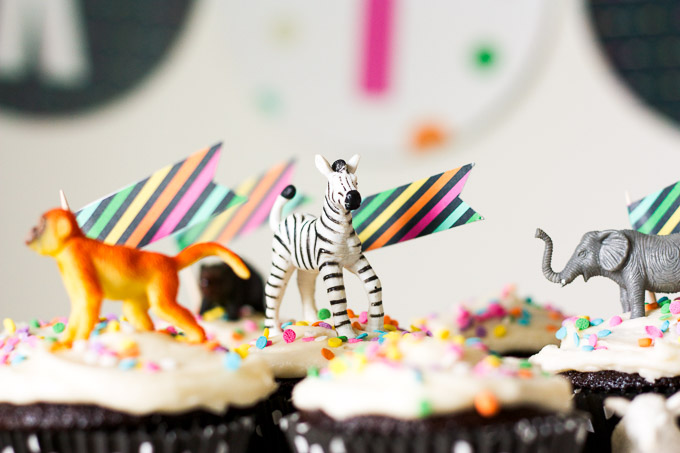 The Best Chocolate Cupcakes
These cupcakes bake up moist, chocolatey, and so good looking! They'll become your go-to cupcakes after one bite!
Ingredients
for the cupcakes
2 cups flour
½ cup cocoa powder
2 teaspoons baking soda
1 teaspoon salt
2 cups sugar
½ cup butter (1 stick)
2 eggs
2 teaspoons vanilla
2 cups hot, strong coffee (or super hot water, in a pinch)
for the frosting
1 lb powdered sugar
½ cup butter (1 stick)
2 teaspoons vanilla
a pinch of salt
4 Tablespoons whole milk
Instructions
Preheat the oven to 350°F and line 24 cupcake tins with paper liners.
In a medium bowl, combine flour, cocoa powder, baking soda, and salt. In a large bowl in the bowl of a stand mixer, beat sugar and butter until light and fluffy, about 1 minute. Add eggs and vanilla, and beat again until smooth. Add dry ingredients and coffee alternately to the mixing bowl, a little at a time, until all ingredients have been added. Scrape the sides and bottom of the bowl to make sure everything is mixed evenly.
Pour the batter into a pitcher, then evenly divide the batter among the paper-lined cupcake tins, filling the tins ¾ full.
Bake cupcakes for 20 minutes, until a toothpick inserted in the center of one comes out clean. Allow the cupcakes the cool completely before frosting.
To make the frosting, beat powdered sugar, butter, vanilla, and salt until well-combined. Gradually add the whole milk and beat until the frosting is smooth and fluffy.