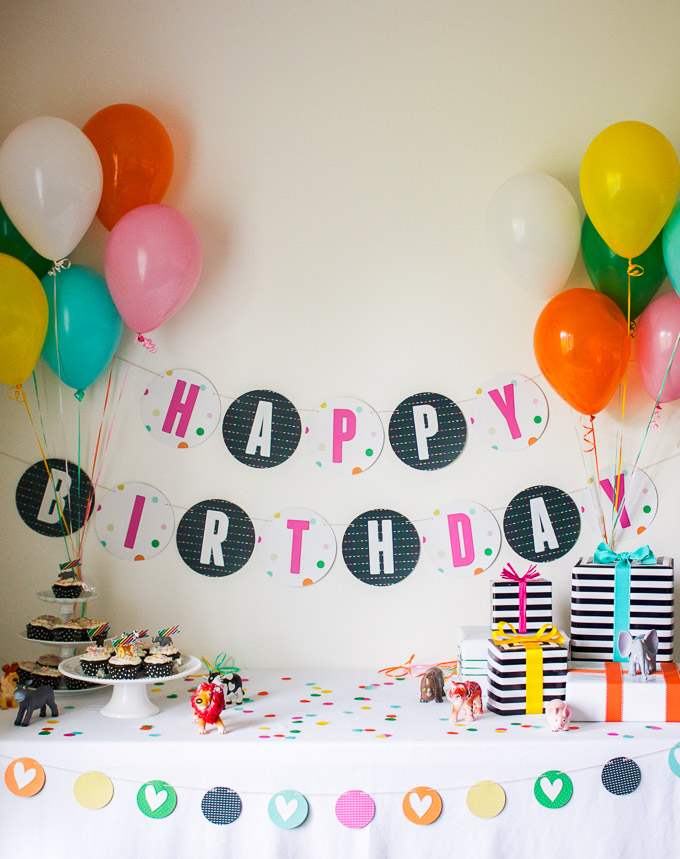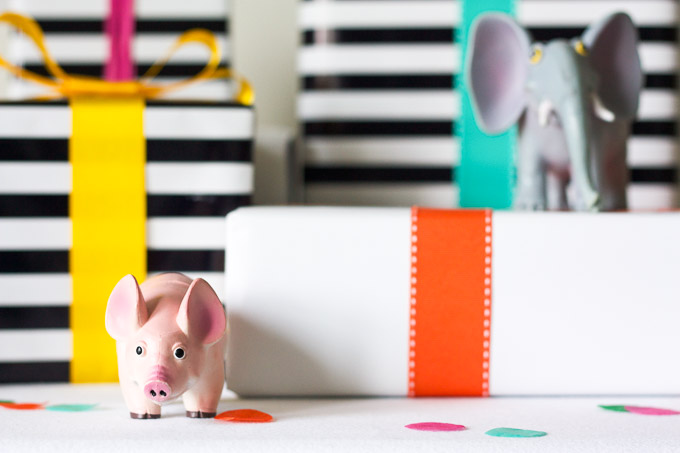 This post was created in partnership with Minted.
We had a big birthday last month, and after much deliberation and a million changes of mind, the birthday girl requested a Zootopia party. She specifically wanted to take all of her friends to go see the movie, but beyond that, she wasn't very specific about what she wanted her party to be like. So instead of going with a character-themed party, I thought it would be fun to create a timeless, animal-themed party with cute, colorful decor.
My first order of party-planning business was to choose some fun party invitations from my favorite stationery shop, Minted. They have lots of really cute animal-themed invites, and we loved the bright, happy colors in this one. It gave us a perfect point of inspiration for the party decor.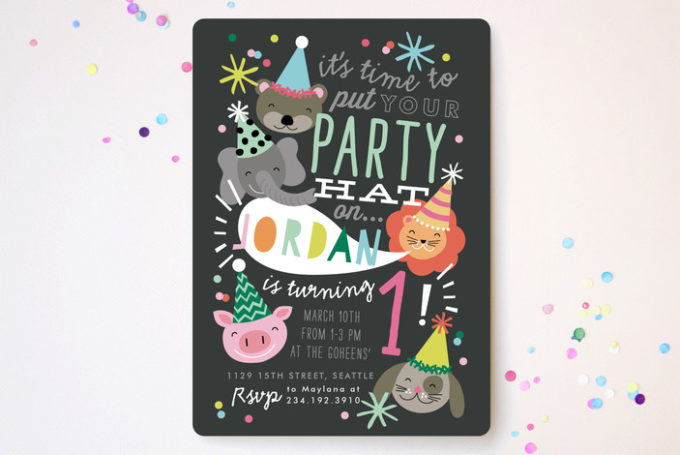 We also picked out cute party decor to coordinate. There weren't any banners or garlands that specifically matched our invitations, but these darling baby shower decorations fit our color scheme perfectly; it's like they were made for each other! We got a customized banner that said HAPPY BIRTHDAY, a miniature circle garland in a rainbow of colors, and striped flag stickers that we made into cupcake toppers. The flags looked so cute paired with tiny plastic zoo animals on top of the cupcakes (you can find the recipe for our favorite chocolate cupcakes HERE). A few bright balloons, some colorful confetti, and a handful of plastic animal toys put the finishing touches on our party decor.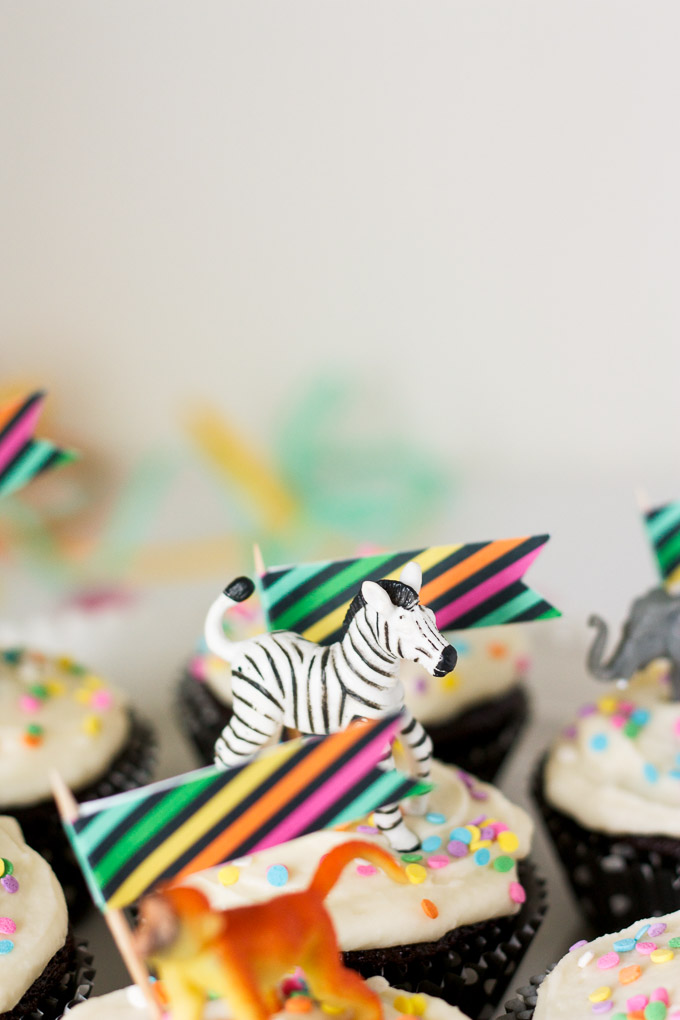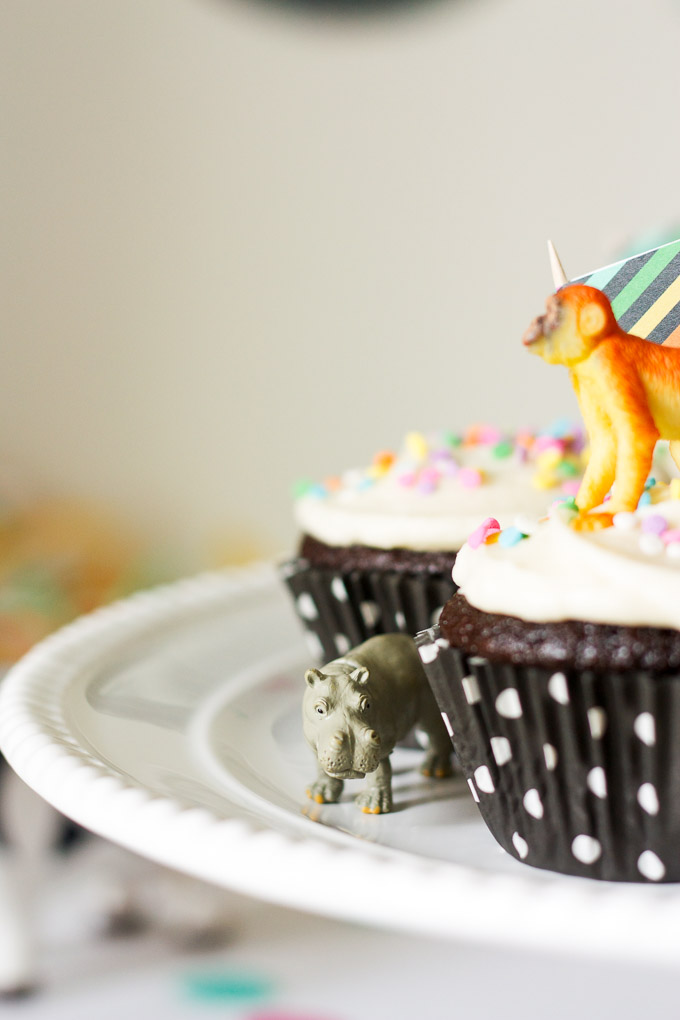 We've thrown enough kids' birthday parties to know that you need to have a million activities up your sleeve. It seems like no matter how many activities you have planned, the kids go through them so quickly! Luckily, we had lots of games and crafts, in addition to pizza, presents, and the movie, and the kids were busy and having fun every second. This might be the first time that's ever happened! We started out with some hand drawn animal masks inspired by the characters from Zootopia. The kids got to pick their mask—fox, bunny, gazelle, or cheetah—color it, cut it out, and wear it for the rest of the party. I thought they'd blitz through this craft in 5 minutes, but they spent nearly a half hour carefully coloring their masks. Every single child at the party loved this activity! And you can download your own set below. Just download the files, and print them at home or take them to a copy shop and get them printed on white card stock. After the kids color and cut them out, cut a length of elastic for each mask and staple it on the back of the mask on each side.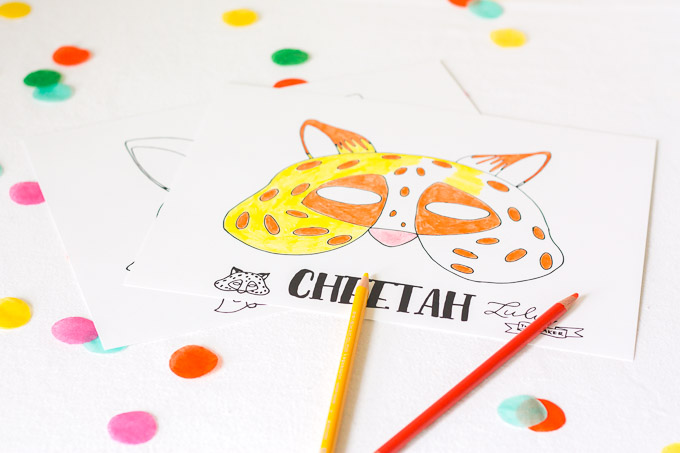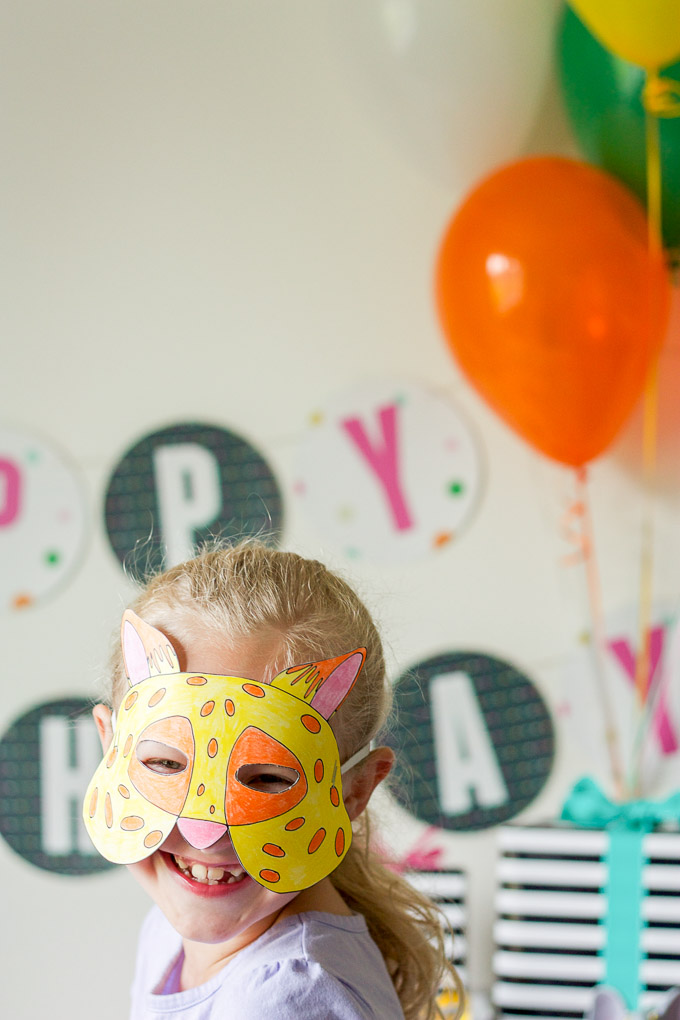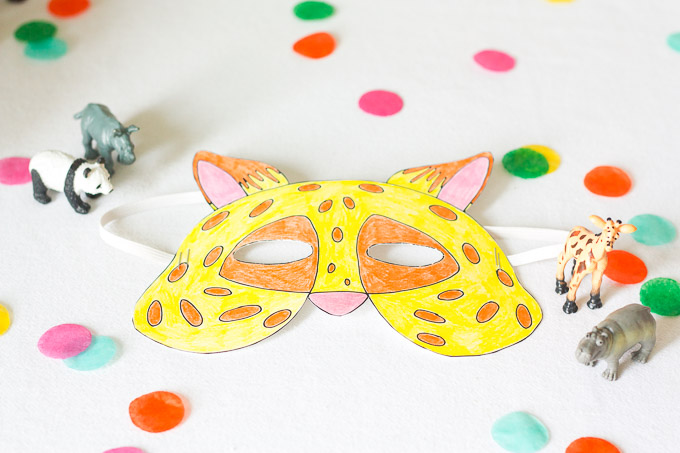 BUNNY
FOX
GAZELLE 1 & GAZELLE 2
CHEETAH
It was one of my very favorite birthday parties ever! It was relatively stress-free (if a stress-free kids' party is even possible), the party guests had a blast, the movie was fun, and most importantly, the birthday girl had a wonderful time!
This post is sponsored by Minted. Thanks for supporting the companies that help support Lulu the Baker.