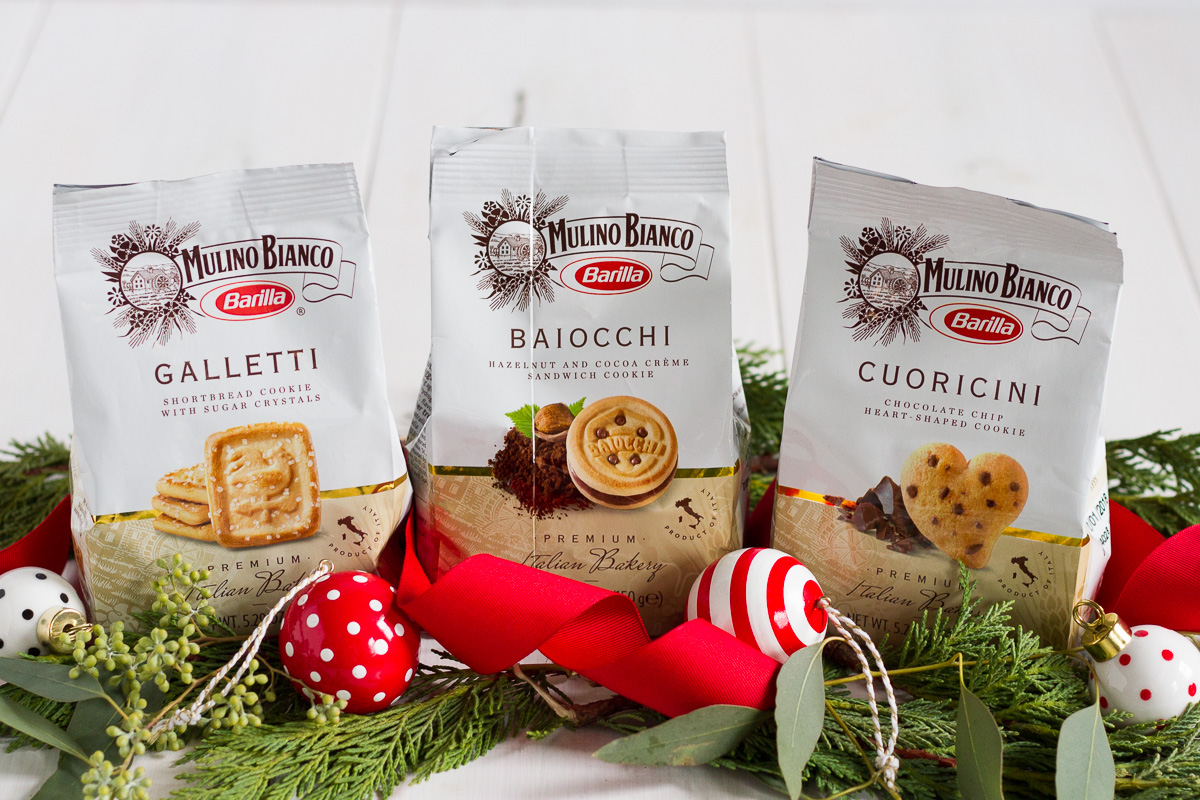 This post has been sponsored by Barilla America, Inc. All thoughts and opinions are my own.
The holidays are here! The gift-giving season is upon us! In our family, we are constantly on the look-out for fun gift ideas for teachers, coworkers, neighbors, and friends. I love putting together easy gift baskets or bags, and find that if you pair a fun gift with a delicious snack like Mulino Bianco cookies, you'll have gift success every time. Here are three theme gifts ideas that are easy and inexpensive to put together:
THEME 1: COOKIES & COFFEE
Grab a cute coffee mug or two, a bag of your favorite ground coffee, and a package of Mulino Bianco Cuoricini cookies from your local Albertsons (or any Albertsons Company family of stores). They're heart-shaped, studded with tiny chocolate chips, and perfect for munching with a hot cup of coffee.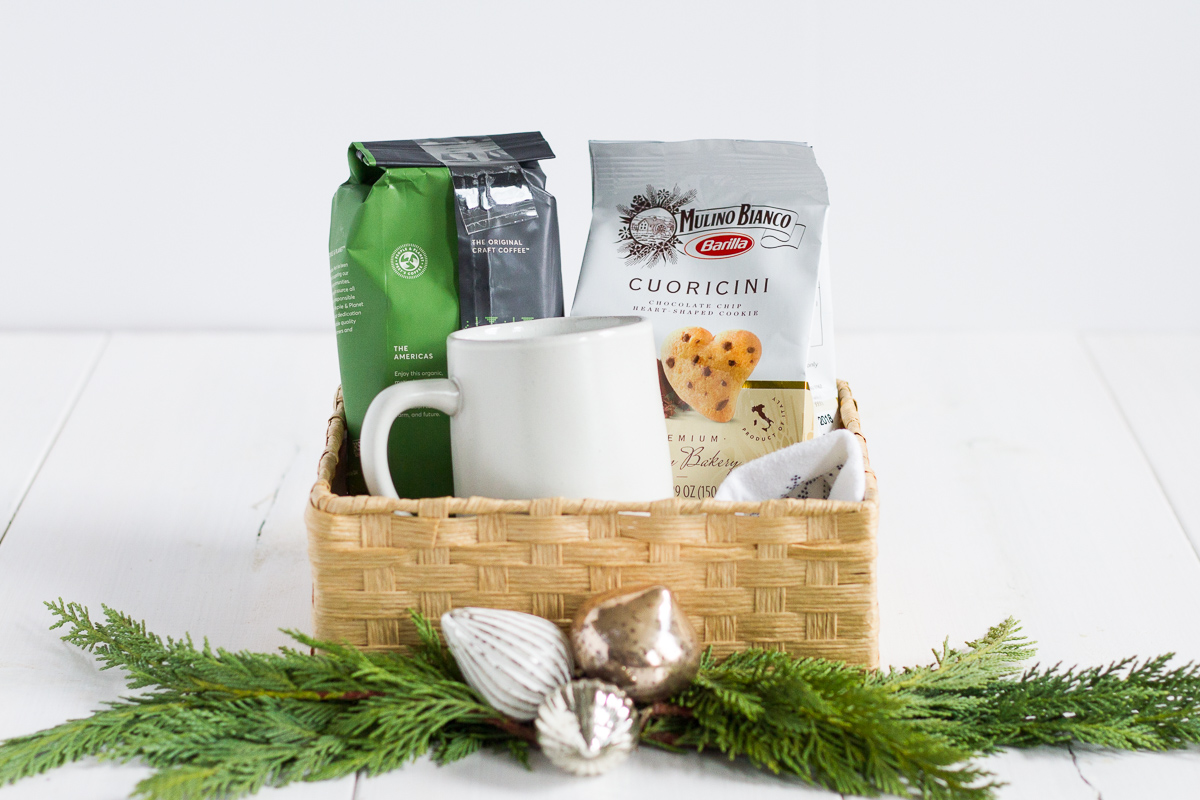 THEME 2: TREAT YOURSELF
Everyone loves a gift that encourages them to relax a little! Pick up some cute and yummy smelling spa products like bar soaps, bath bombs, face masks, or hand lotions, and a scented candle. Add a package of Mulino Bianco Baiocchi cookies–buttery sandwich cookies filled with a chocolate hazelnut spread–and your gift is ready to go!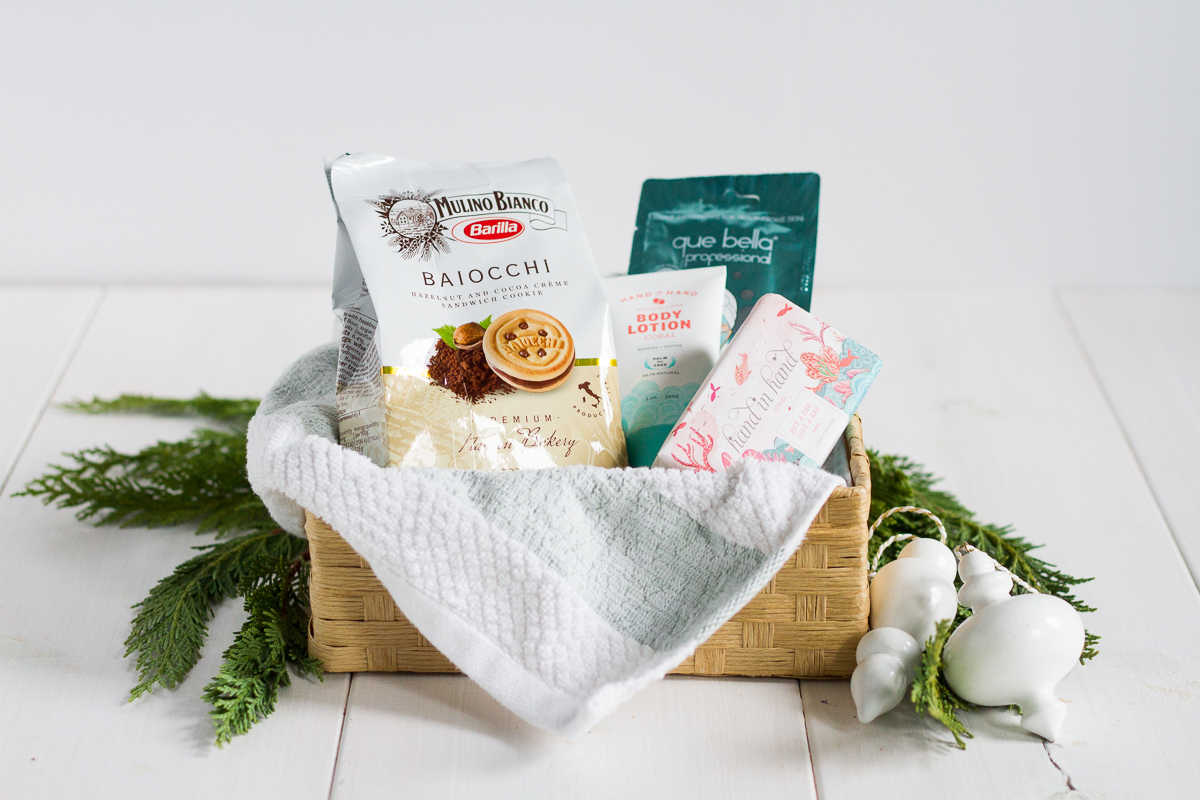 THEME 3: SNOW DAY
On a cold, snowy day, it's fun to stay inside, unplug, and get cozy. Grab a fun game, a pair of cute mugs, and some fancy hot cocoa mix, and add a package of Mulino Bianco Galletti cookies. The buttery, sugar-covered shortbread are great for dipping in a mug of hot chocolate.
No matter what gift idea you go with, Mulino Bianco cookies make the perfect addition!
You can pick up Mulino Bianco Cuoricini, Baiocchi, and Galletti cookies at your local Albertsons Company family of stores in the speciality cookie or international aisle—find your store HERE or check out the Mulino Bianco website to find your nearest retailer. And, don't miss out on the coupon offer HERE for $0.75 off any Mulino Bianco product. Be sure to stock up on yummy cookies and fun little gifts, and you'll be ready to give gifts all season long!