**This post contains affiliate links. You can read more about them on our policies page.**
Scandinavian Gatherings wasn't written to be a Christmas book, but it is so good during the holidays for a couple of reasons: 1) It does have a lot of fun holiday projects and recipes, and 2) it makes such a great holiday gift! I know lots of people who have bought multiple copies to give to their family and friends. I love when people tell me that they loved my book so much they gifted it to someone special.
This holiday season, several projects and recipes from Scandinavian Gatherings have been featured on blogs and sites across the internet. If you already have the book, you'll love looking at the beautifully styled photos, and reading someone else's take on my book. And if you don't already have the book, hopefully these little peeks inside the pages of Scandinavian Gatherings will inspire you to treat yourself to a copy or gift one to someone you love.
Kate wrote about the Spiced Pear Bundt Cake with Caramel Sauce on her blog Domestikated Life. You can find the recipe and a book review in her post. Kate also included Scandinavian Gatherings in her Gift Guide for the Bookworm along with lots of other wonderful titles. Be sure to check it out and get inspired!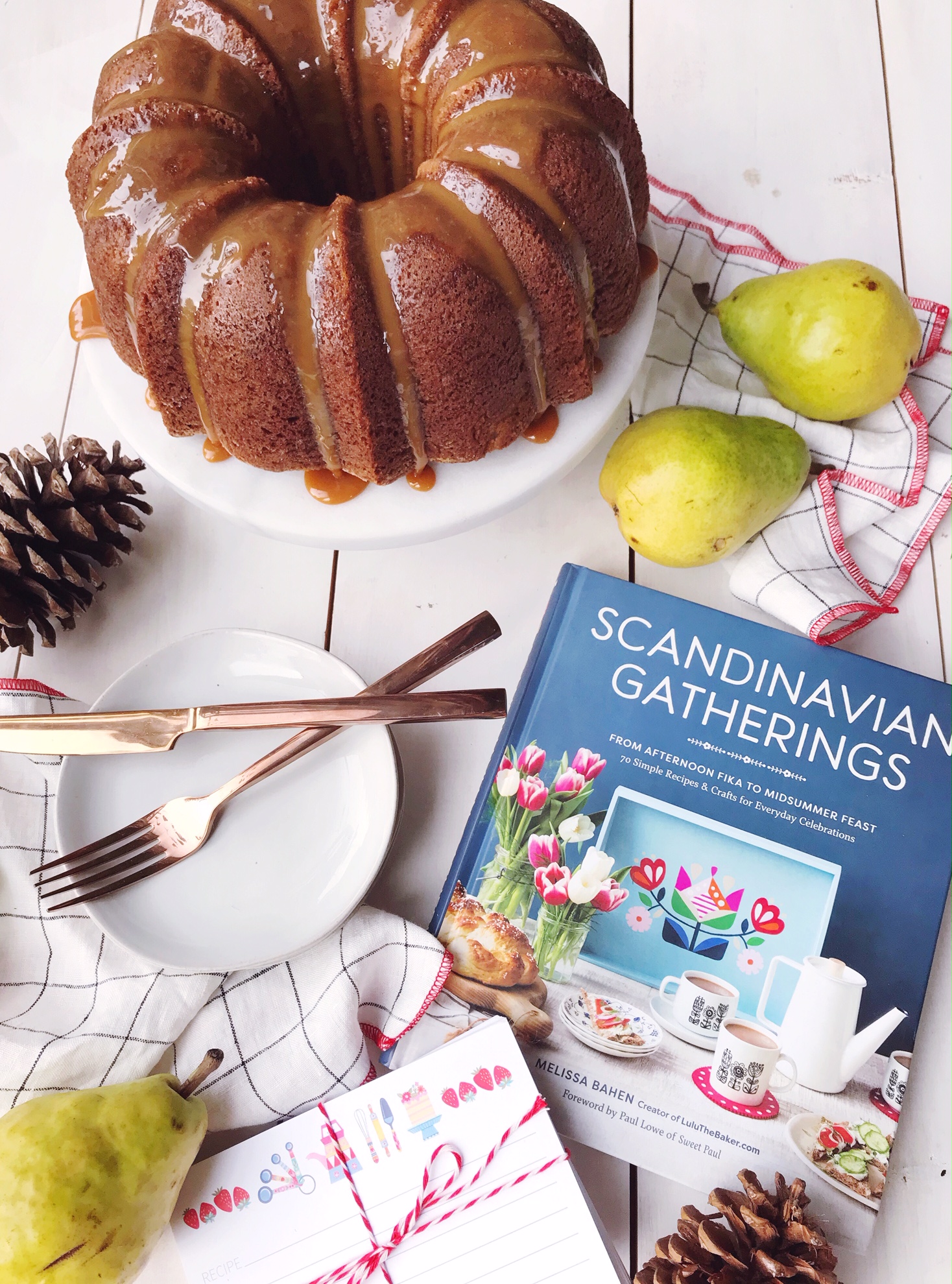 My friend Delia from Delia Creates was inspired by the gingerbread paper mache gift boxes in Scandinavian Gatherings. She created a cut file for making your own house shaped gift boxes, and decorated them to look like gingerbread houses. Check out her post to see her cute project and to grab the files and templates so you can make your own.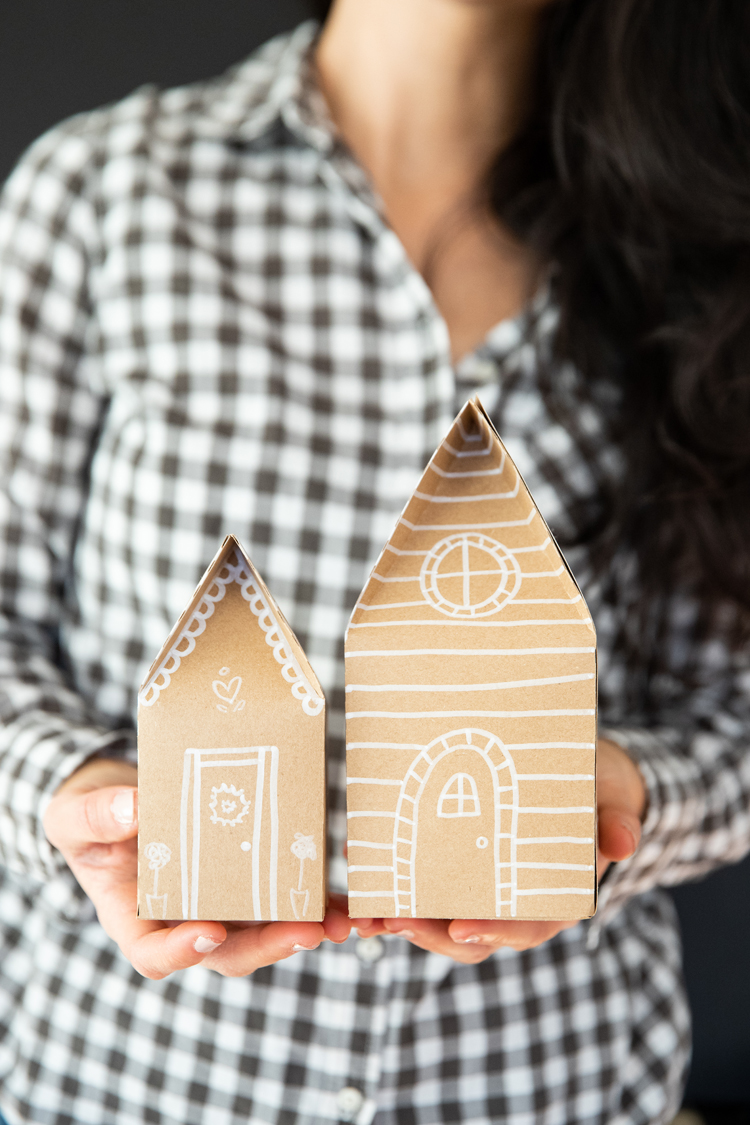 Erin from Francois et Moi has a charming house in Minnesota that looks absolutely lovely covered in Nordic holiday decorations. On her blog earlier this week, she shared the DIY Candlelit Evergreen Lucia Table Wreath from Scandinavian Gatherings. It is one of my favorite DIY projects from the book. It's easy to make and looks beautiful whether you're celebrating Lucia Day on December 13th or not. You can find the directions on Erin's blog HERE. She also made the Sugared Gingersnaps from the book! They are such a delicious holiday cookie—perfect for eating with a cold glass of milk or dunking in cocoa.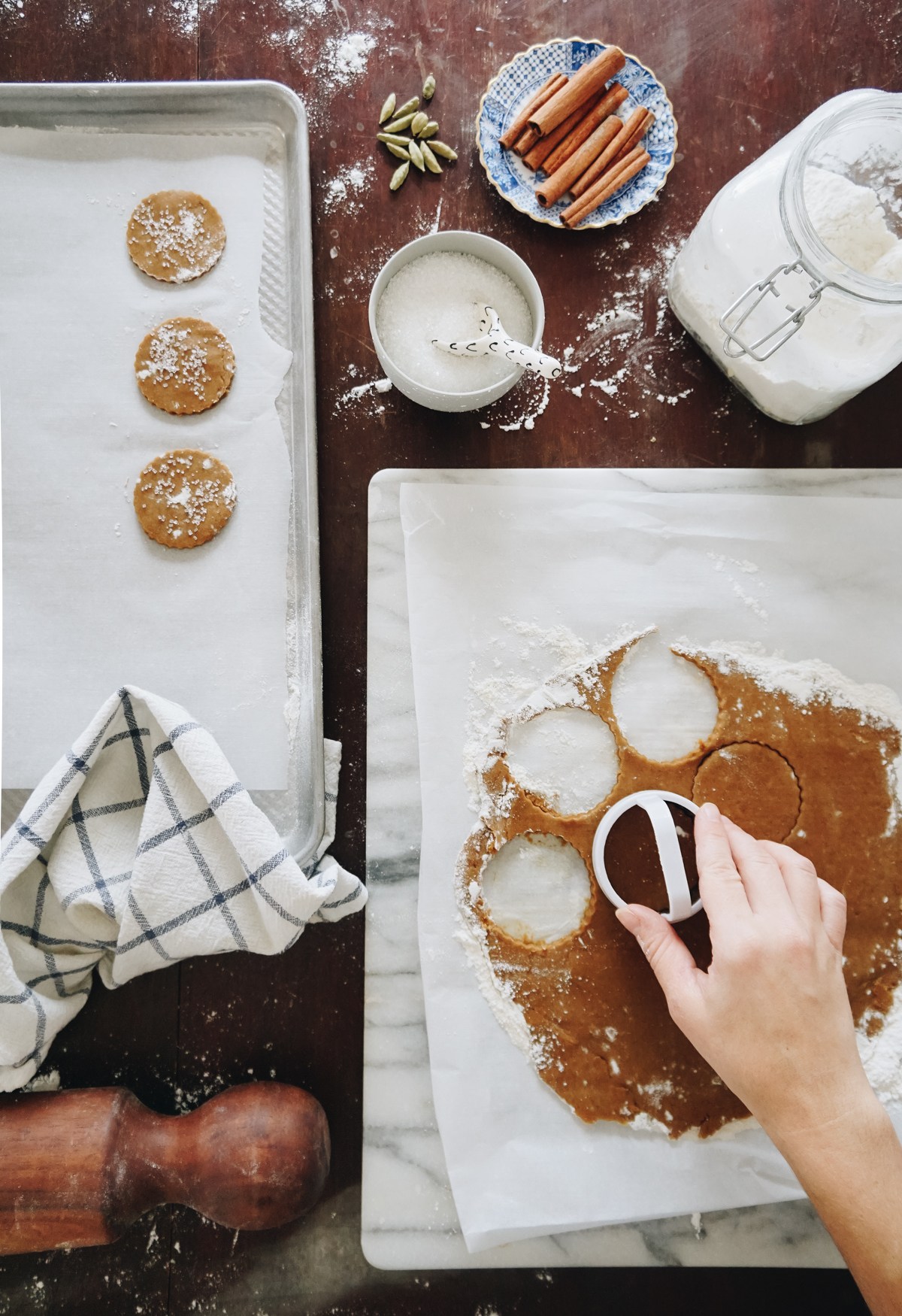 Last but not least, Marie from Food Nouveau also shared the recipe for the Spiced Pear Bundt Cake with Caramel Sauce, but she added a few special twists to the cake, making the sauce a salted caramel one and adding delicious, homemade pear crisps to the top. Her photos are absolutely gorgeous; the cake has never looked so good! Head to Marie's blog to see her beautiful photos and to grab the recipe.